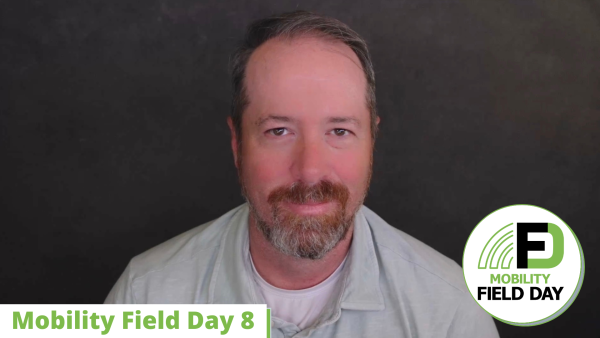 We're returning with another edition of Mobility Field Day! Our lineup of delegates and presenters are ready to talk about all things wireless and discuss the trends that are shaping the way the community understands technologies that are making data move faster than ever before.
Mobility Field Day Presentations
Our event is going to cover two days of great presenters. Wednesday, October 5 starts off with a new company, Wyebot. They're one of the most requested first-time presenters by our group of delegates and we're very happy to have them presenting for the first time. After that we're going to have our Future of Wireless Delegate Roundtable. We will be discussing hot new technologies like Wi-Fi 6E, Wi-Fi 7, and the impact that CBRS and Private LTE are having on adoption. Make sure you tune in and hear what these experts have to say.
Thursday, October 6 leads with our friends at Arista. They've been integrating their wireless solution into their campus networking portfolio and they're here to tell us what's new and how they're incorporating the famous Arista code quality into everything. They'll be followed by Ventev, who will be back in-person with us to talk about new things to help you deploy wireless networks more efficiently. They've always been a huge hit at our events so this presentation should be outstanding as well!
Tune in Live
Mobility Field Day will take place October 5-6, 2022 in Silicon Valley. You can follow along live at our website, TechFieldDay.com as well as on the Mobility Field Day event page. If you're more of a fan of LinkedIn make sure you are following the Tech Field Day LinkedIn page to be notified when we go live. When the event is finished you'll be able to check out all the recordings by heading over to our YouTube channel. While you're there make sure to subscribe and turn on notifications so you know when we're posting the videos. Make sure you follow the Tech Field Day Twitter account for real-time updates and conversation with the delegates using the hashtag #MFD8. We can't wait to see you there!