We're announcing a Field Day event focused on networking service providers! Read on to learn more about why the need is here for an event focused on this area.
I'm currently trying to teach my teenager how to drive. It's demanding work for sure and I'm working on my patience with my teaching skills. The other day when we were turning onto a neighborhood street, he remarked to me, "Dad, do you think I'll be able to drive a big rig when I get my license?" I chuckled and explained that there were restrictions on holding a commercial driver's license (CDL) as well as the need to learn how to drive a large 18-wheel semi as opposed to a mid-sized SUV.
Networks aren't much different when you think about the way they work conceptually. I have a lot of experience working in the on-premises enterprise network. I can configure switches and access points, and point networks where they need to go. I've even worked in data centers configuring chassis switches and reliability features to ensure they are always available for packets that need to go from the edge to the server farm and back again. However, I also know my limits.
When you get into the world of the network service provider, the technology might look similar but the way it is implemented is entirely different. The kinds of fiber connections that tie networks together operate on a different scale. The technologies that we've become familiar with are much more complex and critical to the way we configure the infrastructure. MPLS may be an interesting project in your enterprise, but it is the lifeblood of the service provider that carries your traffic toward the cloud.
Providing the Perspective to Providers
Networking Field Day is an event that has always tried to encompass all things networking. We've had the fortune to talk to many companies over the years and learn all about the way they're pushing the technology to deliver value and services for users. Whether it's faster Ethernet or software-defined, we've been able to watch networking grow and change as the IT landscape has changed along with it.
However, networking is more than just the enterprise campus and data center. Networking has a service provider side that companies rely upon to carry data into the cloud and around the world. Names like Cisco, Juniper, and Arista are familiar in the space. There are also up-and-coming challengers like Arrcus, DriveNets, and many more that are focused on the provider side of things. Enterprise engineers and operations people may hear the names, but they may not understand the need for the technology on display.
Networking Field Day has hosted all of these companies in the past, and we loved the opportunity to take a look at their solutions and tell the Field Day community all about them. However, one of the things that makes Field Day events even more special is the ability to bring experts to the table to discuss the technology at a deep level and speak directly to the decision-makers. It's not enough to talk the talk. You must walk the walk. Tech Field Day delegates can walk all day long and talk all about the tech they are so passionate about.
Welcome Service Providers!
This past year has offered us the opportunity to reflect on a variety of topics. One of those was the ability to have an event focused on networking and telecom service providers. Who would present? Who would be in the delegate audience? What would the conversations look like? We needed to weigh these questions before we could say for certain that such an event would succeed with our Field Day model. After many conversations, we realized that the time is right to bring a new event to the Networking Field Day series.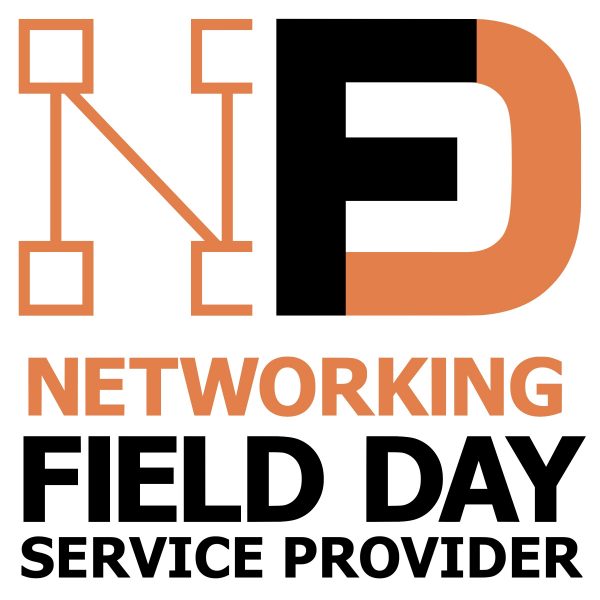 We're thrilled to announce Networking Field Day: Service Provider! The event is still very much networking-focused at the core, which is why it's part of Networking Field Day. We also wanted to make sure that people understood that the topic would be a little different from the standard enterprise topics. With a focus on the service provider side of the technology, we're hoping to offer the same great Field Day conversations. The talent on both sides of the table is going to be out of this world!
We are excited to announce the date for this event: December 8-10, 2021. The holiday season will be a little brighter with the kinds of highly technical conversations we'll be having around the fire. If you're looking to make upgrades to your existing equipment or deploy new technologies in 2022, you're going to want to tune in to check out what our presenters have to show you!
Bringing It All Together
Cars and trucks may have four wheels and an engine, but knowing how to drive each of them is a skill totally unique to the application you're trying to perform. Likewise, enterprise networking and service provider networking are vastly different animals that require their own knowledge base. We're ready to expand that to our great Field Day community this December with Networking Field Day: Service Provider. Make sure you save the date on your calendar to watch the live streaming video and follow Tech Field Day on Twitter for all the latest updates!