Juniper Networks has presented a new approach to centralizing, automating, and ensuring security, load-balancing and migratability of architectures across cloud providers as well as within the corporate datacenter. This post addresses some of the challenges presented by migrating containers, and the progress Juniper Networks has made in that direction through the release of Contrail software. The networking side of the equation will be also be discussed in the space below.
Networking in a World of Multi-Cloud
There has been an inordinate amount of changes of late around the world of containers, and particularly in the Kubernetes stack. Containers, in a multi-cloud approach, present a series of challenges. The portability inherent in containers technology makes the storage related to larger applications a potential challenge. Similarly, the networking across a multi-cloud environment can be challenging. Early on, orchestration involved an organization's on-premises data center, and potentially the move to a cloud provider, but in a multi-cloud world, networking becomes even more of a difficult proposition.
Where and How Does Juniper Networks Fit in?
Juniper Networks, a long-time stalwart in the networking industry, brings to the picture a technology called Contrail. With Contrail, Juniper Networks has created an orchestration layer into which Kubernetes can integrate.
As the company's presentation at Cloud Field Day demonstrates, this goes well beyond just connecting disparate networks. It includes functionalities like load balancing, BGP Pod Routing, and most significant to this conversation, multi-cluster connectivity. By doing so, Juniper Networks has opened up the possibility of actualizing cost, functionality and similar benefits of one cloud over another. You can now leverage the best aspects of the given cluster and migrate that architecture somewhere appropriate, without drastically changing the infrastructure necessary to support it.
The belief so far has been that moving your orchestration layer to the cloud along with other solutions that will allow for all your containers to exist in a hybrid solution is a simple one. At one point this belief had been accurate, but the viability to leverage what is truly the promise of multi-cloud requires a bit more thought. Functionally, the networking component is the most critical aspect. This facilitates the capacity to move the container infrastructure from locale to locale.
Architectural Choices, and Highlights
At Cloud Field Day, Nick Davey, Senior Product Manager for Cloud and Software Defined Networking at Juniper Networks, discussed a number of functionalities on the Contrail Networking product. The SDN component, turning external datacenters as connected to the internal network via a single interface being only a part of it, is extremely critical. I believe that the load-balancing part of the software is significant, allowing for the reduction of hardware or software appliances inside and out of the datacenter, thereby centralizing this functionality and reducing complexities.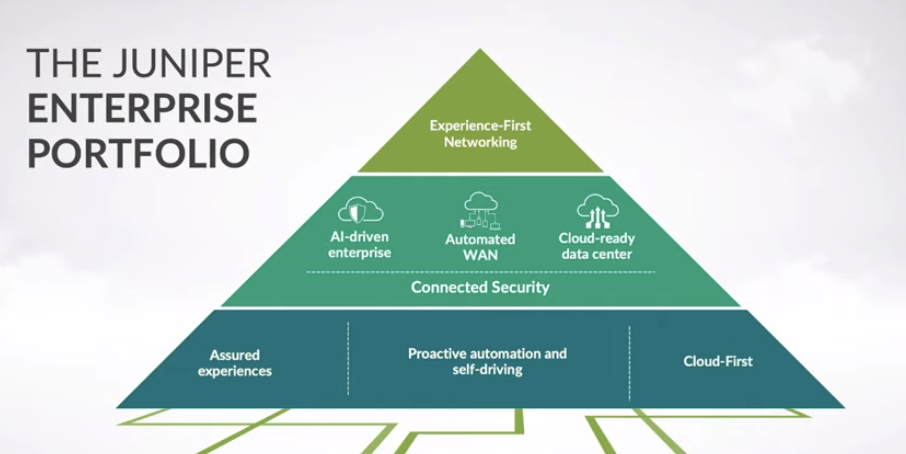 The functionality as it surrounds the container architecture, particularly as it relates to "multi-cluster", allows for architectures to exist ubiquitously in whatever provider is most appropriate. It also allows for portability, which is truly the promise of containers, ensuring the consistency, routability, and functionality remain consistent, and the magic of BGP routing across disparate networking makes this possible. Once the prospect of placing a container cluster, individual application, or entire infrastructure at any locale and the ability to migrate those workloads wherever needed are achieved, the promise of the cloud will ring true.
From the point of view of orchestration, cost-savings approach, and political standpoint, your architectural administrator can place these where they want when they want with the only thought of where it makes the most sense.
Matt's View
The building blocks for either virtual machine or container-based architectures have not been viable until recently. In that, the two most significant issues, namely networking and storage, have presented key challenges, but tools like Contrail have made these networking toolsets consistent across disparate datacenters, coupled with newer technologies on the storage side. This means that a container residing in a locale, along with larger dataset containerized applications, can be migrated quickly, efficiently, and potentially without downing that app for the migration process. This truly achieves the promise that containers have long been seeking.
Maturation within the multi-cloud architectures presented to infrastructures is and will continue to become central as management evaluates the costs associated, most particularly those of bandwidth and storage associated. The ability to migrate the workload elsewhere to another cloud-provider or hyper-scaler will continue to prove relevant. If there are fewer technological steps that limit how easily these moves can occur, technologies like Juniper Networks' Contrail will make this far more functional.
For more information, check out Juniper Networks' presentations at Cloud Field Day this past November.