With so much data at our disposal today, it's sometimes hard to figure out what are the most important data points to hone in on. If you ask Riverbed, every network data point can help you optimize your app, you just need to be able to look at them all holistically. Appearing at April's Tech Field Day event, Riverbed shared their new Unified NPM platform as a way for network engineers to cut through the noise and improve performance through high-level visibility.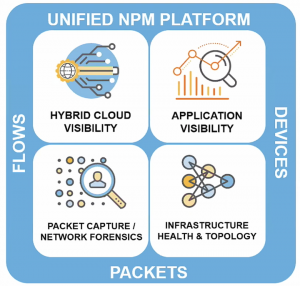 Painting a Bigger Picture with Network Data
By and large, the most impactful trend we've seen coming into this year is the fact that companies are collecting so much data — so much in fact, that some data points end up sitting stagnant in a data center for months without being analyzed or even touched. On the surface, this may be because those data points may not mean anything… at least, that's what you might think.
For example, who cares if a backend AWS server takes a half-second to reply to a request? That might just be standard operating procedures for that server, but when combined with other individual data points along that path, it starts to paint a bigger picture. As these small inefficiencies add up, it may spell a larger latency problem, and one that can be solved only by being able to see that bigger picture.
Riverbed's Unified NPM Platform
Riverbed believes they have the solution to seeing the bigger picture of your network performance, thanks to their new Unified Network Performance Management (NPM) platform. Building on their existing WAN optimization foundation, Unified NPM takes network visibility to the next level, pulling telemetry data from across all of an organization's network endpoints, especially their cloud infrastructure.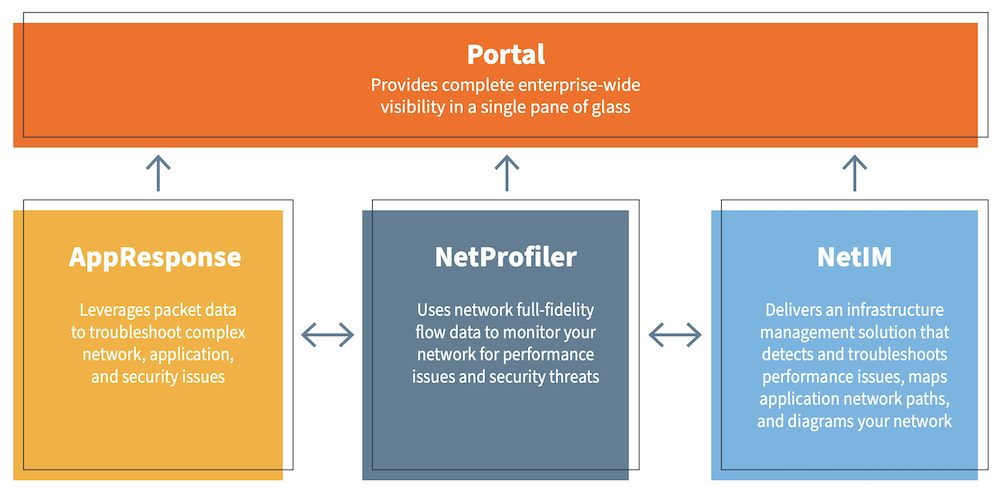 By pulling data like connections requests, failures, response time, throughput, and more, Riverbed, like an artist with a bunch of smaller paint strokes, creates a bigger picture of what exactly is going on in your network. That way, you can get a clearer idea of what's happening with your cloud-hosted application, and ultimately, take action to improve your end users' experience.
Unified NPM in Practice
In their recent Tech Field Day presentation, Riverbed's Senior Technical Evangelist, Phil Gervasi, details the amalgamation of tools that make up the Unified NPM platform, and how they all work together to help you optimize network performance through visibility. As shown in the graphic above, NPM consists of their AppResponse, NetProfiler, and NetIM tools, each working in concert to give you near-full visibility over your network operations and application performance.
Unified NPM takes those cross-domain data analytics from each individual tool, including packets, flows, and devices to crunch your performance data in real time. The Riverbed Portal provides business metrics and application maps based on said data analytics, giving you an actionable overview of your application architecture, context grouping, and behavioral analysis.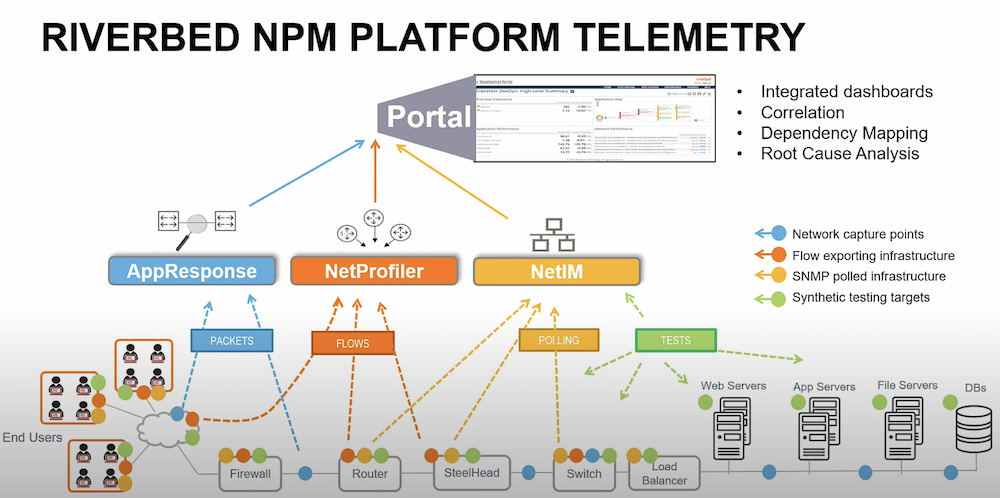 Ultimately, what you receive is a custom view of your app as it is, and a vision into what it could be in an optimized state. Whether that's identifying your sales metrics, your monthly AWS bill, or even your VM interactions, Unified NPM shows you the key business analytics that ensure your operations are as smooth as possible.
Zach's Reaction
Riverbed's Unified NPM platform seems like an ideal way to amalgamate your network data, take action, and optimize your performance. With so much data at play today, having a way to centralize, analyze, and act on it is critical to making informed decisions for your business.
Be sure to check out the rest of Riverbed's Tech Field Day presentation to see what their visions for the future are, as well as their new community and ambassador program. If anything, just watch the video above to appreciate Gervasi's use of memes in describing Unified NPM; it's great. You can also check out their website for more information.