Tim Titus, Founder and CTO, PathSolutions demonstrates the advanced network monitoring and troubleshooting tool, by PathSolutions, TotalView.
The installation of TotalView is fast with a tiny, compact, and efficient 80Mb download. There are no external libraries, webservers, or databases needed for the installation. and it is up and running in less than 12 minutes.
TotalView continuously tracks the performance of the user's entire network, 24/7, 365 days a year, and tells users where, when, and why network problems occur, and even recommends how to fix them.
Learn more in the video below.
This Gestalt IT Showcase is presented by Tim Titus, Founder and CTO, PathSolutions, Inc.
---
Presenter: Tim Titus, Founder and CTO, PathSolutions, Inc.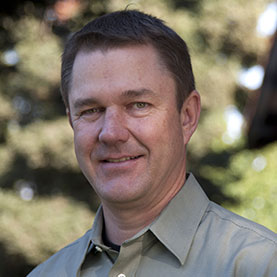 Tim Titus is a network engineer with over 30 years of networking experience, working for both large enterprises as well as small IT shops. Most of his skills have been focused on troubleshooting networking problems and improving the troubleshooting process. He has worked as an Interop NOC team member for a number of years and has also taught networking courses. He founded PathSolutions over a decade ago to help network engineers with troubleshooting of complex problems.
---
Panelists
---
Related Blog Posts:
A Network Management Tool That Defies Categorization by John Herbert
PathSolutions TotalView Network Management by Terry Slattery
Advanced Network Monitoring and Troubleshooting with PathSolutions TotalView 12 by Thom Greene
PathSolutions TotalView: Easy Network Management by Peter Welcher
---