This Showcase is part 2 of 2 presented by Keith Townsend @CTOAdvisor.
The CTO Advisor Data Framework
Keith Townsend presents the CTO Advisor approach to data infrastructure.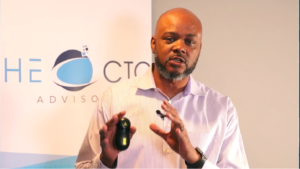 Key Insights:
– IT organizations should consider data infrastructure
– What services are infrastructure vs. application
– Some things are better left to cloud providers
Panelists:
Gestalt IT Showcase follow-up post by Enrico Signoretti: How to Defy Data Gravity, The Reality is It Can't Be Defined But You Can Cheat Now
---
The Gestalt IT Showcase is an interactive conversation featuring a company subject matter expert and a panel of independent, technical IT influencers. These sessions add valuable thought leadership and credibility to product presentations. The IT Influencers dig in, ask questions, and discuss the content on camera –  creating a conversation you won't see anywhere else.