This Gestalt IT Showcase is presented by Prem Jonnalagadda, Senior Director, Product Management and Marketing at Intel Corporation.
Key Insights:
– Overview of the Tofino 2 Co-packaged Optics Switch
– An update on 12.8Tbps Tofino 2
– Future directions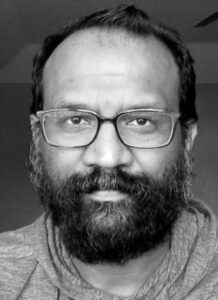 Prem Jonnalagadda @Premosphere
Prem Jonnalagadda is a Senior Director of Product Management and Marketing at Intel where he is responsible for Global Marketing of Barefoot Technology, Products and Solutions and Product Management for Infrastructure Analytics and Computational Fabrics Products and Solutions. He has worked in the computer networking industry spanning the areas of software, hardware, systems and architecture. He is an avid supporter of programmability and openness in the networking industry.
Panelists:
---
Blog posts related to this Showcase 
---

The Gestalt IT Showcase is an interactive conversation featuring a company subject matter expert and a panel of independent, technical IT influencers. These sessions add valuable thought leadership and credibility to product presentations. The IT Influencers dig in, ask questions, and discuss the content on camera –  creating a conversation you won't see anywhere else.