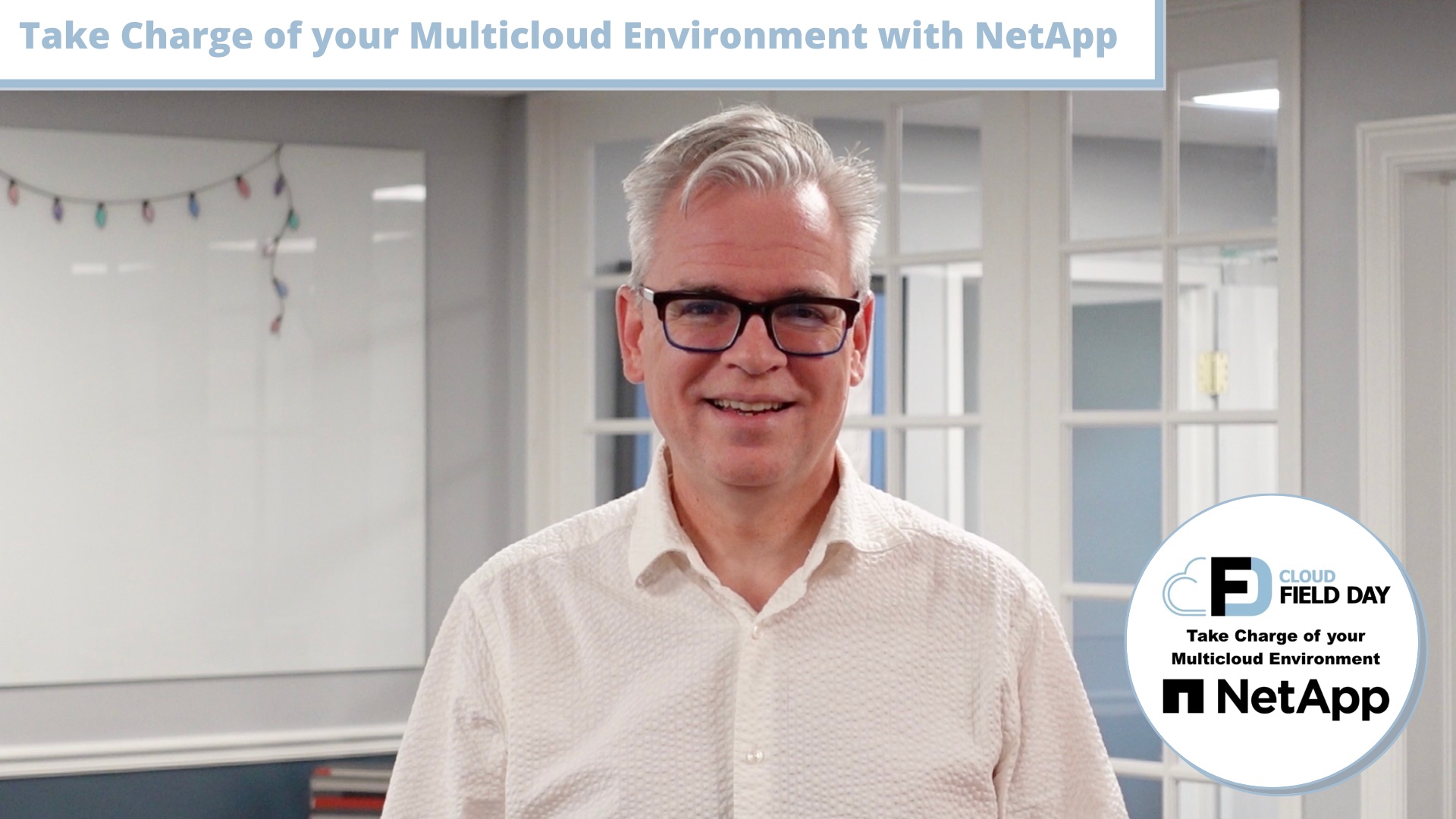 We're excited to announce a special Cloud Field Day event with NetApp on Tuesday, September 20, 2022, and you're invited to join us online or even in-person in San Jose, California. Multicloud is a reality in enterprise IT and NetApp is leading the way with flexible enterprise grade storage that extends from the data center to the native public cloud. This exclusive Cloud Field Day event serves as a deep dive into the reality of the multicloud today with a special focus on NetApp's multicloud file services.
The event begins on Tuesday, September 20 at 9:00 am Pacific time with a discussion on the future of cloud and strategies for tackling multicloud complexity as it evolves. Then we get into a deeper technical session on the ways that multicloud file services can improve day-to-day operations of modern enterprise cloud environments.

At 1:00 pm we'll hear from Google Cloud, who are bringing in real world customer use cases featuring enterprise applications of NetApp file services in the cloud. We'll wrap up with a roundtable discussion from the Field Day delegates and NetApp speakers.

All of these sessions will be live streamed on NetApp.tv as well as the Tech Field Day website and LinkedIn pages. But if you're in the Silicon Valley area, you may be able to attend a live watch party at NetApp's beautiful new headquarters in San Jose. Register at ntap.com/CFDx0 to attend virtually or in-person.
Agenda
9:00-9:30 – How Do You Make Multicloud Work For You?
9:30-12:00 – Improving Day-to-Day Cloud Operations
13:00-13:30 – NetApp Partner Discussions
13:30-14:00 – Cloud Field Day Delegate Roundtable