The constantly expanding enterprise networks of today need more than one technology to manage and make use of all the data in them. But what if one tool could do it while also automating the routine tasks of networking and improving visibility into the network? Sounds like a solution that Network to Code presented at January's Networking Field Day Event.
Utilizing Network Data The Right Way
About a majority of the enterprises today agree on one thing- they need to manage and leverage network data better than they do. With the ginormous amounts of data in production every day, companies everywhere are grappling with the problems emerging from overabundance of data.
The key to solve this is to utilize data the right way and to do that, companies first need to logically organize the various sources of data in a format that makes most sense to the business, and to ultimately improve accessibility, lacking which a company would be perpetually struggling with challenges involving data. All of this demands having a single source of truth in the network so that all teams can start by looking at the same data.
Network to Code- A One-Off Single SOT Solution
Network to Code's single SOT solution aggregates diverse data streaming from the countless systems in the network into a unified source. It builds a Single Source of Data that teams can go into and find what they need to do their jobs.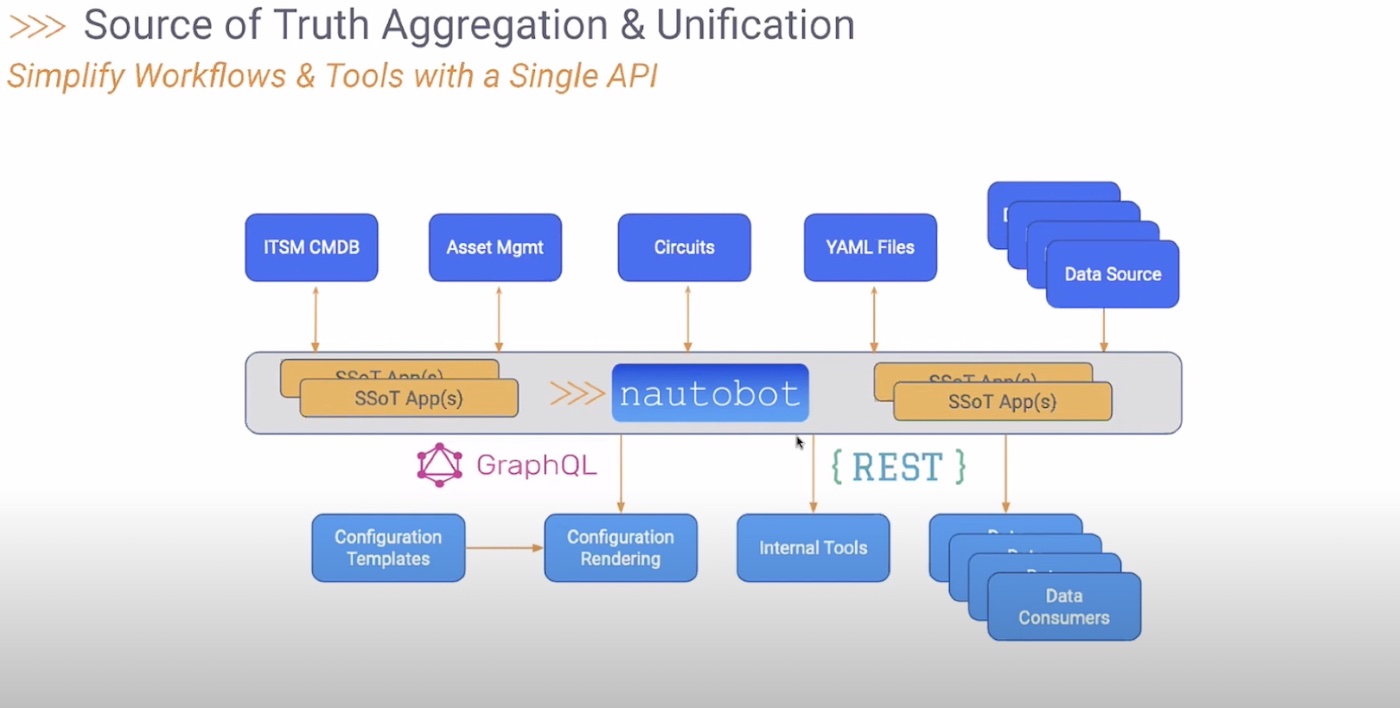 Network to Code starts by automating the enterprise infrastructure on which it sits and gathering insights from the data in the network so that users can have better control and visibility over the network. It's a single platform that gathers data from all the different platforms, datasets and tools in the network and synchronizes them for seamless access.
The Network to Code Nautobot Platform
At the recent Networking Field Day event, John Anderson, Principal Consultant & Nautobot Product Owner at Network to Code took us through the concept of SSOT and how enterprises can benefit from it. Following that, he explained the way Network to Code synchronizes all enterprise data into a single source of truth and later gave a demo of their SSOT solution.
A network automation engine, the Nautobot is an ecosystem in itself that features a bundle of Nautobot apps that users can install on the Nautobot platform and use or customize to build their own apps. With ready apps to use and a robust platform to build on, it seeks to make app development simpler and faster.
The Nautobot fits into any network architecture that is in use today. Powered with REST APIs, native GIT integration and GraphQL support, it can significantly reduce the time required to do routine things like configuration, provisioning and overall network managing.
Inside its flexible framework, users can sync data from various sources and automate circuit maintenance works for a speedier and more efficient network management. This considerably brings down the overheads.
Final Verdict
An automation solution that reduces the work of both the DevOps and the NetOps teams sounds like the kind of solution most companies can benefit from. The thing I like most about Network to Code's platform is that it not only creates that coveted Single Source of Truth for enterprises, but with the additional benefit of reducing development work and operational expense.
Be sure to view the rest of the presentations by Network to Code from January's Networking Field Day event.