The news came out this morning that Dell is in exclusive talks to acquire network storage specialist Compellent for just under $900 million. I will leave it to the real reporters to track the ups and downs of the story; what piques my interest is the value Dell gets from Compellent's technology and the challenge it poses to the data storage industry.
A Compelling Product
At its core, Compellent is a storage software company. Their Storage Center software creates a "virtual storage array" from standard building blocks. The resulting storage product is one of the most flexible and (excuse the pun) compelling midrange storage systems on the market. Consider the following roundtable discussion from our recent Tech Field Day event in Seattle, which includes a discussion of Compellent's products and technologies by independent voices in the industry: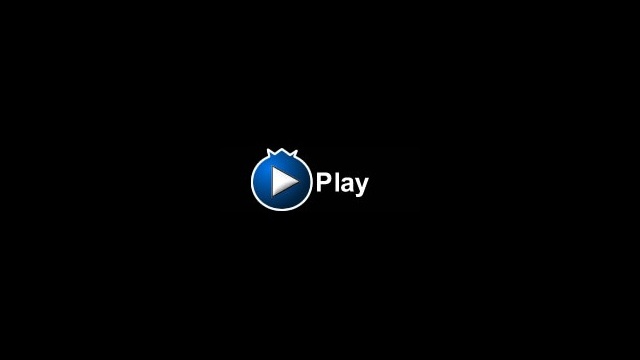 Podcast: Play in new window | Download (Duration: 8:59 – 102.7MB)
Compellent's Storage Center scales up, adding additional storage capacity to existing arrays without disruption and integrating this added bandwidth and capacity seamlessly. Compellent also has an impressive tiered storage and thin provisioning story, since data blocks are virtualized and can be moved between tiers dynamically. Full-featured integrated snapshot technology completes the picture, adding data protection credentials.
Compellent's scale-out story is impressive as well, but is more about replication and virtualization than the clustering technology used by others, including Dell's EqualLogic. Compellent's newly-introduced Live Volume can be thought of as a volume manager for virtual servers, allowing their storage to exist simultaneously on two different storage arrays. Supporting VMware vSphere, Microsoft Hyper-V, and Citrix XenServer, Compellent claims that Live Volume enables a "grid of Compellent arrays", but it's not the sort of scale-out grid one would get from EMC's recently purchased Isilon, HP's LeftHand, Dell's Compellent, or NAS specialist Panasas. It's more of an active-active mirror of storage than a true cluster. Learn more about Live Volume in the following video by Rodos:
Let's also take a moment to consider the hardware Compellent  currently uses: They deploy and sell this software on SuperMicro servers with Xyratex disk enclosures, and Seagate hard disk drives, and connect everything with QLogic, Emulex, and Brocade storage networking gear. This is all pretty much standard-issue for storage vendors: Most no longer produce their own controllers or disk enclosures, and the standard components Compellent uses can be swapped from other sources if needed.
Compellent's Mid-Market Strategy
Compellent has not traditionally competed in the stratosphere of enterprise storage dominated by EMC's Symmetrix V-Max, the HDS/HP USP/VSP, and (to a lesser extend) the HP 3PAR InServ. Instead, the Minneapolis-based company has been happy to sell into the fat middle of the market, and has gained a loyal following in smaller-but-still-impressive enterprises. Nowhere is this more evident than at Compellent's annual "C-Drive" customer conference: It's amazing, really, for a smallish storage company to have such a devoted user base!
Although they offer two NAS front-ends, Compellent is a block storage player through and through. Their "Storage Center with NAS" offering is decidedly low-end, employing Windows Storage Server 2008 on a 1U server for SMB and NFS connectivity. The newer and more-impressive zNAS is based on the OpenSolaris operating system, including ZFS a friendly interface "co-developed" with Nexenta. Neither product is an in-house Compellent design, nor are they competitive in the high-end "big data" market touted by NAS leaders EMC, NetApp, and BlueArc.
Compellent's Fit Within Dell
Assuming the acquisition goes through, attention will turn to the fit for Compellent's Storage Center technology and marketing within Dell. What will Dell get for three quarters of a billion dollars? What will it mean to the enterprise storage market as a whole?
Dell's EqualLogic acquisition, though expensive, is now widely seen as a success. The Round Rock management team allowed EqualLogic the freedom to develop and compete, while bolstering their hardware and manufacturing story with commodity components. The combination has become a dominant plater in the mid-market iSCSI storage space, and Dell is likely to attempt a repeat of that strategy here. It was widely rumored that 3PAR management preferred Dell's to HP's offering based on a promise of similar autonomy.
We assume Dell would replace the EMC-sourced CLARiiON with Compellent in their midrange storage arsenal, replacing the SuperMicro servers. Although Compellent would likely be allowed to develop and grow within the Dell umbrella, there is substantial overlap with the existing EqualLogic line. One would expect Compellent to focus more on Fibre Channel and FCoE (which they recently delivered), though iSCSI support is unlikely to be dropped. A longer-term strategy would see EqualLogic and Compellent combining their midrange storage IP and management team within Dell.
Considering their success selling CLARiiON block storage, Dell's acquisition would strap a rocket to Compellent's sales. Once the Dell hardware is grafted in, profits will grow substantially as well. This is a major win for Dell, which needs the kind of margins that only in-house IP can drive. The price is right, the market is ready, and the fit is solid.
What Comes Next
Some are suggesting that this is the end of the storage acquisition parade, but many holes remain. Dell still lacks enterprise NAS, data deduplication, and cloud storage success, and companies like Oracle have only just begun to bulk up their storage strategies. Dell's acquisitions of Ocarina and Exanet have yet to pay dividends, likely driven by the immaturity of those products. One would not be at all surprised if they continued shopping in the storage space: Panasas, BlueArc, Sepaton, FalconStor, and Overland all look ripe for purchase. Although Compellent is a win for Dell, it is not likely to be their last acquisition.
Disclosure: Compellent sponsored and presented at Gestalt IT's Tech Field Day 3.