As data becomes pervasive across all industries, a sharp rise in storage consumption is being seen, and more prominently, a divergence from traditional storage towards cloud-native options. A market study showed that the cloud-native storage market will reach $71.87 billion by 2030. But for now, it is steadily steering towards app-centricity.
We recently sat down with Richard Olver, CEO of Ondat, to talk about the potential drivers and restraints, and learn about how Ondat is leading the market with a competitive, container-native storage solution.
Founded in 2015, Ondat was formerly known as StorageOS. In 2021, the company had a fresh start when it rebranded to Ondat securing a massive Series B funding. In January of 2022, Ondat launched its first SaaS management platform that allows easy deployment and management of stateful Kubernetes applications.
The Rise of App-Centric Culture
Olver addressed the market requirements of data storage, shining light on why traditional storage fails to meet the demands. The two key attributes that give cloud-native storage an edge over traditional counterparts, are cost and speed. Cloud native storage platforms offer agility, consistent high-performance, and infrastructure compatibility, as opposed to the closed, cost-heavy and sticky alternative of on-prem storage.
The demands are continuously evolving, pushing providers to amp up their solutions with new features to remain competitive. There is a strong drive towards principles like app-centric, vendor-agnostic, Kubernetes nativity, container nativity and cloud-native style operation.
Container-Native Storage for Kubernetes
Ondat's container-native Kubernetes storage solution checks all the boxes. Ondat's goal with its platform is to build a developer-focused storage solution that puts their needs first. Ondat's platform enables all levels of users, from a single developer to distributed teams in corporations.
"A lot of the cloud native developers mention Ondat as an example of the kind of storage they're looking for, or the kind of storage they're using. It's really great to see the message taking hold with non-storage, non-enterprise people, that it's really reaching the developers," said Gestalt IT's publisher, Stephen Foskett.
Developers like storage that is built into containers and can run as containers. Ondat's container-native solution is tightly integrated with Kubernetes, and gives developers the option of self-service. They can provision and manage their own storage, as opposed to depending on the storage team to do it.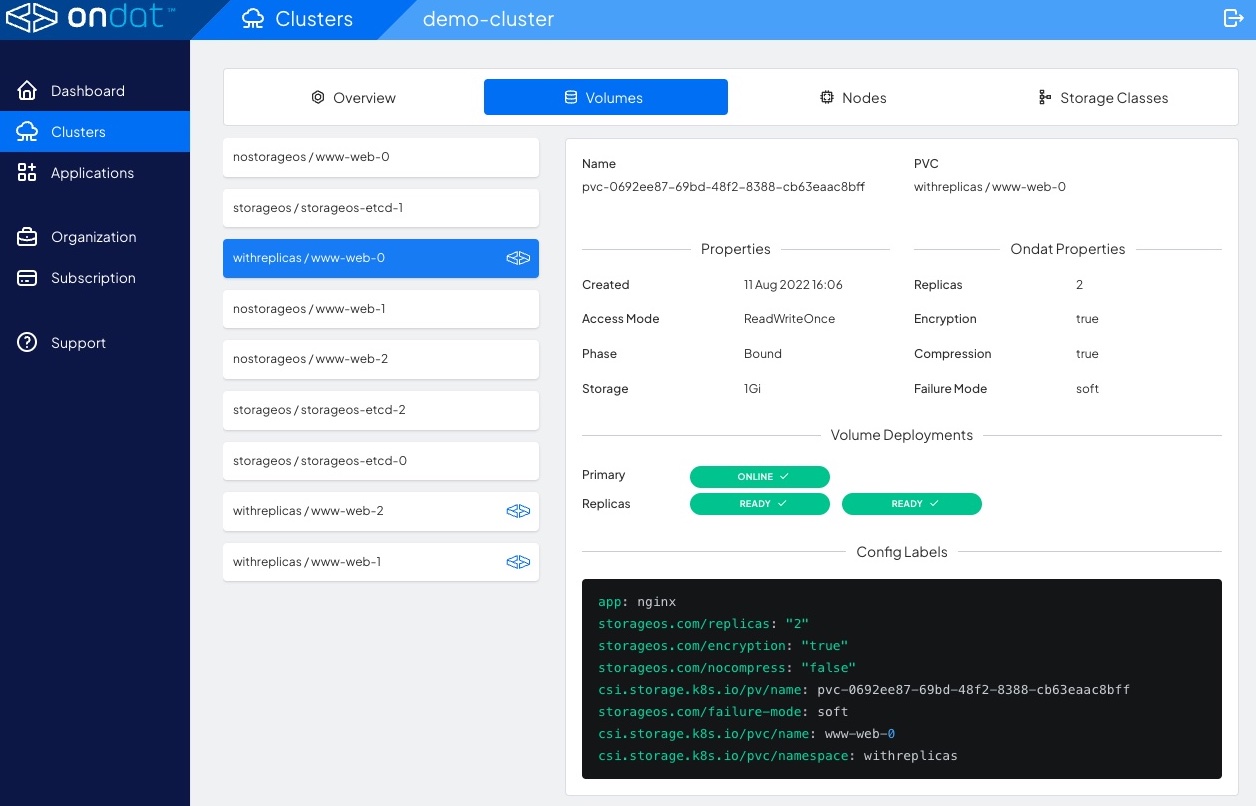 Ondat has a hybrid route to market that "focuses on the ecosystem, for driving brand awareness" and to provide "a combined solution" to the customers. Attracted by its pliant architecture and simple integration, companies like AWS, Azure, Google Cloud, Kasten, Red Hat and HashiCorp have become part of its partner ecosystem.
Olver said, "Everything we do is syndicated through partners. We also have a heavy focus on our community edition, which is a freemium go to market, where we're trying to offload the qualification, especially for technical buyers who don't want to talk to salespeople to self-qualify."
Ondat's freemium edition is accessible through their primary, self-service channel. It gives users access to unlimited clusters and nodes. Customers also have the option to upgrade to paid editions, that offer high levels of support and have a consumption-based model. Ondat is available in all marketplaces.
The Big Differentiators
As a platform, Ondat brings to customers capabilities that modern container-native applications require, such as integration with Kubernetes, self-service storage provisioning, and horizontal scaling, in addition to providing availability, composability, and security for stateful workloads. With Ondat's container-native storage, databases run on Kubernetes with a software-defined storage and data services.
Remembering his own struggles with traditional storage systems, Customer Success Architect, Chris Milsted said, "The biggest problem was that storage was owned by the storage team." Ondat takes that solution and turns it into "a developer-led" or "developer-involved" solution that can be easily deployed into a Kubernetes cluster like everything else, and that Ondat cluster can be run by the application team as well as the storage team.
"We're definitely seeing (app-centric storage) in the emerging requirements where network-based storage isn't working in the cloud. A good example is with AWS and EKS, where customers will default to EBS, but EBS doesn't have the failover that they need. So they go to EFS, and EFS doesn't perform because it's a network-connected, file-based storage solution. Then they might try ONTAP from NetApp, which is a better version of EFS, but it doesn't solve the developer problems of having to maintain storage."
Compared to that, Ondat makes a preferred choice, because it offers storage that is local, on-host, rather than network-attached.
"Customers running microservices want the data to be as close to the application as possible. Most importantly, they want the description and definition of storage to be as code. If the storage is sitting outside of the application tier, it's unaware of what's going on."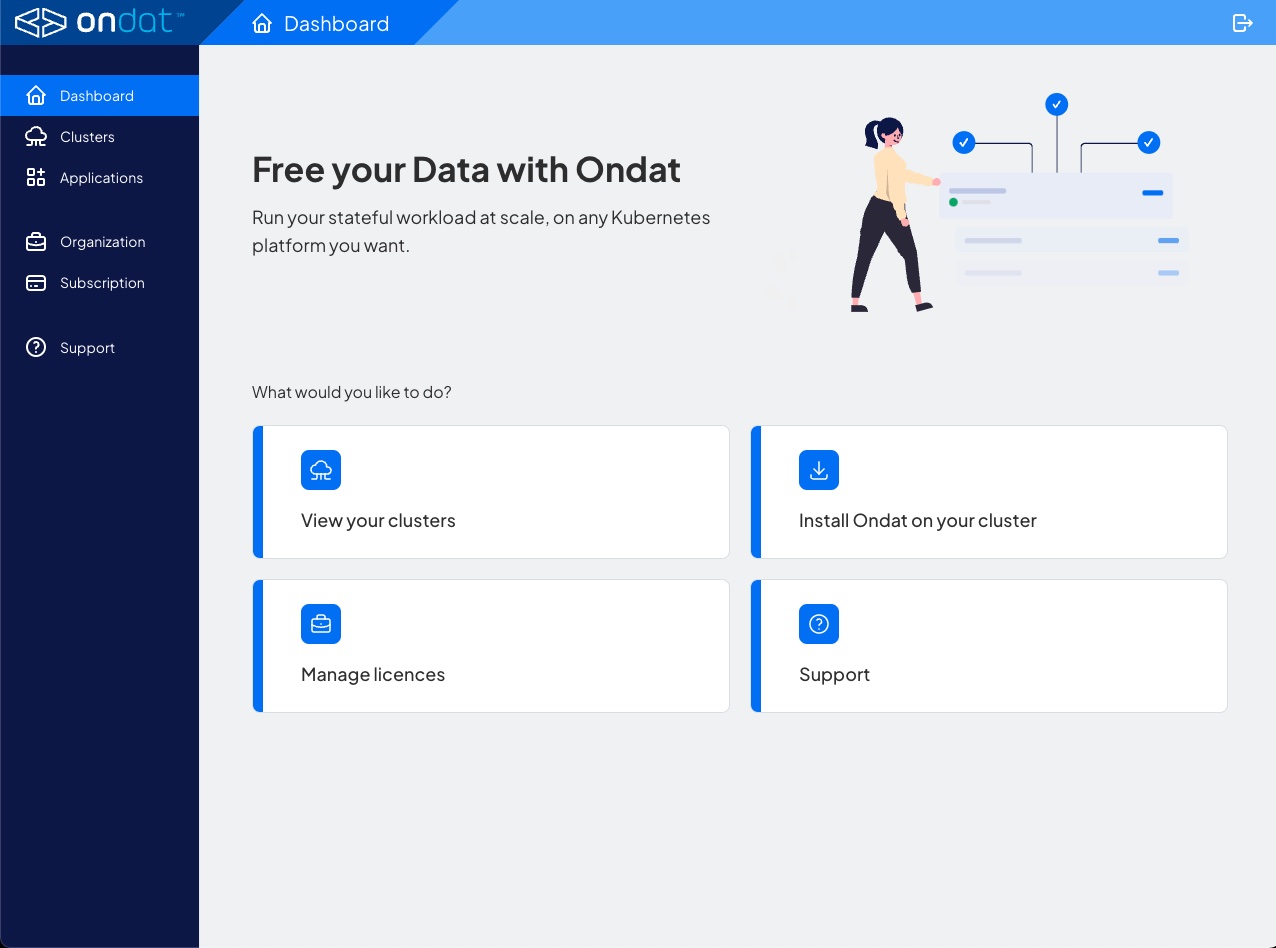 When compared to other vendors, Ondat's architecture has some unique points of difference. As noted earlier, it is a software-only solution that can be deployed as a container. It has a shared-nothing architecture which essentially ensures fault-tolerance and less downtime. Integrated control plane allows for centralized management of state, health, placement and failover. With no hardware dependencies, it can be horizontally scaled, and no Linux kernel drivers limit ensures that it has the broadest compatibility.
As an example of how things are relatively simpler with Ondat, Olver explained, "If you need to encrypt an application on a node, the storage side encryption is dumb to that information. Whereas we are doing the encryption just by implementing a label in the declarative code procedures of a platform engineer. So, they just write it in the code, and it's done, and it's enforceable. You can't do that with server-side storage."
In Conclusion
The sheer volume and diversity of modern applications says that apps are the engine of the digital era. Their dynamic nature requires storage systems to be flexible, container-native, and most importantly app-centric. An intelligent, app-focused storage solution like Ondat's reduces cost nightmares and application downtimes, but more importantly, it brings to the customers an app-centric resilience that is a rare commodity in the storage systems of the last decade.
For more on the Ondat's container-native storage, head over to their website, or check out the recently released reports on Container Native Storage Performance in the AWS Public Cloud and performance advantage over Portworx. Also check out Ondat's presentations on Kube-native storage from Cloud Field Day. For more stories like this, keep reading here at Gestaltit.com.