When companies think of affordable cloud storage, they think of Backblaze. For years, organizations have fawned over Backblaze's clear and considerate pricing. But it's time to celebrate Backblaze for something else also.
Over the past few years, the cloud economy has shaped up before our eyes. Hyperscalers have emerged and taken control of the market, and what may very well be the age of cloud colonialism has begun. As consumers stand by, waiting for the macroeconomic ill wind to blow over, the fight for greater market share rages on.
In a very real sense, these companies cultivate and control the cloud culture, shaping the future of the industry. We are quick to put a premium on their robust infrastructures and services. But we are often slow to admit how, in the battle of these titans, interests of customers with shallow pockets or those pulling back on CAPEX expenses are grossly overlooked.
These underserved classes of customers require an easy and affordable path to cloud. For them, hyperscalers have little to offer.
As cloud giants rake up business, a few cloud providers are unselfishly dedicated to making cloud costs predictable to those who need it to be. But most importantly, these companies are making organizations' journey to the cloud easy, and uncomplicated.
Backblaze is one such company that has been working through the years to deliver cloud storage for low cost, in a simple format consumable to these outfits. We had the opportunity to catch up with Pat Patterson, Chief Tech Evangelist, at Backblaze, to talk about the past, present and future of the company.
A New Identity
Gestalt IT's Stephen Foskett kicked off the conversation by asking whether Backblaze still identifies as a data protection company.
Patterson revealed that Backblaze, in recent years, has moved on from data protection to pursue the avenue of S3-compatible storage. Patterson explained that the B2 Cloud Storage which is their on-demand cloud storage solution services three distinct market segments – archive and backup, media and entertainment, and the third and most interesting, application storage.
"That (application storage) is where companies are actually interacting with our APIs rather than just plugging the key and secret into a third-party tool. They're building apps against our S3-compatible API and that's the area 9 out of 20 of our biggest customers are," informed Patterson.
Backblaze offers two suites of APIs – S3 compatible for a wider support, and B2 Native for functionalities not covered by the former.
The Open-Bucket Fiasco
Open S3 buckets are one of the potential sources of data breach. This problem has preyed on some of the industry's biggest players. For some of its customers, Backblaze is responsible for full data lifecycle from the point of upload to deletion. On being asked if stories of vulnerabilities and security incidents cause worry for Backblaze, Patterson replied that Backblaze has a whole different approach to avert the problem.
"We are S3 compatible – we are not a clone of S3. And one of the ways in which we're different is managing visibility of data. It is much simpler in Backblaze."
Big vendors like AWS offer differential visibility which besides ensuring flexibility, tends to make things complicated at the customers' end. In Backblaze, things are pretty simple and painless. Backblaze offers equal visibility for all objects in the bucket. There are two settings – private and public-read, and that works for a majority of the applications.
Something Old
2021 marked a bend in the road for Backblaze when the beloved Backblaze Storage Pods came to an end. Backblaze started building storage pods back in 2009, when it was the only vendor to assemble them in-house. After its 10th anniversary, word got out that Backblaze was planning to build the next generation of pods, Storage Pod 7.0.
But things took a turn and in 2021, Backblaze decided to altogether terminate the production of Storage Pods. The reason they cited was pretty apparent – the emergence of high-density storage servers in the market and their cost-competitiveness rendered the once popular Storage Pods dated and unpractical.
Something New
Storage Pods coming to an end was a sad day for Backblaze, but in the bigger scheme of things, it was a minor wrinkle in the plan. Backblaze has since staged a remarkable rebound and is moving full speed ahead to a future in cloud.
When it comes to lowering costs, Backblaze talks the talk and walks the walk. It's budget-friendly cloud storage solution is already proof of that. But, more recently, Backblaze added another service to the catalogue- the Universal Data Migration which takes that initiative to the next level. The cloud-to-cloud migration service allows users to move volumes of data to B2 Cloud Storage without paying high egress fees. At no cost to the users, they can lift and shift large datasets to Backblaze B2 using integration partners like Flexify.IO.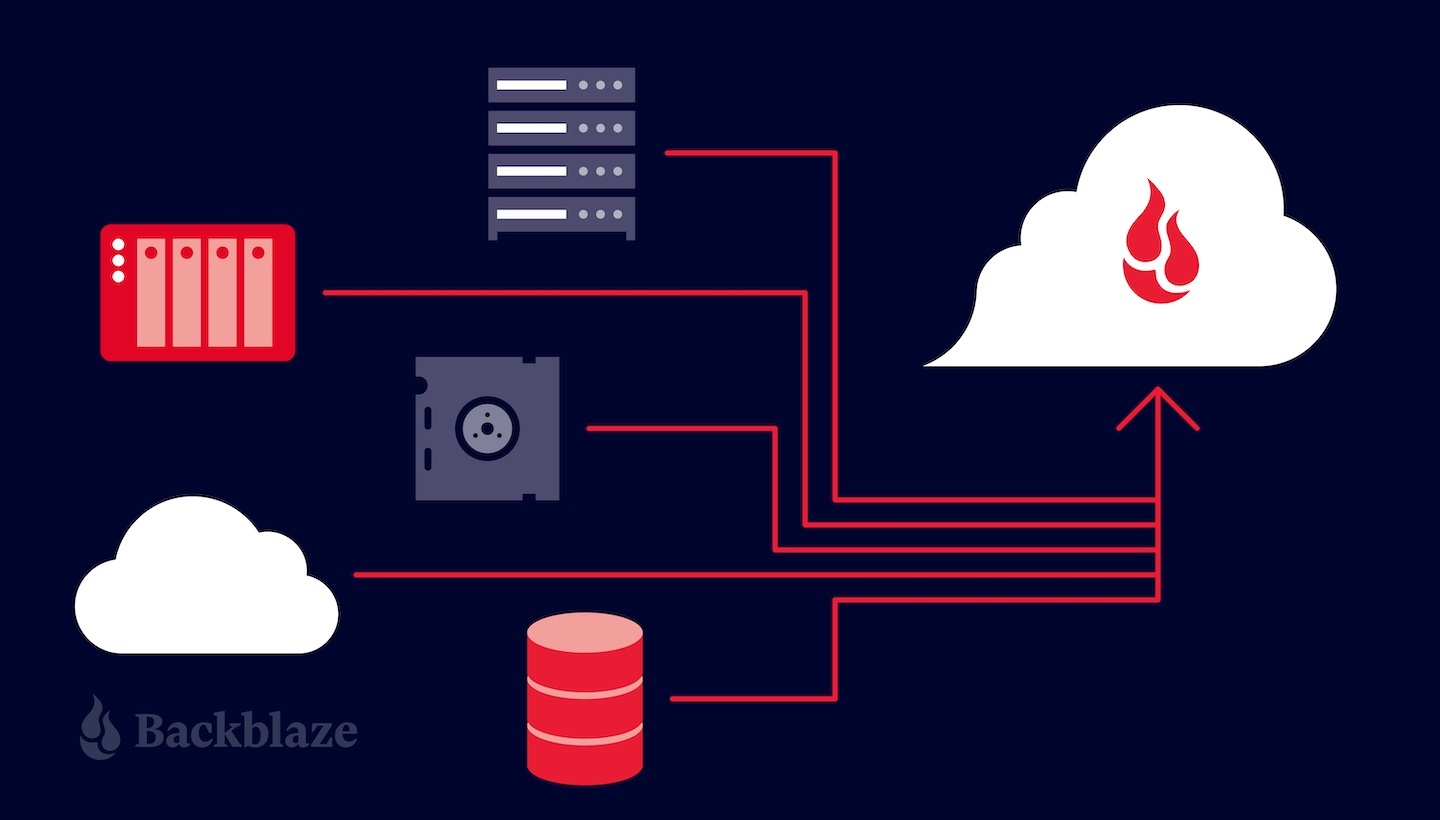 Like everything else with Backblaze, this too is a cut-and-dried drill. Users can avoid the whole fuss of manually offloading and repopulating data from their current storage to Backblaze. Flexify.IO simplifies the transition.
Flexify.IO is a migration interconnect that helps organizations jump from one cloud provider to another easily and flexibly. Using inter-cloud bandwidth, Flexify.IO copies data from the current storage to Backblaze B2 at cloud-native speed. This allows faster and more secure migration of data. On Backblaze B2, users can enjoy a reliable and on-demand cloud storage at a fraction of the cost of competition.
In Conclusion
Clearly, there is more to Backblaze than meets the eye at once. As the bigger players fight over the bigger slice of pie, Backblaze is trying to bring cloud storage within the reach of customers for whom the big providers do not bring particularly fitting choices. Its continued effort has made it a shorthand for low-cost and simplified object storage, bringing to customers unlimited S3 compatible storage for less. While the Internet continues to enjoy the fun, educational resources Backblaze puts out for the community, we look forward to them expanding on their inventory of user-friendly cloud storage solutions that accelerate the cloud journey for one and all.
To explore their list of offerings, head over to Backblaze's website. For more stories like this, keep reading here at Gestaltit.com.