The media industry is on an up-curve. Skyrocketing consumption of digital content has caused new opportunities to emerge, and companies with deep pockets are seizing them to deliver on-demand capabilities to consumers. But a lot of these opportunities are still untapped for traditional companies constrained by steep storage costs.
Recently, XenData rolled out an object storage archive solution that may be the answer that these companies need. The XenData E-Series archive appliance is optimized for media files and offers on-prem disk storage of up to 1.12 petabytes.
Out of Control Costs
Media workflows are inherently bulky because unlike other kinds of files, video files are fixed content. Any changes made to them during the editing process apply only to the final cut.
Resources like high-res videos fill up expensive storage space very fast. Media teams are perpetually debating putting these in backup. Due to their enormous sizes, they tend to weigh down backup systems making them sluggish.
One option that can keep storage costs in check for these companies is object storage. Archiving finished projects and data that is infrequently accessed in on-prem storage systems saves companies from depleting their budgets on expensive storage. Archiving data makes new room for the next projects while keeping storage requirements under control.
XenData E-Series Object Storage Archive Appliance
XenData's E-Series Object Storage Archive appliance can safely store huge caches of data. It offers disk storage of 280 TB to up to 1.12 PB. The storage can be used both as an S3-compatible object storage, as well as a Windows file system.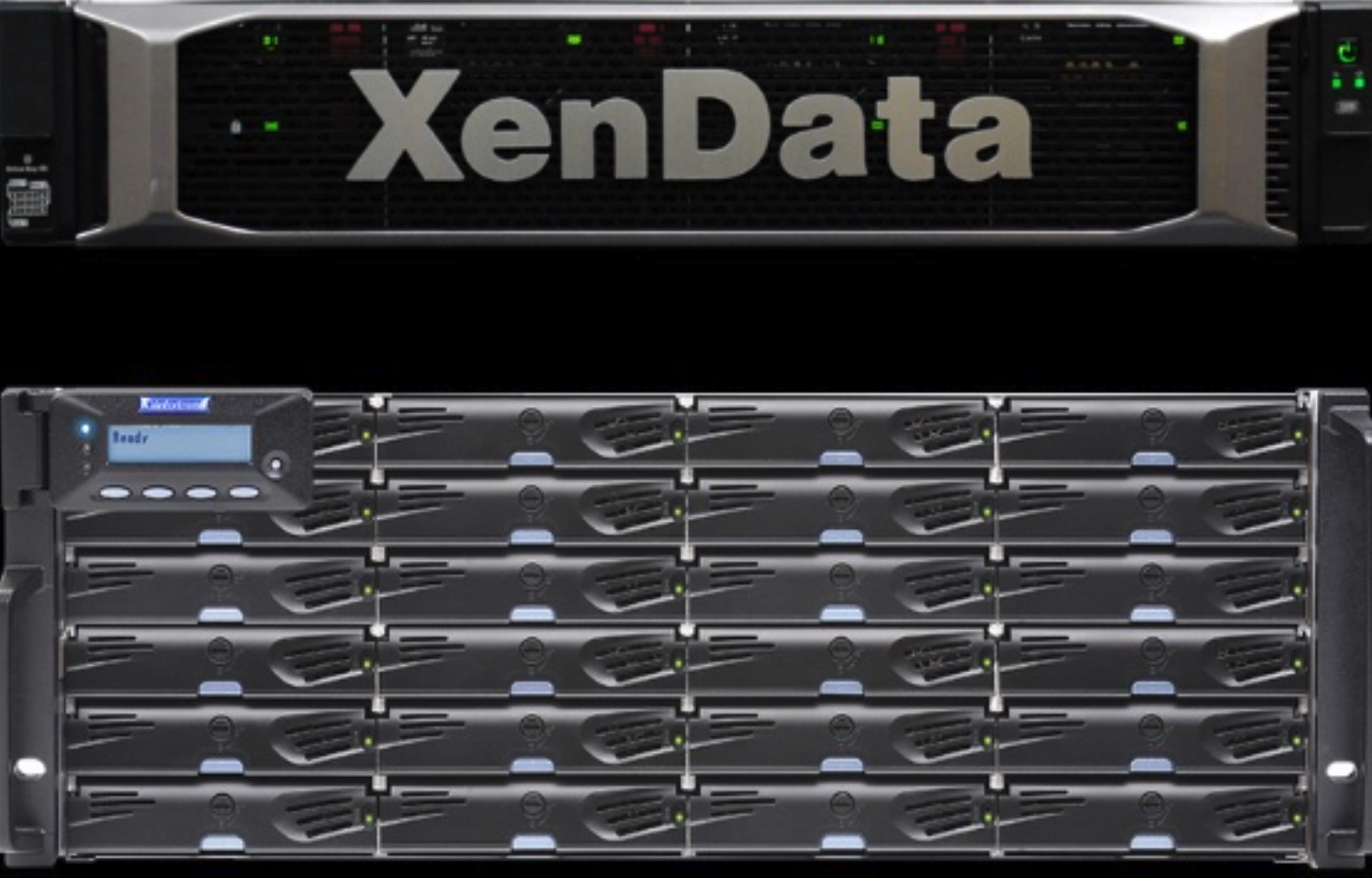 Video files can be played directly from the appliance. The E-Series supports partial file restores. Pieces of bigger files can be restored flexibly that the media team can use to produce clips instead of restoring full-size files that occupy way more space.
Easy archival, retrieval and distribution are enabled with wide compatibility with Media Asset Management (MAM) systems like Aveco, EditShare, IPV, Dalet and more. With the E-Series, teams can create a centralized storage system for access and collaboration.
As a key feature, the E-Series provides three types of data protection – mirror to LTO data tape in an attached robotic library, mirror to object storage in a public cloud, and mirror to another E-Series appliance in another location.
The E-Series brings significant cost advantages with deep archival. With the available data protection options, objects are converted to lightweight, space-saving stub files. Files in deep archive can be easily restored by reading the stub files.
As noted earlier, the E-Series can be accessed as a Windows file system. In that mode, it leverages Microsoft's security, whereas as an S3 object storage, it can be accessed through secure HTTPS.
The base configuration of E-Series comes with a usable capacity of 280 TB. That can be expanded to up to 1.12 PB by adding three additional nodes, each adding 280 TB of extra space to the system.
The E-Series Object Storage Archive Appliance is priced at $64,800 per node. As of today, it is available for purchase in the market.
In Conclusion
The media industry is gathering momentum. To tap into its fast-paced growth, creative organizations must ditch overpriced storage options for more cost-effective alternatives that can deliver much lower cost per TB. The new E-Series Object Storage Archive Appliance from XenData promises significant cost advantages for storing large-size media files. It's an affordable long-term, scalable storage solution that can be set up locally on-premises, works with a variety of MAMs, ensures optimum utilization, and offers great data protection options. That's enough reason to not fall into the delusion of expensive storage, and adopt a smarter, much more affordable alternative.
For more information on the XenData E-Series Object Storage Archive Appliance, head over to their website. For more stories like this, keep reading here at Gestaltit.com.