After a hard fought 2020, Tintri is looking to capitalize on the full head of steam they've built in the first half of 2021 by hiring three new executives and releasing an entire new product line. I had the pleasure of speaking with one of these new execs about the announcements.
A Brief History of Tintri
For those unfamiliar, Tintri is an enterprise storage company that specializes in supporting the cloud, virtual machines, and containers. After a bit of a tumultuous decade following its inception in 2007, Tintri was purchased by DDN for $60M in 2018.
Since then, Tintri has only grown. Following a fairly flat 2020 (but let's face it, who didn't have a rough year last year?), Tintri has seen expansive growth coming into 2021. As of the middle of the year, Tintri reported a 24% QoQ growth, showing the auspices of company ready to tackle the needs of enterprise IT admins in this rapidly decentralizing era.
Introducing New Tintri Leadership
As a part of their recent growth, Tintri announced some exciting news on October 14th: the procurement of three new executives with a goal of building off their momentum and continuing their rate of growth. They are Phil Trickovic, the new Sr. VP of Revenue; Graham Breeze, VP of Products; and Brock Mowry, Field CTO.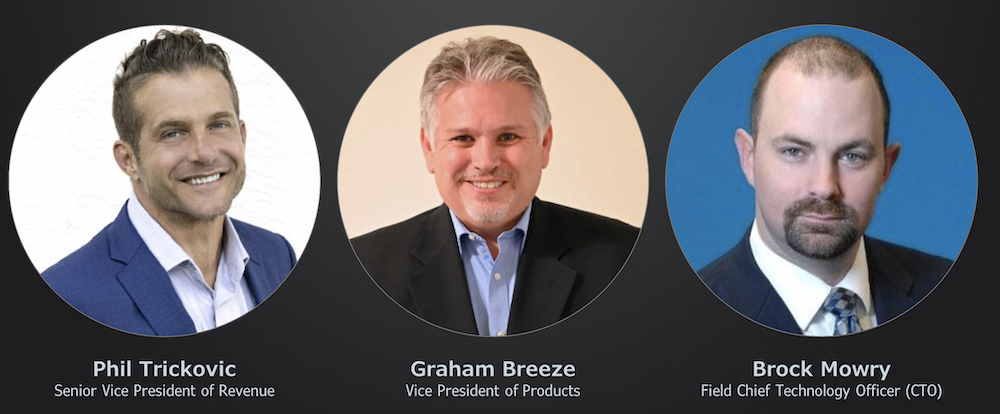 With the addition of these three gentlemen, Tintri seeks to continue driving innovation in the enterprise storage space. And, with the rise of virtual machine and container microservice usage, they believe their product portfolio, combined with the expertise of Trickovic, Breeze, and Mowry, will lead them to great things in the coming months.
Tintri VMstore T7000
Continuing with their announcement momentum, Tintri also put forth a new addition to their product portfolio by way of the VMstore T7000 series, announced October 19th. We here at Gestalt IT had the fantastic opportunity to meet up with their new executive, Phil Trickovic, to learn more about the release.

Trickovic, who was very much involved in the company's origins, is returning to Tintri after a brief hiatus. During our discussion, he was very excited at the prospect of the new line of storage solutions, sharing with me some of the key features and details of the product.
According to Trickovic, T7000 is targeted towards expanding the abilities of AIOps workloads in virtualized and containerized environments. This can be attributed to its all-NVMe storage drive design, boasting 8 and 18 TB capacity levels. Additionally, compared to previous iterations, T7000 provides up to 30% faster performance speeds with built-in granular autonomous operations with real-time predictive analytics.
Zach's Reaction
I am beyond excited for the news coming out of Tintri this month. Since their return to the Tech Field Day community in January 2021, it's been so exciting to hear how they've bounced back from hard times in a major way. Special thanks to Phil Trickovic for speaking with me about all of this exciting news, and to Sharon Sumrit for facilitating the conversation.
To learn more about these releases, check out Tintri's website. For more exclusive coverages like this one, be sure to keep reading here at Gestalt IT.