Here's your regular look at what's happening in servers.
If you'd like to sign up for our newsletter and never miss an update, sign up here!
Featured Stories
At the Open Compute Summit, AMD went into some more details about it's high end server CPU, codenamed "Naples". At one time, the company's Opteron processors were used in supercomputers. While never the dominant force in the data center, AMD had carved out a niche. The last decade has proven more problematic in the enterprise. AMD thinks Naples is not only competitive with the best from Intel, but will serve as a bulwark against what they describe as the problem of server "incrementalism".
Read More
At this year's Pwn2Own competition, all the major browser providers showed up hoping to have a good showing. While only Chrome remained unscathed this year, Microsoft's Edge browser didn't have as good of a showing. This year, security researchers were able to do something notable, not only gain access to a guest OS via a browser exploit, but to piggyback that with a VMware bug to gain access to the machine hosting the VM. Checkout the rest of the piece for details.
Read More
Articles that made us think this week…
From Johan De Gelas: One thing is interesting: the arrival of the X-Gene 3 puts a lot of pressure on Intel's decision to artificially curtail the Xeon D platform. Intel's fastest Xeon D (D-1587) offers lot of performance with 16 cores and 32 threads as 2.3 GHz, all inside a low 65W TDP – but the Xeon D has only 2 memory channels, can support only 128 GB of memory, and costs $1754 list price.
From what we can tell, the X-Gene 3 is rumored to cost less than $1200. At that price, it offers much more memory bandwidth and capacity, given its 8-channels and support for up to 1 TB. So although we have some reservations, we welcome the X-Gene 3 to be the cat among the Xeon D pigeons.
Read More
It's easy to be dismissive of the humble Raspberry Pi. In many ways it's painfully limited by slow I/O, meager compute and a reliance on an microSD card to boot. But despite these shortcoming, and perhaps because of its bargain basement price, the board has found a hoard of devotees. Keith Townsend looks at how the Pi could find a home in the data center. He makes a good point, despite being low power, the compute on it comes like my favorite pizza, "cheap and deep". Keith thinks this could have major applications as an object store.
Read More
Events
We'll be at OpenStack Summit, May 8-11, 2017. See you there!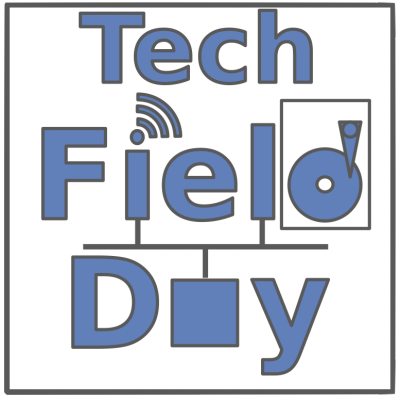 Tech Field Day will be in Boston coming up in May! The invited delegates will be hearing about the latest in enterprise IT from a roster of exciting companies. Make sure to mark your calendar to hear presentations from Actifio, ClearSky Data, DataCore Software, Datrium, Platform9, and Turbonomic, with more presenters to be announced soon! As always, these events are live streamed, with video available on YouTube and Vimeo after the event.
More interesting reads from the community
---
This week's server news brought to you by the team at