Here's your bi-weekly look at what's happening in Networking.
If you'd like to sign up for our newsletter and never miss an update, sign up here!
Featured Stories

Networks are a lot like teenagers, you can trust them, but trust works a lot better with verification. That's where Ixia comes in. This established player in the equipment testing industry is making big inroads into network visibility. Check out our take on how they're able to offer uncontaminated network visibility to all your monitoring tools. For more Ixia coverage, make sure to check out these pieces by Phil Gervasi and Ethan Banks.
Read More
---
Whenever I visualized SD-WAN, it always seemed like it would have to be a relatively top-down solution. A lot of what I've seen in the category certainly seems to shift this way, with SD-WAN companies working with service provides to implement their solutions. There's nothing wrong with this approach, as long as it delivers the intended functionality. Viptela showed me something different, how to design an SD-WAN solution specifically for the enterprise.
Read More
---
Upcoming Events in Networking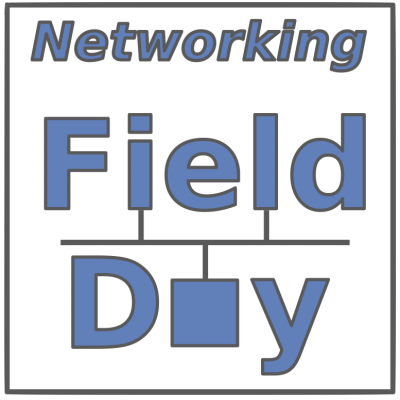 January 18-20, 2017
Networking Field Day returns to Silicon Valley early next year! Their select group of delegates will hear about the latest products and solutions from leading networking companies, and you can join in too. Networking Field Day is live streamed during the event, with videos available on Vimeo and YouTube for viewing later. Gestalt IT will be covering all the presentations, so make sure to check back for those articles.
Date: January 18-20, 2017
Presenters: Big Switch, Kentik, Nyansa, Riverbed, Silver Peak
Delegates: Aaron Conaway, Chris Ciborowski, Chris Marget, Denise Donohue, Drew Conry-Murray, Eric Stover, Eyvonne Sharp, Greg Ferro, Jody Lemoine, Jordan Martin, Kevin Myers
---
More Articles of Interest
HPE Discover Reactions
HPE Discover provoked a wide range of reactions from the networking community. First up we have this piece by Enrico Signoretti:
HPE is much more focused than a year ago (thanks to the split from HP Inc.) and are trying to remain relevant in a world that has been seeing a major change on how datacenters are designed and infrastructures are consumed. They're trying to remain part of the conversation and bring credible solutions, but it's quite obvious they are struggling.
Read More
Tom Hollingsworth attended the event, and saw a more simplified and focused message:
[T]he HPE networking story has been simplified quite a bit. On the one hand, you have the campus tied up with Aruba. They have their own story to tell in a different area early next year. On the other hand, you have the simplification of the portfolio with DCIG and the inclusion of the Arista partnership.
Read More
---
Want to stay up to date on all the latest Enterprise IT news?
This week's Networking News
brought to you by the team at