Welcome to the Wide World of Area Networks!
Here's your look at what's happening in Networking.
If you'd like to sign up for our newsletter and never miss an update, sign up here!
Featured Stories
When Tom Hollingsworth was at Cisco Live at the end of June, he saw a big bright booth with lots of demo stations set up out front. Always game for a good demo, he walked over and started chatting with some of their booth people. As it turns out, Plixer has some great things going on in the traffic monitoring space.
Read More
This Network Function Virtualization (NFV) push has seen the majority of software being developed for delivery to a variety of locations. Now that the core processing power of an ADC can be done in pure software, the location of that device no longer needs to be on-premises in front of the devices it serves. Instead, it can be located at any point along the path of a packet. When I saw Array Networks at Interop, I was curious about their  NFV technology. They seemed to be talking about an appliance on site, which was a bit confusing. Isn't NFV supposed to do away with physical devices? As it turns out, Array Networks is taking the best of both worlds and running with it.
Read More
Events in Networking This Week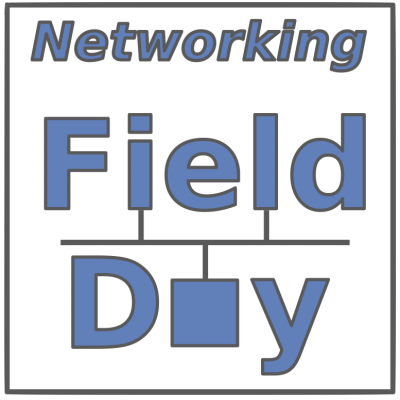 September 13-15, 2017
Hard to believe, but the last Networking Field Day event of 2017 is coming up fast! Don't miss the fantastic lineup of companies and delegates scheduled. Tune in to see presentations from Apstra, Arista, Cisco, Gigamon, KEMP Technologies, Kentik, Pluribus Networks, and Veriflow.
Attending the event, we have Amy Arnold, Carl Niger, Chris Marget, Ethan Banks, Gian Paolo Boarina, Ivan Pepelnjak, Jason Edelman, Jeff Tantsura, Pete Welcher, Richard McIntosh, and Terry Slattery. Check out their blogs and follow their updates on the presentations.
As always, we'll be live streaming and posting videos soon after the event. And you can always ask questions live using #NFD16 on Twitter! Mark your calendar for this exciting networking event.
More Articles of Interest
Brandon Carroll gives an overview of Aruba's new 8400 Switch Series. On a hardware level, it's designed for Campus Aggregation & Core L2/L3 Ethernet deployments. Aruba adds on programmability via their Aruba OS-CX, a Linux-based distribution with a welcoming web GUI.
Read More
The crew at Network Collective launched a new History of Networking series, talking to some of the luminaries that designed core technologies of modern networking. In their inaugural installment, they spoke with Fred Baker, a Cisco Fellow and former IETF chair.
Read More
Community Reads
Cisco Announces "The Network. Intuitive." – by Justin Cohen
Dealing with IPv6 Fragmentation in the DNS – by Geoff Huston
vSphere Upgrade Saga: NSX in 8 Easy Steps–  by Edward Haletky
---
Want to stay up to date on all the latest Enterprise IT news?
This week's Networking News
brought to you by the team at