The road to Hell is paved with good intent-based networking.
Here's your weekly look at what's happening in enterprise IT.
If you'd like to sign up for our newsletter and never miss an update, sign up here!
Be sure to subscribe to our YouTube channel for unboxings, podcasts, and news coverage!
Featured Stories
Mechanical keyboards are experiencing a renaissance. The combination of increased key travel, high accuracy, and tactile feedback make them an increasingly popular option for those that don't like the flat chicklet landscape currently popular on laptops. But mechnical keyboards generally make a substantial amount of noise, making them impractical for an office or group environment. We reviewed a keyboard that claims to reduce the din of a mechanical keyboard, the Cherry MX Board Silent. This uses new MX Silent switches. We tested how quiet it actually is, and if this keyboard will make it into your office any time soon.
Read More

Every Thursday, we interview an interesting voice in IT for our IT Origins series. We dig into how they got their start in the industry, how it's changed since then, and what are their best and worst IT trends. We also throw in some productivity tips and book recommendations. This week, we talked to Jack Daniel, a man without a title at Tenable. How do you go from being an Peugeot auto mechanic to a leader in the technology and security community? Why is absolutism the worst trend in IT? What's a cool drink to order? Check out the whole interview for answers to those questions and more!
Read More
Each Wednesday at 12:30pm ET, the Gestalt IT Rundown looks at the IT news of the week live on YouTube. This week, Tom Hollingsworth and Rich Stroffolino discuss Tom's takeaways from Cisco Live Europe last week, Intel selling a stake in it's wearable business, and better visibility into public cloud earnings. Make sure to subscribe to our YouTube channel to catch each episode live!
Read More
Events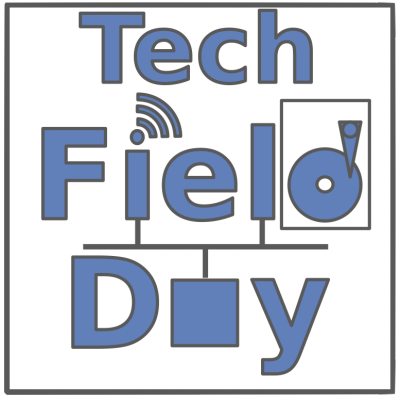 February 21-23, 2018
The Tech Field Day crew heads down to Austin for Tech Field Day 16 next month. As always, they'll have in-depth technical presentations from the biggest names in IT. Make sure to watch their video live stream to catch each presentation, or subscribe to their YouTube channel to catch all the video after the event. They'll be announcing the full presenter list soon. Follow along on Twitter using #TFD16, and the announced delegates Alastair Cooke, Andrew Mauro, Edward Haletky, Gabe Maentz, Howard Marks, James Green, John Welsh, Jon Hildebrand, Keith Townsend, Luigi Danakos, Raff Poltronieri, and Sonia Cuff
This newsletter brought to you by the team at