Here's your bi-weekly look at what's happening in Networking.
If you'd like to sign up for our newsletter and never miss an update, sign up here!
Featured Stories
Google Fiber has been a source of longing frustration since it was released in 2010. Maybe it has something to do with the fact that I pay my ISP the same amount for 15Mb down and 1Mb up that I would for Fiber's symmetrical 1Gb connection. But there are some cracks in the service's pristine facade.
Read More
---
A New Year means it's prediction time in the tech sphere. We here at Gestalt IT are no different, so we've put together what we think you'll see in the tech for the coming solar rotation. We've included prediction for tech in general, enterprise IT, and talked with people in the industry for their thoughts. At the end of the year, we'll check back in to see how we did!
Read More
---
Upcoming Events in Networking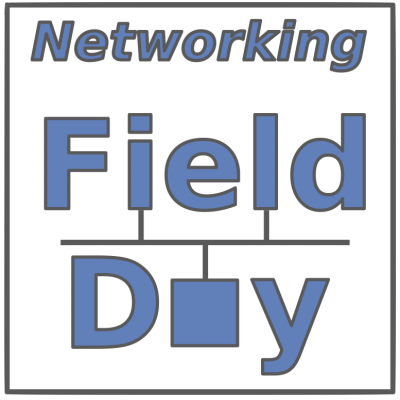 January 18-20, 2017
Networking Field Day returns to Silicon Valley early next year! Their select group of delegates will hear about the latest products and solutions from leading networking companies, and you can join in too. Networking Field Day is live streamed during the event, with videos available on Vimeo and YouTube for viewing later. Gestalt IT will be covering all the presentations, so make sure to check back for those articles.
Date: January 18-20, 2017
Presenters: Anuta Networks, Barefoot Networks, Big Switch, Juniper Networks, Kentik, Nyansa, Riverbed, Silver Peak
Delegates: Aaron Conaway, Carol Fugate, Chris Ciborowski, Chris Marget, Denise Donohue, Drew Conry-Murray, Eric Stover, Eyvonne Sharp, Greg Ferro, Jody Lemoine, Jordan Martin, Kevin Myers
---
More Articles of Interest
Apstra has a really interesting idea. What if you could design your network based on what you wanted to do with it? Instead of chaffing with the constraints of vendors and hardware, Apstra provides an abstraction layer to allow you to do this. Ethan Banks saw their presentation at Networking Field Day. He wrangled with the idea that Apstra is simply providing configuration management. They are providing a solution that takes a look at the network as a whole, something network engineers rarely can do. Instead, you state what you want to do with the network, and the Apstra Operating System tells you how to make that happens. It then knows the intent of the network, and is able to heal and remediate to keep that intent in place. Ethan thinks they're entering into a crowded market, but that kind of model could really allow them to stand out.
Read More
Think about all the times you've been working on an application and things start slowing down. What's the first thing you think of? If it's a standalone app, it's probably some kind of processing lag or memory issues. But if that app connects to any other thing, whether it be a local network or a remote network via the Internet, the first culprit is the connection between systems.
Read More
Community Reads
ThousandEyes – Mean Time to Innocence – by Justin Cohen
Walk on the Client-Side with NetBeez – by Rich Stroffolino
Raspberry Pi – Useful Network Utility + DNS Blocker – by Nicholas Farmer
---
Want to stay up to date on all the latest Enterprise IT news?
This week's Networking News
brought to you by the team at