I like my pizza like I like my object storage: cheap and deep
Here's your weekly look at what's happening in enterprise IT.
If you'd like to sign up for our newsletter and never miss an update, sign up here!
Be sure to subscribe to our YouTube channel for unboxings, podcasts, and news coverage!
Featured Stories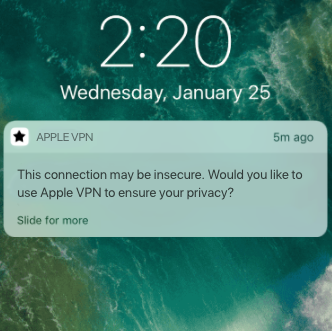 Apple is a company that's both interested in privacy as a product differentiator and expanding their revenue from services. In this editorial, Rich Stroffolino thinks there is way for Apple to offer both with the same offering: a VPN. Rich outlines why this makes sense, how it might work, and wonders if Apple could push the idea of a VPN to general consumers.
Read More
The Gestalt IT Rundown reviews the IT news of the week and broadcasts live each Wednesday at 12:30pm ET. This week Rich Stroffolino and Tom Hollingsworth discuss exploits against Drupal and Panera, Microsoft reorganizing Windows, and Cloudflare's DNS. Remember to follow us on Facebook and YouTube to catch new episodes each week!
Read More
Last week INFINIDAT announced some major milestones to expand their product portfolio. Max Mortillaro takes a look at one of the new products, InfiniSync, this week, which claims to offer zero RPO over any distance?.How does it deliver that? A combination of exhaustive connectivity and robust engineering. Max outlines why this is a compromise free way to ensure no data loss during disaster recovery.
Events
June 27-29, 2018
The Tech Field Day crew makes their annual sojourn out to the East Coast for Storage Field Day 16 in Boston. They'll have their usual live stream going for all the presentations, or subscribe to their YouTube channel to catch all the video after the event. Even though the event is a little far off in mid-Summer, two presenters are already announced, INFINIDAT and StorONE. If you're not familiar with either, be sure to check out our prior coverage of both companies on Gestalt IT. Both are extremely innovate storage companies, can't wait to see what they have on tap for the event!
This newsletter brought to you by the team at