HPE: What Did We See? TFDx Post-Attendance Thoughts
If you watched the Tech Field Day Exclusive videos with HPE Storage, you might walk away thinking that InfoSight was the belle of the ball.  One of the HPE presenters dubbed InfoSight "close to clairvoyance", and Calvin Zito (@calvinzito) named it the secret sauce for Primera, HPE's new 100% available NVMe-ready storage platform.
My HPE pre-attendance post didn't mention InfoSight and now I have an entire post devoted it.  Let's delve into how InfoSight won me over.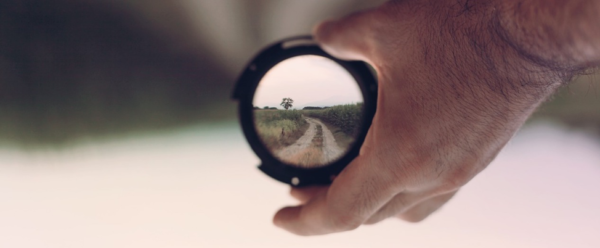 About InfoSight
InfoSight wasn't always a part HPE but came along with its Nimble Storage acquisition.  InfoSight, the predictive analytics platform, takes telemetry data from your HPE storage arrays, HPE compute that supports iLO 4 and iLO 5, and your virtual infrastructure sends it to a centralized location where AI/ML algorithms transform into something actionable. This platform strives to be self-managing, self-healing, and self-optimizing in autonomous and context-aware kind of way. InfoSight is a key piece of HPE's intelligent data platform.
Why Now?
As organizations start focusing more on business outcomes and less on technology speeds and feeds, more and more applications and data are moving to cloud operating models and subscription-based consumptions models. In addition, the explosion of data, the cost of storing the data, and the rise of AI/ML tools lead organizations to search for ways to gain additional value from their data. All of these paradigm shifts in the operation model create a need for agility, resilience, and balanced resource managed ushers in a new era that is driven by AI and ML.
HPE referred to this as the Intelligence era. What other eras did they reference?
Flash era: speed, simplicity, efficiency
Cloud era: Agility, as-a-service,
Intelligence era: AI-driven experience
Update Cadence + Software Reliability
While I consider myself pretty open-minded, I judge companies pretty ruthlessly when they say that they have a six-month cadence for releases. More frequent updates are better, right?  IMO, the answer is a definite yes.
If you are deploying more often, it allows you to patch the inevitable security vulnerabilities regularly. Also, one could presume that you have faith in the stability of your code. No company would release code on a bi-weekly basis if the process was painful and things were broken.
InfoSight's release cadence is a totally respectable two weeks. It's the kind of schedule that gives me faith in their code. HPE's InfoSight Team is about 100 SMEs and data scientists that work on the central platform and also the other modules. In the past year, InfoSight moved from batch processing telemetry data with Hadoop to streaming with a smack stack.
What's New at Tech Field Day Exclusive at the Nth Generation Symposium
Some of the InfoSight-centric announcements from the event focusing on bringing this predictive platform to more of HPE's portfolio. For instance, HPE's SimpliVity (purposed for ROBO) gets InfoSight. Supported features in Phase 1 include Visibility, Predictive Analytics, VM Resource Utilization, and Wellness.
Also, HPE Storage's newest offering Primera gets InfoSight.  Supported features include Topology insights, Performance insights, and Workload.
Summary Thoughts
Having never seen HPE or Nimble Storage present at a Field Day presentation, the simplicity of their messaging impressed me. Each presentation shared similar themes in a way that led me to believe that each solution operates off of a cohesive portfolio vision. Antonio Neri's 2022 HPE everything-as-a-service has influenced decisions in a way that doesn't feel like brand lip-service, but steps toward that goal.
It's easy to see how InfoSight is a key part of HPE's value proposition. While most of the major storage vendors have a predictive analytics platform, there is something unique about being able to own the entire infrastructure stack. I look forward to watching InfoSight's continual evolution.