HPE Storage at Nth Symposium 2019: What I Hope to See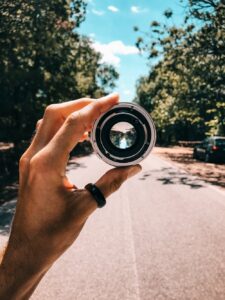 It's no secret that I've been involved in the HPE ecosystem for years. I've been employed by a reseller with strong ties to HPE for the past 5 years, have attended several HPE Discover events, and a number of Tech Field Day events as well. Also, I've spent many an hour in technical briefings and training on a variety of key products. I've written about 3Par, Nimble, and Simplivity (from even before the HPE acquisitions).
I've been trained up on Synergy, and even "The Machine" over the past years. I've referenced how I felt that HPE has created a far more cohesive, less fragmented organization. It was that coherence of vision that impressed me. HPE had become a focused organization relying on a strategic vision that had been lacking in direction.
Subsequently, they made acquisitions and have continued to do so, not to wipe out competition, but to better their stance in achieving technological goals for their customers. The more they could prove this intelligent design goal to their userbase, the more they could direct the conversation and display the vision their customers truly hoped to achieve. I truly find the direction to be compelling and have felt great about recommending the technology to my customers.
Once again this year, HPE is holding a technology summit to show the continued movement and grand design as it stands today. In previous years, deep briefings in InfoSight, Synergy, Nimble, and 3Par, and OneView have been part of the conversation. In the past, I've even had an opportunity to walk the R&D labs for future generations of x86 Server (Think Gen10 and Gen11). I've learned so much at these events. I am confident this one will be no exception.
For example, what is the future of Synergy? Have any key developments been embedded in the system? How will the acquisition of Cray Supercomputing add to the mix? This particular acquisition shows promise for the future of heavy metal within the compute platform. I find it intriguing to see how the most iconic organizations in the history of computing will add to the future achievements of HPE. Will Cray be allowed to build the architectures they've historically brought to the world as a stand-alone, or can HPE determine some revelations that will benefit their more established X86 business? We can only wait and see.
I'm also intrigued by the growth of the Apollo series servers. These NVidia powered servers show real promise in the Machine Learning or even Artificial Intelligence worlds. I also anticipate much use of these in the IoT and powerful computations fields of traditional HPC (high powered computing) spaces, such as seismic, high transaction/high-speed trading, and biomedical engineering.
Multi-cloud was a huge buzzword at VMworld this year. I'm looking forward to seeing how/where HPE anticipates its role in the multi-cloud/on-prem/hybrid space. I had a strong belief in the Helion product line, particularly as it was a validated OpenStack design. I'd hate to see that all that great engineering talent and architectural reference be for naught. I believe there are ways in which this past development can be incorporated into the multi-cloud world. Although this is way above my knowledge and ability to predict, I surely would love to see something come of it.
The acquisition of Plexxi, a company geared to the software-defined networking space, which had been purchased in May of 2018 could prove to be a player as the incorporation of this excellent technology into HPE's product spectrum will likely play a part.
HPE is also continuing to develop data center networking technologies. In addition to the portfolio that is expanding around their 2015 acquisition of Aruba, they continue to partner with Arista at the high end. The networking world suddenly added a massive competitor's product line to that of more traditional and staid networking companies. I always liked the choice of an alternative to legacy brands, and believe that they've developed quite compelling tech that has placed it ahead of most of their competitors. What has come in the last year? I look forward to finding out. And, of course, is there an existing and powerful integration between Plexxi and Arista/Aruba?
I truly love learning and communicating the things I learn to my readers. I plan on writing about what I've found out at this conference. I hope you'll enjoy my post to come regarding the things discovered, and please feel free to engage with us in the livestream.