Data is one of the most important assets for businesses around the world today. It lives in a lot of different places – on premises, in a private cloud, in a public cloud, or in hybrid or multicloud. It is created and moved every day. A lot of this data is created as files. Storing these files in different locations while still maintaining the desired control and security can be challenging.
To mitigate that, NetApp delivers a seamless experience across on-premises and public cloud environments with NetApp BlueXP – a unified control plane that comprises multiple storage and data services delivered via a single SaaS-delivered multicloud control plane. 
With BlueXP, NetApp offers customers not only the ability to utilize Cloud Volumes ONTAP, but also services on public clouds like AWS FSx for NetApp ONTAP, Azure NetApp Files, and NetApp Cloud Volume Services for Google Cloud. BlueXP also supports a host of other data services, such as observability, governance, data mobility, tiering, backup and recovery, edge caching, and operational health monitoring. Last, but certainly not least it supports ONTAP 9.10 and beyond deployments in all public clouds in addition to on-premises deployments. But before we first dive deeper into the future, let's first look at the past.
The Present of Files
The NetApp ONTAP operating system embraces traditional, SDS, and cloud paradigms. It provides customers with the flexibility to deploy ONTAP for different workloads on architectures: on-premises on optimized AFF and FAS appliances, or in any major cloud as either a self-managed or a fully managed offering. Customers get a unified view across all data and assets, consistent policy application, and simplicity of management. Cloud Volumes is implemented as a global namespace that abstracts multiple deployments and locations regardless of distance.
Based on ONTAP, Cloud Volumes is architected to support hybrid deployments natively, whether on-premises or in the cloud. Tiering, replication, and data mobility capabilities with NetApp have always been outstanding. Topping that, it enables an amazing experience that lets organizations decide where data resides, how and when it gets tiered, and where data copies and backups used for disaster recovery should be replicated to. 
The Future of Files
All these operations can be directly executed from the BlueXP management interface without having to access each public cloud console, drastically reducing the time spent on usually tedious operations. The future of File-based storage will be greatly improved by data management solutions like BlueXP. NetApp always had strong data analytics capabilities through which data management can be done through BlueXP which has integrated dashboards with NetApp's Cloud Insights service), and through Cloud Data Sense, now referred to as classification as part as BlueXP. This provides insights around data owners, location, access frequency, and data privileges, as well as potential access vulnerabilities, with manual or automated policy-based actions. Organizations can generate compliance and audit reports such as GDPR, HIPAA, and more. Other regulatory reports also can be run in real time on all Cloud Volumes data stores.
Security is the next "future" service in which BlueXP provides advanced security measures against ransomware and suspicious user or file activities when combined with the native security features of ONTAP storage. The Ransomware Protection dashboard, available in BlueXP, monitors security and user behavior to help identify risks and threats and instruct how to improve an organization's security posture and remediate attacks.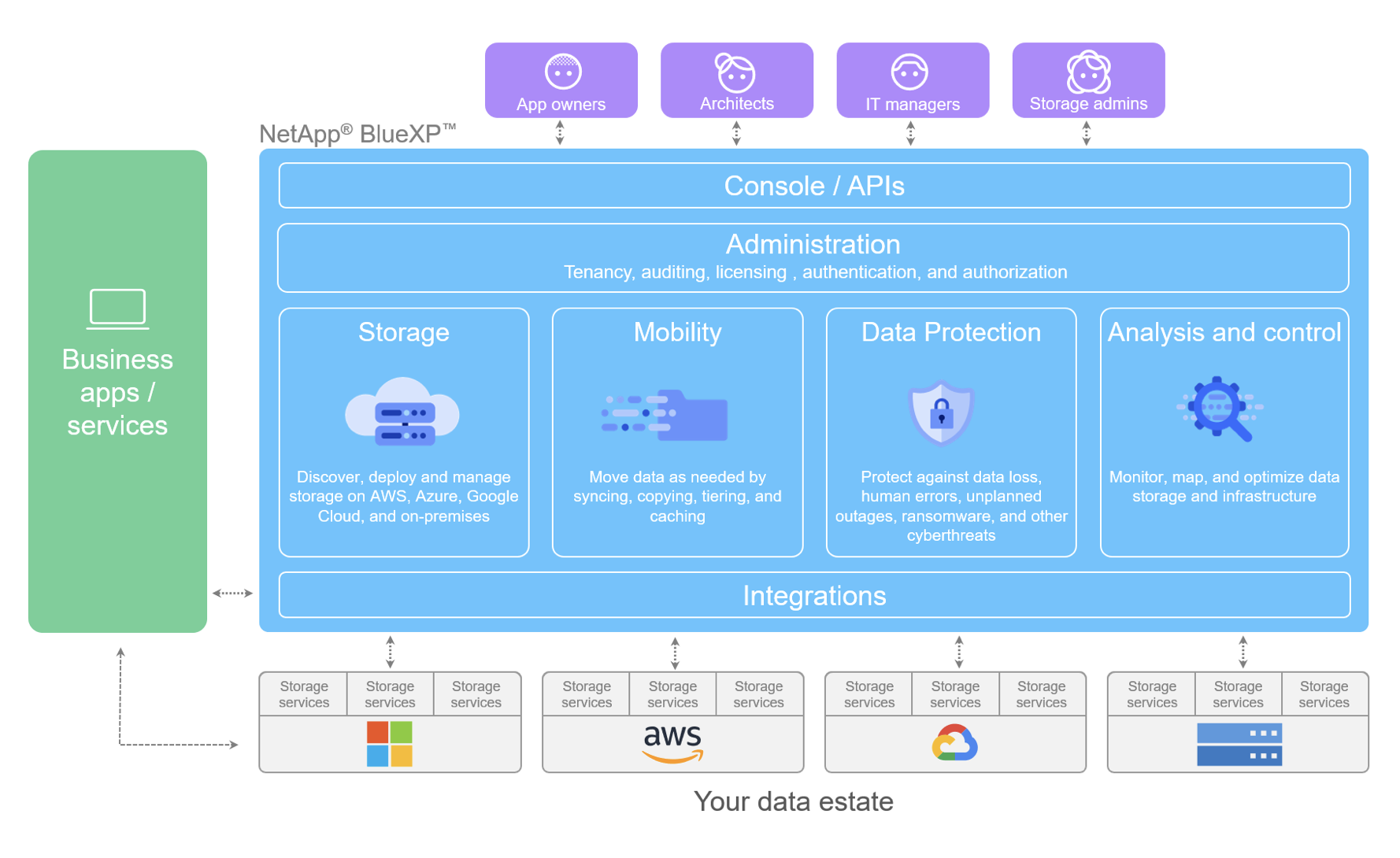 Conclusion
NetApp keeps innovating and bringing services to organizations that help managing the ever-growing data. The future of File storage has been in NetApp's DNA for decades and copying this into the "cloud" solutions means that file storage is, and will continue to be a very flexible, secure, and capable solution for organizations of all sizes.
For more on this topic, take a look at the Take Charge of your Multicloud Environment with NetApp event on the Tech Field Day website, where you'll find more videos on this.