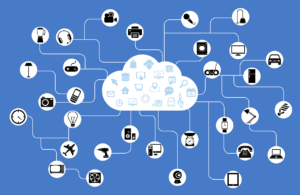 VMware Cloud Foundation (VCF) is undoubtedly on its way to become the enterprise's preferred way to deploy hybrid clouds. It was initially announced as being built on a full stack hyperconverged infrastructure (HCI) technology, but is HCI the only way to consume VCF? More importantly, is HCI the ideal infrastructure type to support an enterprise hybrid cloud?
HCI – A Solution with Its Own Challenges
HCI offers drastically reduced deployment times, simplified management interfaces, and a smooth infrastructure management experience.
The downside to HCI, however, was what was initially sold as an advantage: scalability. As HCI became mainstream, organizations would find imbalances in their deployments where they would either be constrained on the compute side or on the storage side – a consequence of most HCI architectures' linear scalability model.
Moreover, HCI solutions require data replication across nodes to protect against data loss or corruption: a portion of each HCI node's capacity must be reserved for data protection requirements, leading to capacity inefficiencies.
Because of its ease of deployment, organizations tend to build HCI clusters dedicated to specific projects or workload types, thus creating infrastructure silos. Compute and storage resources have a hard boundary at the cluster level, making it impossible to share excess capacity with other workloads or to automatically rebalance storage across clusters.
Cloud Dynamics Require Flexibility and Elasticity
While HCI undoubtedly has its advantages, it lacks flexibility and elasticity, two fundamental tenets for cloud infrastructures. An ideal platform would allow components to scale independently, adding storage or compute as needed. It should also eliminate friction points, such as infrastructure silos, and focus on the efficient usage of resources.
Using a shared storage platform has several advantages. First comes data efficiency: the burden of data replication across nodes, increased at scale, makes HCI a very inefficient platform in terms of capacity usage. Data reduction mechanisms are also greatly improved since deduplication is no longer bound to an infrastructure silo, but now happens globally, across the entire infrastructure domain.
Compute efficiency shouldn't be forgotten either: HCI infrastructures require CPU resources to execute data services, and the use of a storage array frees up significant space.
FlashStack – Built For The Cloud Era
FlashStack is a disaggregated architecture designed by Pure Storage and Cisco which meets flexibility and elasticity requirements. It builds on Cisco UCS for compute, Cisco networking/fabrics, and Pure Storage FlashArray for storage.
It can support a broad range of workloads and yet does not suffer from HCI shortcomings. VCF domains (clusters) can be carved out of compute nodes while using back-end storage that is common to the entire infrastructure.
FlashStack natively supports VCF because the VCF management domain (which requires vSAN) can be created on UCS nodes, and workload domains are provided with NFS storage from the FlashArray (NFS is supported by VCF).
FlashStack comes with automated hardware configuration for compute, network, and storage. A stateless approach for compute and storage drastically reduces maintenance while providing consistent and repeatable deployments.
The Pure Touch
What makes FlashStack remarkable is Pure Storage's added value, notably Pure1 VM Analytics. Virtual Machine issues can be identified in minutes with end-to-end visibility across the entire infrastructure stack, showing the full performance path of the VM.
FlashArray provides fabric flexibility: datastores can be provisioned at workload creation on vSAN, but also on NFS, and even VMFS over the Fiber Channel. Supplemental storage can be imported after a VCF workload domain has been created via vVols, iSCSI, and NVMe-oF, providing customers assurance that the platform is ready for next-gen storage technologies.
Conclusion
With FlashStack, organizations can build a true on-premises cloud experience based on VMware Cloud Foundation which is not bound by the shortcomings of HCI.
They can save up to 25% less compute by eliminating the HCI compute usage footprint and offloading data services to FlashArray, 75% less storage thanks to industry-leading data reduction mechanisms, and up to 50% less rack space and 30% less power due to the reduced hardware footprint and increased storage efficiency.
FlashStack provides an enterprise-class experience with 6-nines availability, deep integrations with VCF (including persistent storage orchestration for containers), automated data placement, and supports best-in-class VMware technologies, such as VVols and VAAI, promising customers the very best storage performance on VMware platforms.
Learn more about Pure Storage, FlashStack and VMware Cloud Foundation: