Pure Storage began as a provider of popular midrange all-flash storage arrays, expanded into unstructured data, and is now boldly venturing outside the traditional storage market. This is the challenge and the opportunity for the company, and one that was obvious during their Pure Accelerate techfest22 event in Los Angeles. From the FlashBlade//S to Portworx Data Services, Accelerate showed Pure looking to new markets while still focused on their traditional buyers.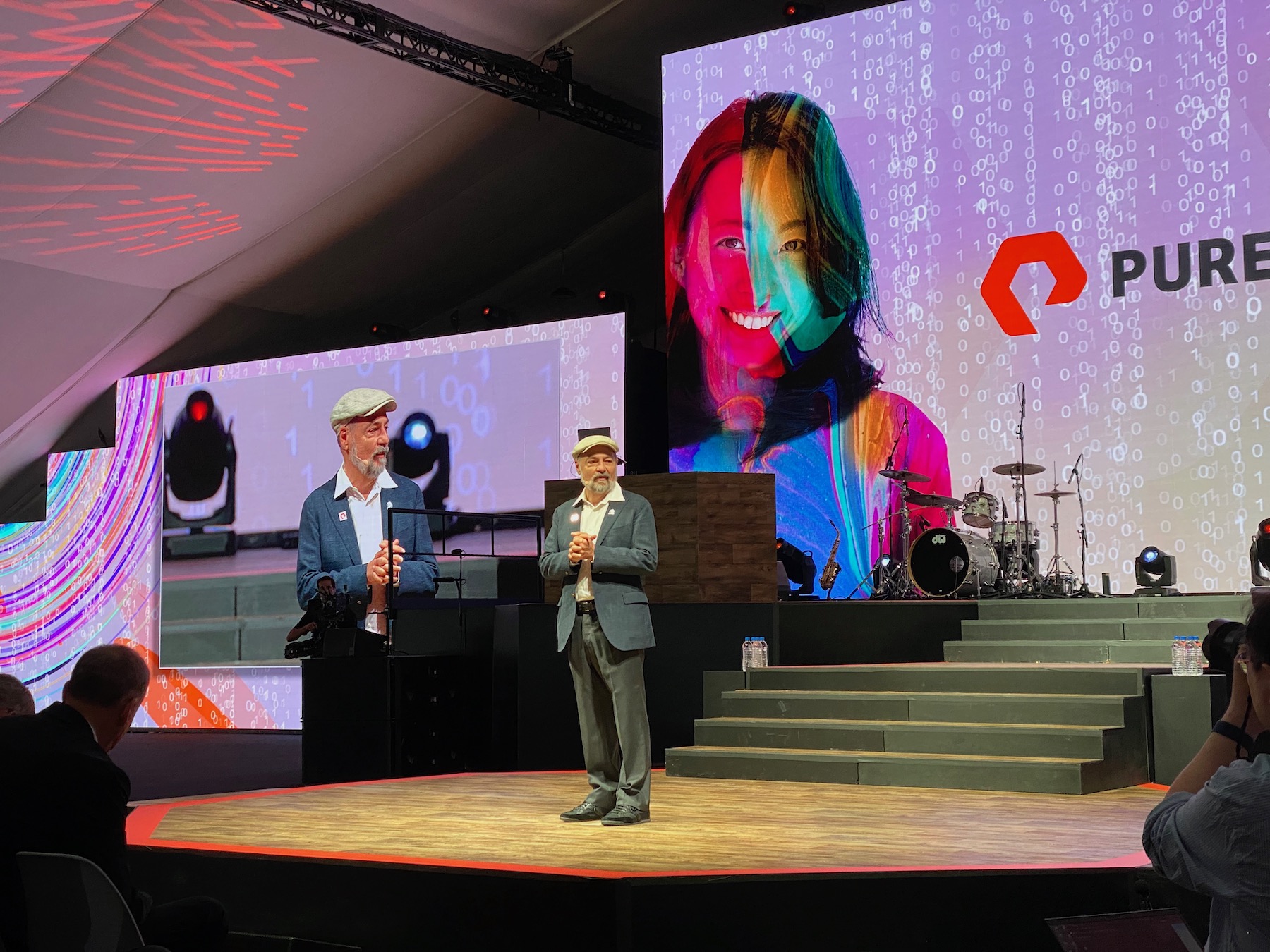 It's a Fresh New FlashBlade
The highest-profile announcement at Pure Accelerate 2022 was the new FlashBlade//S, which packs new processor and storage modules into a bigger chassis. But FlashBlade//S is not just a product update: These changes transform the product, expand the market, and set the stage for the next decade of growth.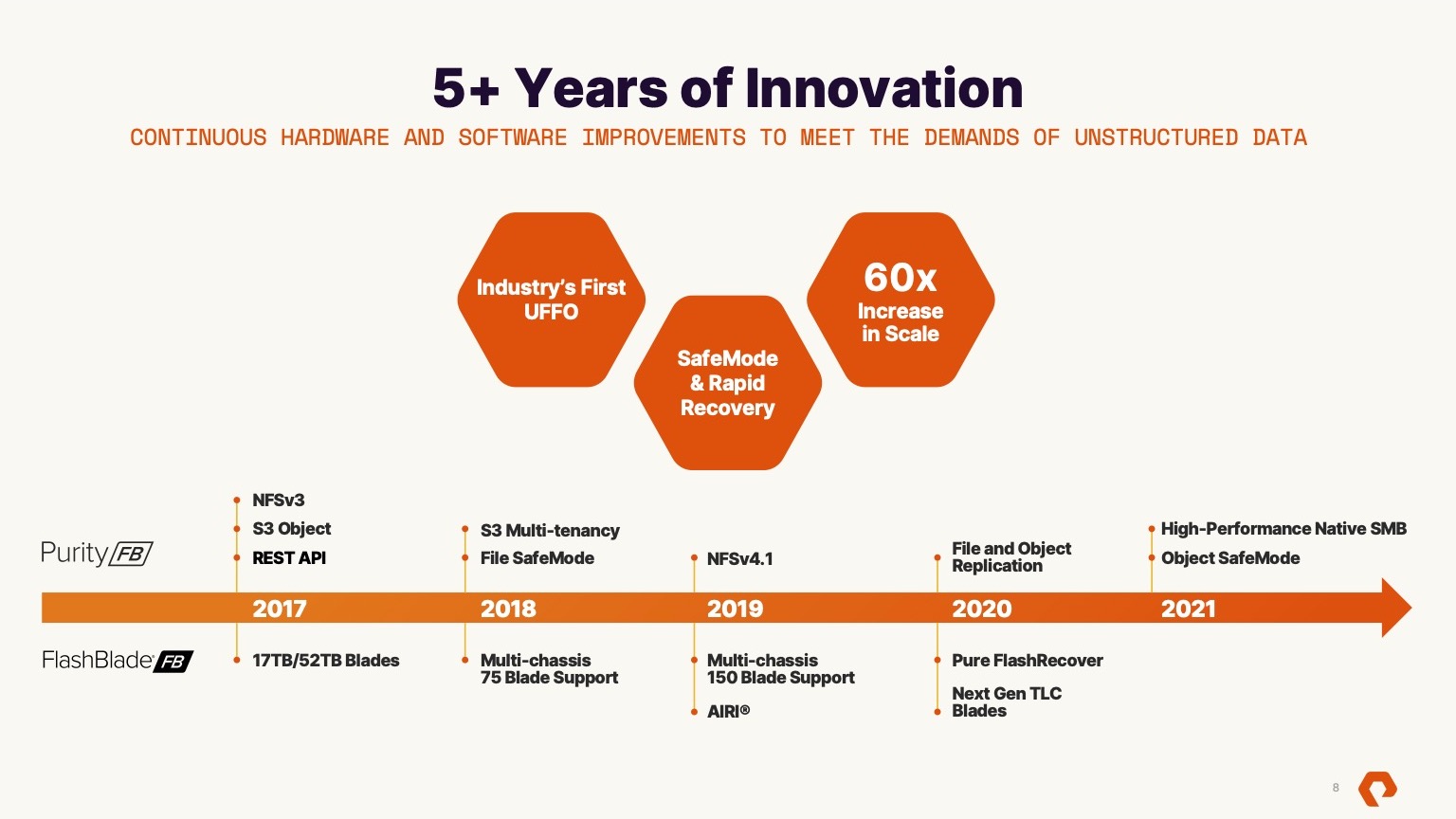 The FlashBlade//S chassis is all new, starting with the 5RU tall chassis. Everything is expanded compared to the original 4RU chassis apart from the reduction of blade capacity from 15 to 10. This includes more power, better cooling, and 100 gigabit Ethernet networking, making it future-ready even though not all this is needed (or even used) at this point. In fact, the back end can support 400 GbE!
The reduction in the number of supported blades per chassis reflects the new nature of the blades. Whereas the original FlashBlades integrated CPU, FPGA, memory, and flash, each new blade supports four pluggable DirectFlash Modules. This architecture, which Pure calls "disaggregated," enables greater flexibility in terms of supported configurations and future expansion. Users can match CPU power and flash capacity to their needs and don't need to toss the entire blade when repairing or upgrading a system. These new DFMs can be shared with the FlashArray, albeit with a different firmware "personality," making support and upgrades easier. Interestingly, these new blades use socketed Ice Lake processors, moving away from both FPGA and soldered Xeon-D.
Read Chris Evans' excellent overview of FlashBlade//S for more details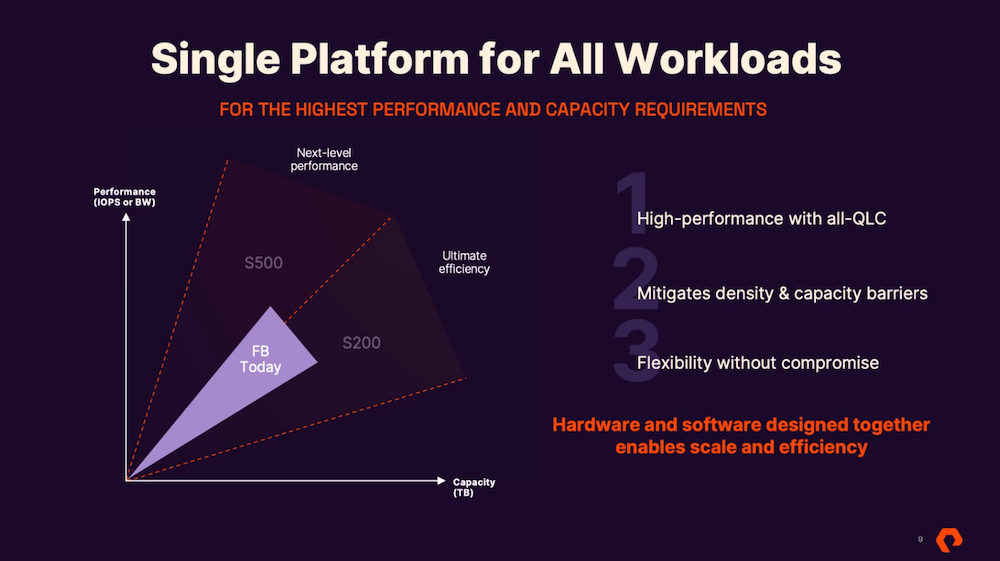 As mentioned, the FlashBlade//S is more significant than a simple spec bump. Since Pure's "Evergreen" approach gives customers a "Ship of Theseus" that can be upgraded without migration or disruption, FlashBlade//S gives Theseus a brand new ship that will last a decade and do more today. The original FlashBlade was limited to a narrow band of use cases due to the tight coupling of CPU and flash capacity, but the new model expands the market dramatically. FlashBlade//S installs can be smaller or much larger than FlashBlade, and expansion is much more granular. Pure representatives tell me that a single 5RU FlashBlade//S chassis provides enough capacity and performance for the majority of their customers, both now and in the near future. And the scale-out architecture allows seamless growth to petabyte scale.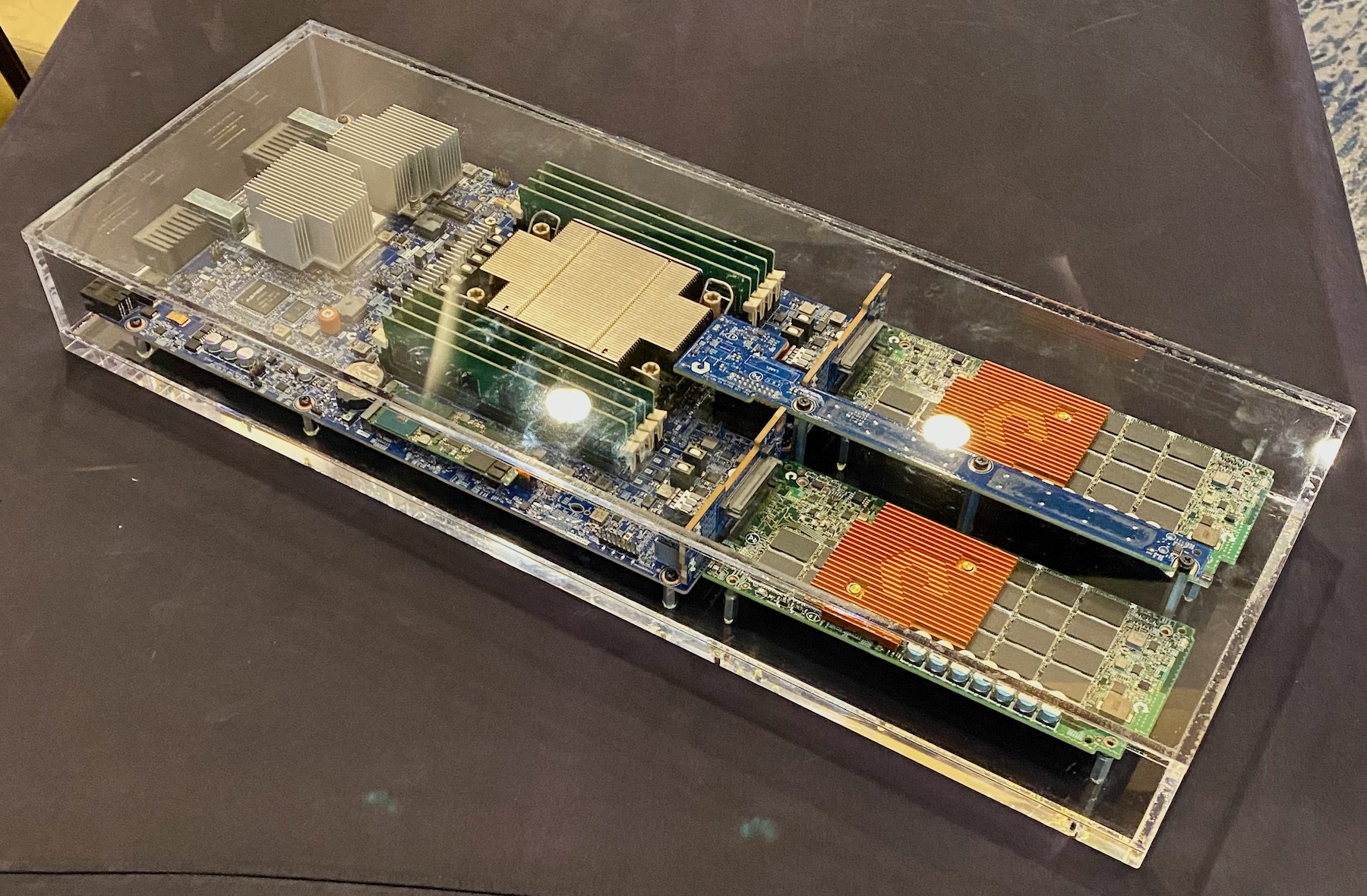 Portworx Data Services Opens a New Market
Portworx Data Services (PDS) might sound like a new feature for Pure's Kubernetes storage integration technology, but it's potentially much more significant. One reason Pure's FlashArray was so popular was the ease of installation and simple management. Companies didn't necessarily need a storage administrator, freeing up staff to focus higher in the application stack. Pure's Portworx team saw the same opportunity in the proliferation of specialized modern databases, and PDS makes delivery and management of these as easy as a storage protocol.
Portworx Data Services was introduced in September 2021 but general availability came at Accelerate 2022. Where FlashBlade//S and FlashArray//XL expand Pure's access within traditional storage industry verticals, PDS potentially opens a new market for the company. PDS allows IT to support Kafka, MongoDB, or Redis just like NFS, SMB, or iSCSI. Rather than treat these modern databases as part of the IT application developer domain, PDS can be delivered as a service by an IT operations team. If this catches on, one can imagine a new market for utility-grade data services within IT. This might seem far-fetched, but file servers and data protection were also once delivered as specialized applications before becoming part of the general storage domain.
Although Pure would love to see customers deploy Portworx Data Services on FlashArray, it is usable on any hardware or in the cloud. And though these databases are generally deployed on so-called "modern" containerized applications, PDS doesn't require Kubernetes or even containers. Since MySQL and Postgres are supported, it can be used for "traditional" data center applications as well. Although developed on Portworx technology, perhaps this offering should have been called Pure Data Services (or even Pure Database-as-a-Service) since it has a much broader use case than its Kubernetes-focused namesake.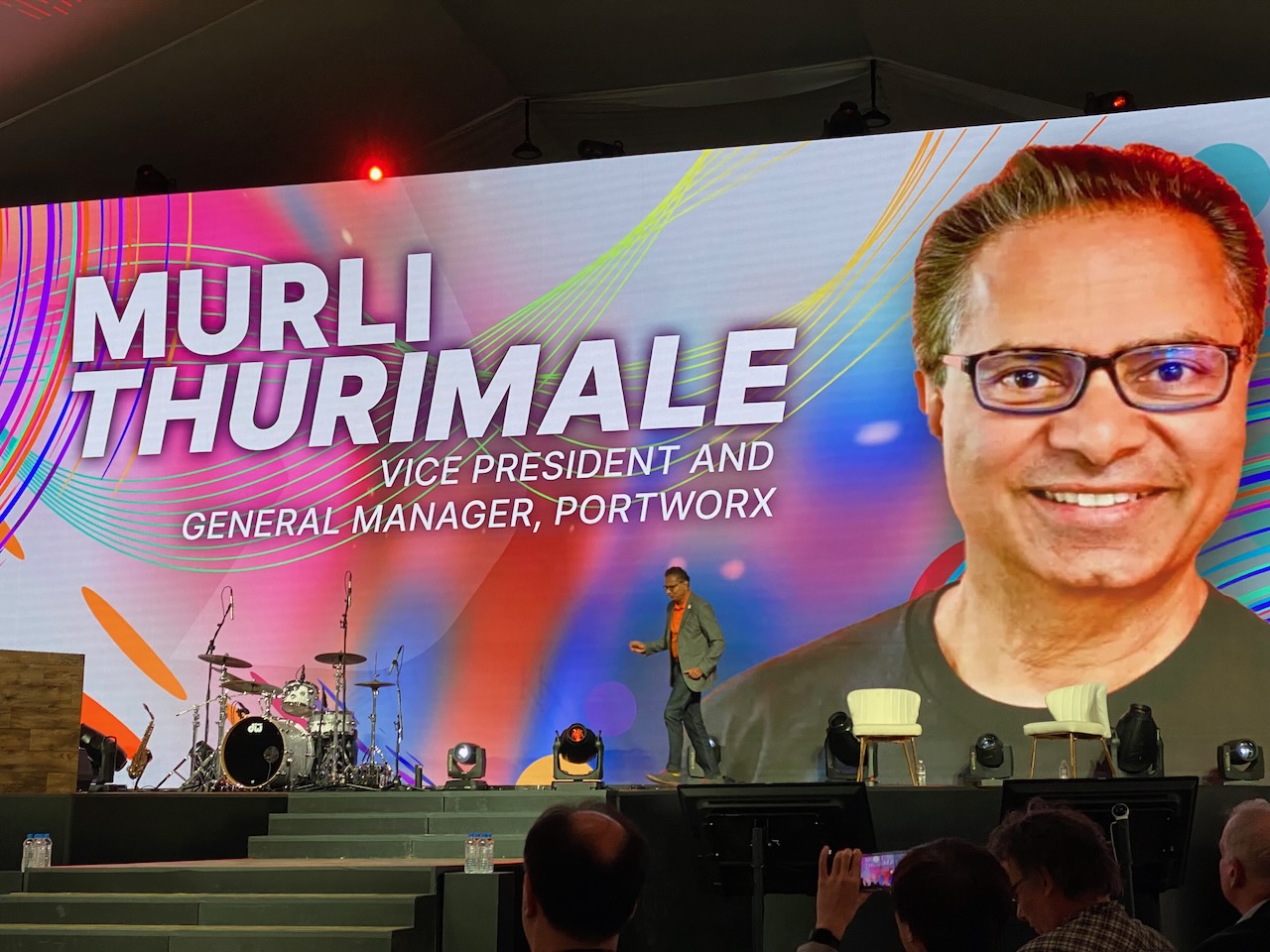 Scaling Up and Scaling Out
The signature difference between FlashArray and FlashBlade is that the former is a scale-up solution while the latter is scale-out. The same concept applies to Pure Storage itself. Pure scaled up within the SAN market with FlashArray before scaling out into the unstructured data market with FlashBlade. Now they're scaling up there too, taking share from the incumbents in both markets. But there are other markets for Pure to enter, and database-as-a-service is an exciting new idea.
The storage industry is divided between systems companies like Dell and HPE and storage specialists like NetApp, Pure, and VAST. If the specialists are to remain relevant, they need products that do more than simply store data, and each is staking out new markets. Despite the stigma, storing is definitely not boring!