Nebulon's on-prem, server-based, enterprise shared, and local cloud-defined storage is a new way of deploying cloud, which doesn't involve multiple companies. It is designed to consume no server resources and is defined and managed through the cloud. Powered by the Nebulon cloud, Nebulon ON –  a PCIe card that is already part of a clustered application server – all of this defined and managed through the cloud.
Nebulon ON, one of the building block elements of the solution, is a cloud-enabled AI-assisted secured control plane. It controls the server's processing unit. It is a PCI-based part that sits inside the server, and users take the servers and group them into application servers such as a VMware cluster or OracleRAC.
Nebulon debuted its cloud-defined storage at Storage Field Day. Catch more of its presentation here.
Why Cloud-Defined Storage?
Nebulon believes that the simplification of storage, in particular, cloud storage is key to success in the market place. Many current storage infrastructures are complex, expensive, and labor-intensive. Most companies are now looking for self-service, easy-to-use options that enhance their storage infrastructures.  
Nebulon's cloud-defined storage is designed for infrastructure managers or the application owners with tens, hundreds, or even thousands of servers they are trying to manage with the resources they have. These ideal customers have low latency, mission-critical workloads that need to stay on-prem for various reasons; service-level, cost, or governance reasons, for example. Ideally, these customers have looked into software-defined storage or cloud infrastructures but have figured out the service-level or other workload restrictions force continued use of external storage arrays. 
Nebulon's cloud-defined storage is particularly apt for companies that have multiple sites, or edge locations that have been affected by M&A. Nebulon's cloud-based control plane is designed to solve many of the operational overhead issues that come with a very distributed enterprise. 
Ideal Customers
There are two groups of customers for cloud-defined storage; firstly, cloud service providers. These providers create services for their customers based on their infrastructure. They are often looking for ways to deliver services more cost-effectively and increase their value to customers. A cloud service provider sometimes delivers equipment to its customer on-prem, so it is a mix of service provider cloud and customer on-prem.
Nebulon's cloud-defined storage is designed to allow cloud providers to stretch orchestration onto the customer's private cloud and orchestrate those assets as if they are orchestrating their own cloud assets. This model is designed to give the customer great value no matter where their infrastructure is deployed. 
The other customer example is mid to large enterprises. The current economic climate has created many belt-tightenings; organizations are under pressure to reduce costs. The external storage array-based storage infrastructure cost is currently very high; the operational burden is equally high. Nebulon's cloud-defined storage solution can potentially reduce storage infrastructure costs by up to half and offload operational overhead. Nebulon claims that it can deliver 4x productivity to operations staff.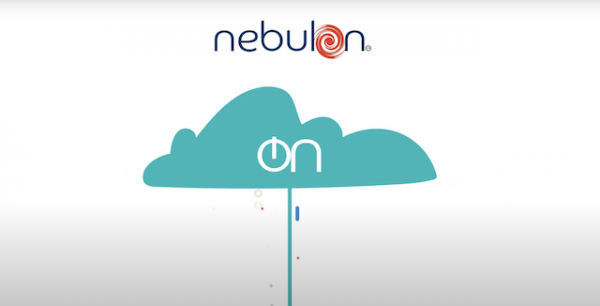 A New Deployment Approach
Nebulon's cloud defined storage is already deployed on servers, and the customer only has to work with the server vendor for SLAs, support, and purchasing. Currently, Nebulon's partners are HPE and Supermicro. The cloud-based subscription is a server option that comes with the server from a server vendor. Pricing, commercial interaction, fulfillment, and support agreements are directly from the server vendor. Nebulon is there with its server vendor partners for help. The entire customer relationship is with the strategic server vendor. 
Our View
The deployment model Nebulon is utilizing is important, particularly during COVID when many companies find it a challenge to bring in new vendors. This, plus the simplification of deployment and maintenance, is a trend across today's enterprise tech market that reduces cost in terms of both dollars and human capital.