Our next Edge Field Day event is fast approaching, streaming live October 4th and 5th on LinkedIn and the Tech Field Day website with presentations from StorMagic and HPE, NodeWeaver, Solidigm, and Delegate Roundtable Discussions. Here's a quick overview of what to look forward to.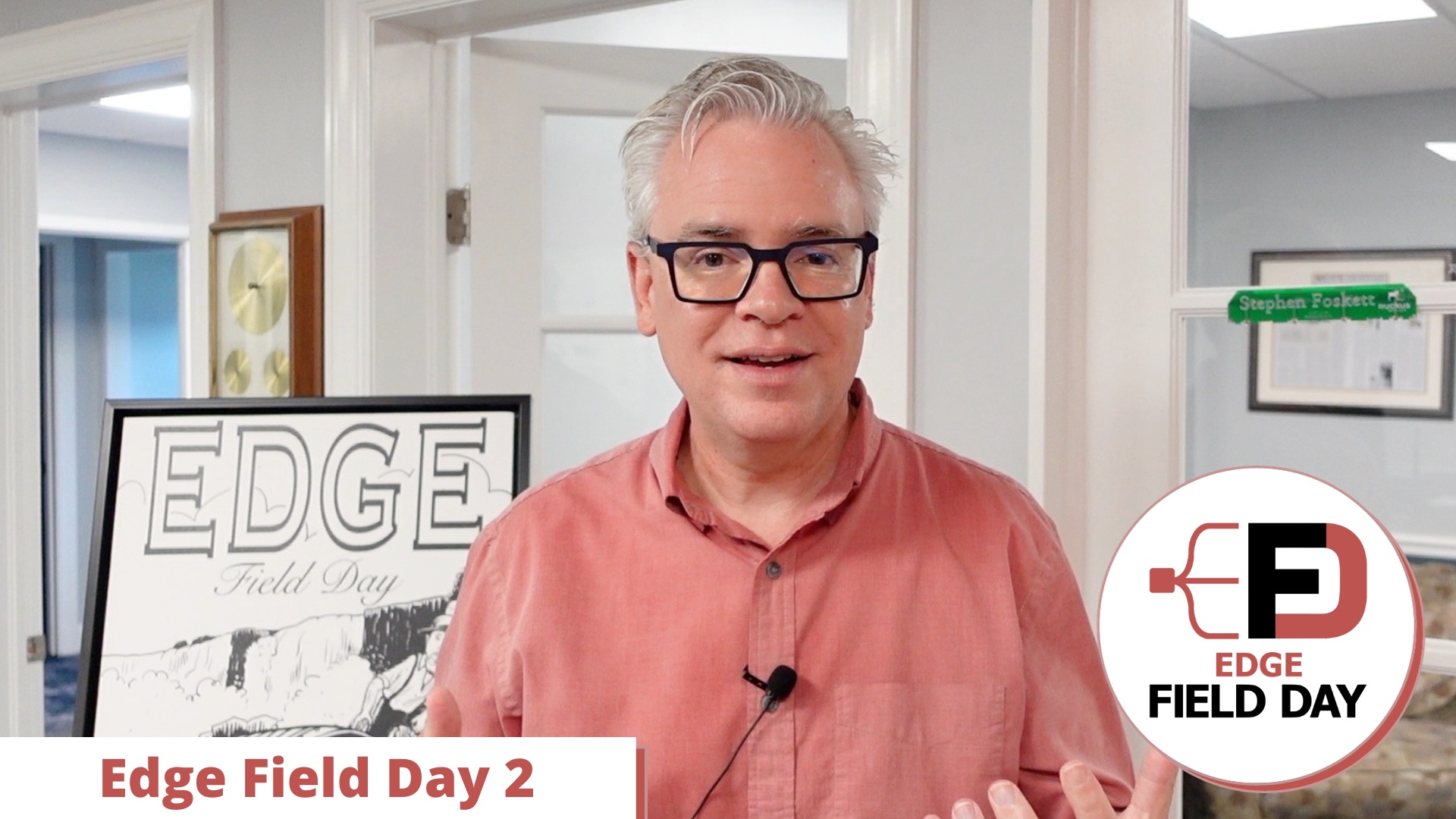 Event Schedule
The event is broadcast live on the Tech Field Day website and LinkedIn starting at 9am Pacific Time on Wednesday and 8A.M Pacific time on Thursday with more presentations throughout the day. Edge Field Day begins with a Delegate Roundtable discussion at 9am on Wednesday. We'll get a chance to hear what the delegates have to say about the latest advances in Edge Computing. Afterwards, we'll hear from Solidigm at 10:30. Solidigm is going to talk about the need for high density storage at the edge including a deep dive on SSDs and a technical look at an AI inferencing use case at the edge with our partners at Storage Review. We'll also be planning a series of Ignite Talks on Wednesday at 2 with short presentations from our Edge Field Day delegates. Off camera we'll be recording a bonus episode of our Utilizing Edge podcast as well as an episode of our On-Premise IT podcast, so watch for those in your favorite podcast application.
Thursday we'll start things off with StorMagic at 8am. StorMagic is partnering with HPE in this presentation and they're bringing low-cost, high availability to the edge, enabling enterprise class computing and making it stupidly simple and cheap to build truly reliable systems. Next we'll hear from NodeWeaver at 10:30. NodeWeaver offers a seamless all-in-one Edge-Cloud solution with automated management combining storage, networking, and virtualization for scalable and efficient IT operations. They will be even demonstrating their zero touch provisioning capability in a live interactive demo with our delegates.
Learn More and Follow the Event
All of our sessions are broadcast live on the Tech Field Day website as well as LinkedIn and recorded and shared on the Tech Field Day YouTube channel as well. We welcome participation on LinkedIn on X/Twitter or on Mastodon using EFD2. You can learn more about the event and our panel of independent technical influencers by visiting the Tech Field Day website. Each of them has their own blog, podcast, or social media platform where they share their thoughts on enterprise technology from servers to storage to networking and beyond and from the cloud all the way to the edge. Thanks for joining us for Edge Field Day live October 4th and 5th on our social media channels. While you're on YouTube, please subscribe to our channel for more great Field Day content and please follow us on LinkedIn, X/Twitter, or Mastodon for more information.