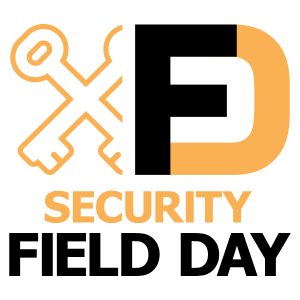 This year has shown that we need to be even more vigilant when it comes to the way we secure our data and our users. The threats have been coming hard and fast and each week brings a new wrinkle in the discussion that we need to be aware of. What better way to stay on top of all the advances than with a special event dedicated to enterprise security?
We're happy to bring you the latest installment of Security Field Day this October 20-22, 2021! You're going to want to tune in for every presentation:
Security Field Day Presentation Lineup
We start off Wednesday, October 20 with a special discussion panel. We're going to be dissecting a favorite security topic or two, including DNS security and NetSecOps. The delegates will be discussing their perspectives and we'll be joined by Alex Chauvin-Hameau from EfficientIP. He was a great participant in our earlier panel discussion this year and we can't wait to get his perspective on this important topics. Next we're moving into the enterprise with our friends from Juniper Networks. They have a great solution that encompasses both cloud and enterprise security needs and they'll be discussing it in more depth for the viewers. Wednesday wraps up with a look at what Cisco has been working on in the realm of security. You've no doubt heard about SecureX but you definitely want to be watching to hear what's new.
Thursday kicks off with a presentation from our friends at Intel. If your wondering what a chip maker has to say about security you should mark your calendars because Intel and their partners are going to open your eyes about how they can help prevent some very sophisticated attacks. Afterwards we get to see a new presenter for our lineup in Betacom. The first-time presenter is very focused on the 5G space and they have a lot they want to share with an eager audience to help you figure out what you can do to keep your mobile users safe and sound. Lastly we'll get another new presenter to our event, Swimlane. This presentation is going to SOAR to the stratosphere and we can't wait to see what their team is going to share with our delegates.
Friday has one presenting company but is packed full of great content! Versa Networks has so much they want to share that they're going to be presenting for two full sessions! That's four hours of content talking about SD-WAN, SASE, Cloud, and more. You're going to find a lot of information during this morning so don't miss it!
Tune In Live!
The event runs from 8:00am Pacific Time on Wednesday through 12:30pm PT on Friday. You can get the full event schedule for each presentation on the Security Field Day event page. You'll also be able to find the live stream of the video presentations there as well as on the Tech Field Day LinkedIn page. If you're not able to tune in to see the presentations live you can always catch them later on our Tech Field Day YouTube channel. We'll also be discussing the presentations on Twitter using the hashtag #XFD6. Make sure you follow along so you can ask your questions live and get the answers from our delegates! We hope to see you there!