Now that a majority of today's organizations have adopted cloud-based resources and infrastructure as key parts of their operations, the time has come to optimize them. A critical part of optimizing any cloud-based operations is having the right idea of what resources are being used and when. Through Spot Ocean, part of Spot by NetApp, IT practitioners can evaluate their containers and microservices in Kubernetes to maximize output while minimizing costs. NetApp details these capabilities specifically in their session at March's Cloud Field Day event.
Making the Most of Cloud Apps and Infrastructure
Given the prevalence of cloud-based resources in the modern IT landscape, the question many IT practitioners are asking now is not what resources should we be using, but instead, how can we make the most of the resources at play in our organization? The answer to that question is CloudOps.
CloudOps combines techniques from DevOps, FinOps, and traditional IT operations. The resulting culmination formalizes best practices for a functioning, continuous, and successful operation that relies on cloud-based data, applications, and processes.
From the IT department's perspective, there are, of course, many facets involved when charting a CloudOps charter. Some of the most critical of these, however, are cloud-based apps and infrastructure. By optimizing the use and, subsequently, cost of cloud-based work resources, IT departments will notice upticks in performance while also keeping their budget sound.
Putting CloudOps Practices In Place
When it comes to applying CloudOps principles to cloud infrastructure including Kubernetes, visibility is key to proper management and making informed decisions. This need for visibility is one of the driving reasons behind the NetApp acquisition of Spot midway through 2020.
Spot's Application Driven Infrastructure, combined with the breadth of NetApp's cloud data services platform, provides companies with an at-a-glance view into the inner workings of their cloud usage. With the addition, Spot by NetApp inserts another portion to the continuous integration/development cycle: continuous optimization.
Through Spot by NetApp and its continuous optimization offering, IT departments gain visibility into how they use cloud resources, allowing them to then scale their spending to match their needs. Here are the four wings of Spot by NetApp available today:
Cloud Analyzer: A free tool that provides complete cloud visibility
Eco: Solution for continuous cloud commitment management
Elastigroup: Automation for Cloud IaaS optimization
Ocean: Automation for containers and microservices
Although all four in concert provide the maximum benefit to an organization, let's hone in on how Spot Ocean can be used for Kubernetes deployments.
Using Spot by NetApp to Optimize Kubernetes
In a recent Cloud Field Day presentation, Spot Solutions Architect, Jeremy Deshotel, gives a breakdown of how IT practitioners can use Spot by Net App, specifically its Ocean offering, to maximize their Kubernetes performance. Spot Ocean analyzes Kubernetes pods at the deployment level, making recommendations about developer resource requests. Spot Ocean identifies the absolute max resources required from CPU and memory, making right-sizing recommendations from there as to how engineers can optimize their spending.
In practice, decisions like pre-provisioning and launch specifications are made by Spot Ocean with the goal of a "nodeless" container experience. Deshotel describes the "nodeless" experience companies can achieve with Spot Ocean through the following benefits:
No underlying infrastructure management
Scaling of requests based on real-time requirements
Utility billing: Eliminate waste by paying only for what's necessary
Scaling to zero
Fast scaling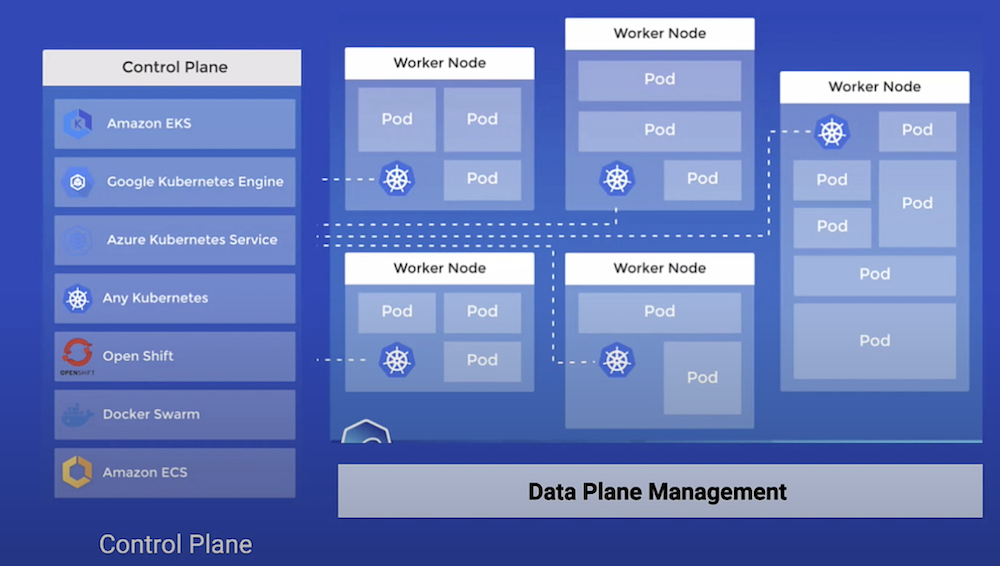 Zach's Reaction
Overpaying for cloud infrastructure and resources adds up; what may seem like pennies on the dollar at one time may result in thousands if not more in losses down the road. By implementing Spot Ocean and the rest of the Spot by NetApp suite of products, organizations can have a better idea of what's going on in their infrastructure. Armed with this information and guided by CloudOps best practices, IT departments can keep their operations running smoothly while optimizing cost and man hours.
To learn more about the implementation of Spot by NetApp and Spot Ocean, tune in to NetApp's Cloud Field Day presentation, or check out their website for more information.