Wireless networking grows hotter by the week as more technologies like 5G and WiFI 6 advance. However, powering the radios, antennas, and switches behind it all is a whole other story. Ventev is aware of this need with their complex network power supply portfolio, which they showcased at July's Mobility Field Day event.
Getting Networks the Power They Need
One of the most important yet often-underlooked aspects of networking in the enterprise is power. As organizations ramp up to 5G and WiFi 6, they need to make sure that they can adequately power their networking infrastructure to meet the high demands of these performant connections.
After all, given the criticality of these networks, they need to sustain around-the-clock uptimes, so power supplies must be strong and resilient. Understanding the cross-environment, indoor/outdoor nature of connections at a large scale, and further, how potentially challenging remote tower locations can be to service, powering it all is no small feat.
Powering Networks with Ventev
Ventev has made it their purpose to provide best-in-class network power solutions. Partnering with Cisco, Ventev provides three options for organizations looking to power their networking devices.
Standard

These solutions power most networking equipment, and come with several sub-options:
AC/DC: Ideal for basic outdoor setups
UPS (Uninterrupted Power Supply): Best for situations requiring backup energy
Solar: Provides power in harder-to-reach areas, cleaner energy
Turnkey: Fully integrated with antennas, radios, switches, etc for plug-and-play experience
Custom Engineered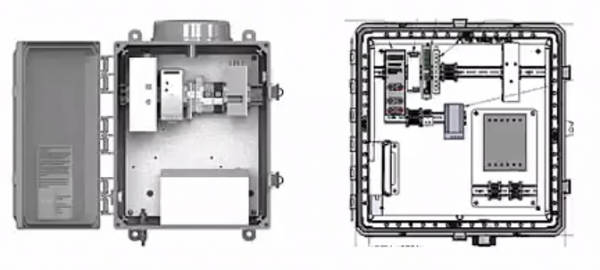 Whether intricate or rugged, if your power needs fall outside of the usual norm, Ventev's talented Product and Engineering teams incorporate all of your requirements into their design, creating a power solution that fits your situation to the T. As such, Ventev custom-engineered parts can suit nearly any scenario, including hazardous environments.
Integration
If you already have equipment that just needs to be housed, Ventev's team can do that for you, too. Their professional implementation crew consigns and installs your equipment, testing for functionality both before and after putting it in place, with provisioning available as necessary as well.
Ventev Product Specs
During their appearance in July's Mobility Field Day event, Ventev's Product Marketing Manager, Suketu Shah, showcased the product line laid out above, detailing some of the nittier, grittier aspects of their performance. I highly recommend watching the video below to get the full overview, but I'll do my best to hit the high points.
Standard
AC/DC: 90 to 264 VAC Input with up to 48VDC output. Features small UPS supply for reliability. Lightweight and economic packaging, yet hardy enough to operate outdoors in -25°C to 50°C (-13°F to 122°F).
UPS: Up to 180-580 VAC input with seamless power transfer between AC site power and battery for uninterrupted power, even in off-grid hours. Similar temp. hardiness and a 3-5 year sealed lead acid battery.
Solar: 12 and 24 VDC input with up to 5 days of autonomy at 3 amp load. Rugged NEMA-rated enclosures protect equipment from harmful conditions like high UV for many years.
Turnkey: 2 Options. 1. Cisco Design-In with 90-264 VAC in, 30 @ 54 VDC peak out per 8 PoP ports. 2. Rajant KM3 Integrated with 120 VAC or 12 VDC in, pre-wired to Rajant Breadcrumb KM3 out. Both feature option for UPS supply for reliability.
For the Custom and Integrated solutions, Shah laid out some real-world use case examples of those specific builds in action. I can't do them enough justice here, so please, watch the video above for the full overview.
Zach's Reaction
Ventev clearly knows how to deliver high-quality products for ensuring your network remains powered — even in the most complex situations. See everything Ventev has to offer by watching the video above, the rest of their Mobility Field Day presentations, or visiting their website.