In order to keep pace with the flexibility and agility of the cloud, today's IT departments need to be able to effectively roll out new Kubernetes deployments at scale. That's why Dell and VMware have integrated the VxRail and Tanzu product lines to provide easy, scalable K8s capabilities, which they showcased during this exclusive Tech Field Day event.
Keeping Up with the Pace of Kubernetes and the Cloud
As cloud nativity becomes a mainstay in today's IT organizations, Kubernetes container efficiency rises to the top of the mind for IT admins. After all, the cloud is widely known for extensibility and efficiency, so it naturally makes sense to have the containers supporting it be able to operate at the same pace and scale.
Ultimately, Kubernetes deployments are only as good as the hardware — whether on-premises or in the cloud — they're built on, followed by the methods used to stand them up. In a day and age where so many of these options are available, picking the one that best suits your enterprise while still ensuring optimal performance becomes a trickier matter.
Using VxRail with Tanzu for Kubernetes
According to Dell, the best method for deploying optimized Kubernetes containers is through their VxRail product, used in tandem with their partner VMware's Tanzu suite. Used together, VxRail and Tanzu provide a number of benefits to the enterprise.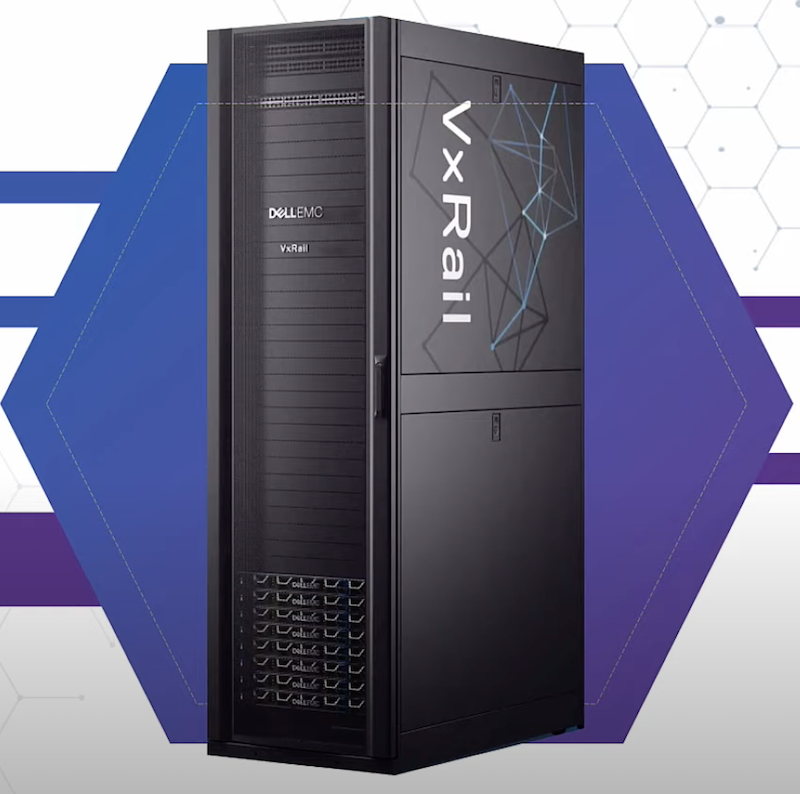 The first of these benefits is the ability to accelerate Kubernetes adoption across an environment. With VxRail and Tanzu, IT organizations can automate the process of deploying and provisioning K8s infrastructure tremendously, taking no more than 15 minutes to add new VxRail nodes to existing clusters, saving developers loads of time.
The next benefit pertains to Kubernetes' evolution. As K8s continue to adapt as usage widens, both VxRail and Tanzu leverage a 30-day synchronous release cycle, staying as up-to-date as possible with new vSphere K8s versions. That way, organizations remain at the cutting edge of containerization without having to manually update each deployment as new iterations arise.
Finally, VxRail and Tanzu enable IT practitioners to leverage Kubernetes exactly how they want to. The pair are the only vendor offering that provides a fully integrated reference architecture, as well as cluster and public/private cloud integrations to make the most of any environment.
Looking at the VxRail + Tanzu Portfolio
During Dell's exclusive Tech Field Day event, Jason Marques, the Senior Principal Engineer of VxRail Technical Marketing at Dell partnered with Chris Catano, DSAT Director of Technical Enablement and Activation at VMware. In their presentation, the pair discussed the entirety of the companies' shared VxRail and Tanzu portfolio.
According to Marques and Catano, the VxRail + Tanzu portfolio allows IT organizations to deploy the exact infrastructure they need to optimize their K8s deployments and automate them across the full stack. The process starts with the Tanzu Architecture for VxRail, which serves as the foundation. It is purpose-built and validates through intensive testing to support nearly all cloud-native workloads through Tanzu Kubernetes Grid Integrated Edition (TKGI).
Next, IT practitioners can leverage vSphere atop their VxRail + Tanzu infrastructure to rapidly modernize their deployments. The technology is Kubernetes integrated out of the box, making it easy to hit the ground running with the latest K8s versions.
Then, adding on VMware's Cloud Foundation, IT staff can firm up their K8s deployments with a simple, direct path. The solution is a fully integrated, automated, and turnkey approach to hybrid-cloud K8s deployments. It also features built-in software-defined networking and security capabilities to ensure performance and prevent intrusion that extends all the way out to the edge.
Zach's Reaction
For organizations looking for a streamlined yet highly effective method for rolling out Kubernetes at scale, look no further than VxRail and Tanzu. You can see the tandem products in action by watching Catano's demo from Dell's exclusive Tech Field Day event.