This Gestalt IT Showcase is presented by Kevin W. Bross, Principal Engineer/Modular Architect at Intel Corporation.
Key Insights:
– Distributed applications and communications systems need timing synchronization
– What other applications are driving synchronization needs? What level of synchronization is needed?
– Timing references are often tied to GPS devices; should we be integrating GPS units into NICs and servers, or should we leave them as dedicated timing appliances?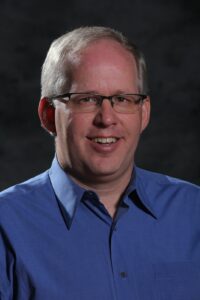 Kevin W. Bross
Kevin has held a variety of engineering and marketing roles at Intel Corporation. Kevin represented Intel in the development of numerous telecommunications, lead-free solder, and energy-efficiency standards. He architected Intel's first M2M/IoT gateway product and worked on numerous IoT-related products/initiatives across Intel. Kevin helped drive the development/trials of 64-antenna Massive MIMO cellular base stations and is currently working on 5G infrastructure, specializing in timing architectures and hardware design while managing the 5G infrastructure lab.
Panelists:
---
Blog posts related to this Showcase 
---

The Gestalt IT Showcase is an interactive conversation featuring a company subject matter expert and a panel of independent, technical IT influencers. These sessions add valuable thought leadership and credibility to product presentations. The IT Influencers dig in, ask questions, and discuss the content on camera –  creating a conversation you won't see anywhere else.