Veristor and Cloudian recently entered into an expanded partnership that translates into value-added technology for customers who choose Veristor's managed solutions built on top of Cloudian HyperStore object storage. IT life can be challenging, and managed solutions can relieve the operational burden and complexity that many organizations face. Backup and recovery are ideal for managed solutions, and object storage is a resilient and cost-effective choice for backup and archives.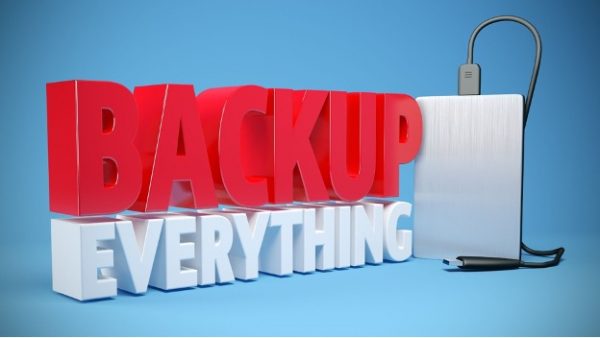 Service Providers Supplement Critical IT Services
Anyone that has spent time on an IT team has felt the resource scarcity that pervades many facets of IT life. IT teams are faced with a slew of shortages: not enough staff, not enough time in the day to accomplish tasks, and sometimes not enough physical resources like storage or compute. These are times where everyone in the organization needs to do more with less, and IT teams aren't immune.
While resources are constrained, business expectations are not. Availability gets measured in 9s, and any downtime is discouraged. Meanwhile, many threats like ransomware loom on the horizon. Organizations need help.
Enter the Service Provider. Service providers often partner with enterprise vendors and supplement IT services within organizations. These managed services can become a life preserver for overwhelmed teams. Backup and recovery, which are labor-intensive and complex, are optimal tasks for an organization to outsource to a service provider.
While backup and recovery are frequently neglected until they are needed, the prevalence of ransomware attacks makes recoverability and backup reliability more critical than ever. Organizations that cannot recover will cease to exist or, at best, suffer significant financial harm. Additionally, ransomware attacks have become more sophisticated. No longer are attackers targeting the data, but also any snapshots or backup systems. These types of attacks make recovery even more difficult.
Cloudian-Veristor and Their Expanded Partnership
Cloudian, a previous Storage Field Day presenter, and Veristor, a top-ranked CRN managed service provider, recently announced an expanded partnership in which Veristor will use Cloudian's HyperStore object storage platform as the base of its managed storage and backup/archive services. The switch to Cloudian's object storage meant saying goodbye to SANs. Object storage is easier to manage, sizing is much more flexible, and it's cost-optimized for the cloud. It's a good fit for backup and archive.
Veristor Managed Solutions Built on Cloudian HyperStore Brings Value to Customers
Cloudian plays a part in Veristor's competitive advantage and its ability to bring value to its customers. Let's delve into some of the value-added from a Veristor-Cloudian partnership.
1. Data Availability and Resiliency
Veristor's backup and archive services enable organizations to keep offsite copies stored on disk, not slower tape. No organization ever wants to recover from tape. By recovering from disk, recovery can begin sooner and based on the backup plan configuration, can be recoverable almost immediately. Additionally, Veristor services are designed to maximize availability and resiliency.
2. Ransomware Protection
Backup and recovery are a key part of Veristor's service offering. Backed by Cloudian HyperStore object storage, backup solutions include Commvault or Cohesity. For DR, solutions include Commvault and Zerto, though any solution that is compatible with S3 object storage can be used. 
By partnering with Cloudian, Veristor can add real value to ransomware protection. Veristor's backup services leverage Cloudian's S3 Object Lock feature in its backup services. Object Lock ensures backup data copies are immutable and consequently cannot be modified or deleted. Immutable backups can mean reliable recovery in a ransomware attack. 
3. Cloud Adjacency
Veristor's Cloudian storage sits in a cloud-adjacent data center. The benefit of this is that customers have access to multi-cloud compute without fear of egress charges or having to worry about a cloud-to-cloud translation.
Conclusion
Backup and recovery are workloads ideally suited for object storage. Partnering with a service provider allows an organization to fill gaps in its skillsets and ultimately outsource a mission-critical IT service to experts. The risk of ransomware attacks is too real to rely on anything less than immutable backups. Through the Veristor-Cloudian partnership, customers gain immutable backups along with a slew of other benefits.
To learn more about the Veristor-Cloudian partnership, read the press release. Lastly, check out Cloudian's Tech Field Day presentations to learn more about Cloudian HyperStore.