When Intel unveiled the Gen 4 Xeon Scalable processors (covered in this latest piece, and in the Rundown) earlier this month, some of Intel's most recognized partners threw their weight behind it. And just days later, so many of them rolled out their respective lines of Gen 4 Xeon powered server systems.
Host Stephen Foskett noted in today's Rundown, "Now that the Sapphire Rapids products have been officially announced, we're seeing a lot more people talking about what the processor can do. It's important to recognize that Sapphire Rapids has actually been out there for about a year. I'm hearing that some of the hyperscalers are already rolling it out in volume for customers. There certainly have been a lot of appearances of Sapphire Rapids servers at events like OCP and SC22, and so we're finally getting a look at where the rubber meets the road, which is servers and storage devices that are using Sapphire Rapids in production."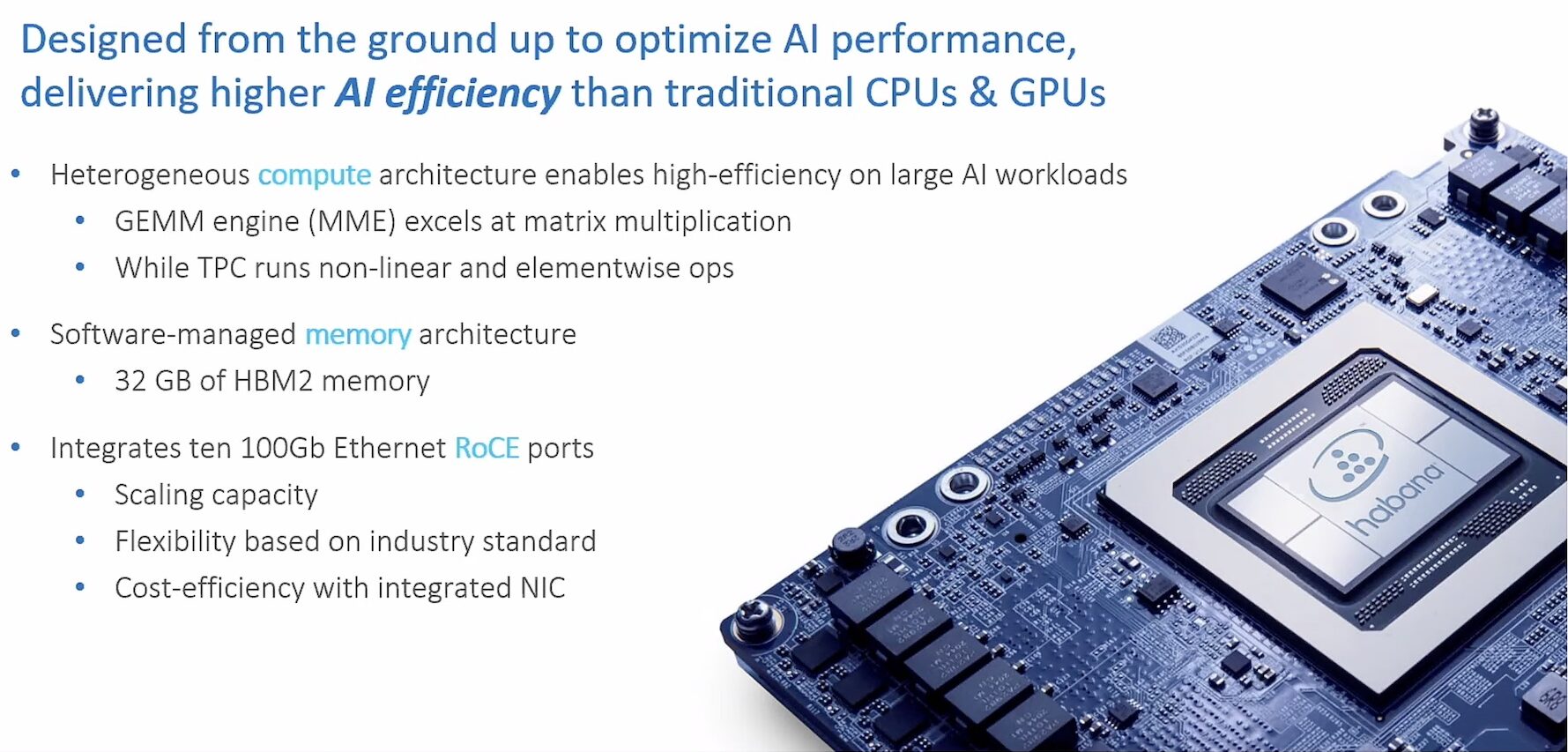 As a quick refresher, here's what the new generation of Intel Xeon Scalable processors bring to the table – the highest number of built-in accelerators of any processor, support for PCIe Gen 5, DDR5 memory and introduction of CXL 1.1.
One major point of difference is improved multi-socket scaling. Its 4 and new 8 socket configs are still unsupported by AMD processors.
Supermicro X13
The same week that Intel rolled out the new generation of Xeon Scalable processors, Supermicro launched its X13 generation of servers. Supermicro's launch claimed the top spot in the long line of server launches witnessed this week. Where other companies rolled out a handful of new models, Supermicro stood out with its release of a full stack comprising 15 new server families.
Powered with the new Intel Xeon Scalable processors, the X13 range offers multiple flavors ranging from 8-socket systems to high-density servers, accelerated servers with GPU to company flagship models. Optimized for a wide variety of workloads, the servers can handle anything from cutting-edge AI and Deep Learning tasks, Metaverse and 3D simulation, to cloud, media and enterprise applications. More on this in today's Rundown.
HPE ProLiant Gen11
HPE joined the chorus with the launch of the new ProLiant Gen11 servers for Intel. The servers include four models, namely, ProLiant DL320 Gen 11, ProLiant DL360 Gen 11, ProLiant DL380 Gen 11 and ProLiant ML350 Gen 11. Designed to take on a broad range of workloads from private and hybrid cloud to VDI, the models use Sapphire Rapids at the core.
HPE also released a set of ProLiant Gen11 servers for AMD late last year. This lineup utilizes the newest AMD EPYC Genoa processors.
Dell PowerEdge Servers
At SC22 last year, Dell previewed some of the new PowerEdge servers. This week, just days after the launch of the Intel Sapphire Rapids, Dell introduced 13 PowerEdge servers with the new Intel Xeon processors.
This is a big upgrade for Dell. Up until Sapphire Rapids, Dell was using Skylake Xeon SP processors from back in 2017. Having missed the 3rd Gen, Cooperlake, that was launched in 2020, the Sapphire Rapids platform will bring extra compute power and efficiency gains for Dell's customers.
For this generation, Dell also embraced the Nvidia DGX H100 platform bringing to the customer's its own flavor of DGX H100 systems.
Cisco UCS C-Series and X-Series Gen7
Timed with the release of Intel's release last week, Cisco unveiled the Cisco UCS C-Series and X-Series 7th Gen servers. Powered by the new Intel Sapphire Rapids processors, both the series of servers address the key demands of compute and storage for modern workloads like AI/ML and data analytics.
NVIDIA DGX H100
Piggybacking on Intel's launch of Sapphire Rapids, NVIDIA and its partners debuted the new generation of NVIDIA DGX H100 systems, expanding on its accelerated computing systems lineup, NVIDIA Hopper. The computing systems are turbocharged with NVIDIA's proprietary H100 Tensor Core GPUs and the 4th Gen Intel Xeon Scalable processors.
Powered by energy-efficient AI, the systems have proven to deliver 25 times greater efficiency and big cost savings compared to standard datacenter servers. NVIDIA is calling it "the greenest generation" thus far. The new systems will provide impressive gen-over-gen performance and efficiency increases, delivering more computation per watt.
In 2023, we will likely hear some announcements on more flexible and interesting servers using CXL memory. CXL 2.0 and 3.0 should come in the next generation of AMD and Intel processors and servers.
To explore more, follow the embedded links. Be sure to check out this week's Rundown where hosts Stephen Foskett and Jon Myer cover the releases in detail. And for more stories like this, keep reading here at Gestaltit.com.