As 2019 draws to a close, the editors at GestaltIT.com would like to take a moment for reflection.
This was a very special year for us as Tech Field Day celebrated its 10th anniversary.
We've met many new friends in 2019, and have reconnected with old friends. We've covered fantastic companies doing great things, and we were the first to break exciting news stories from movers and shakers in the industry.
We'd like to wrap up this year by looking back at some of our greatest hits. Below we'll recap a few of the most read and shared posts of 2019.
Enjoy!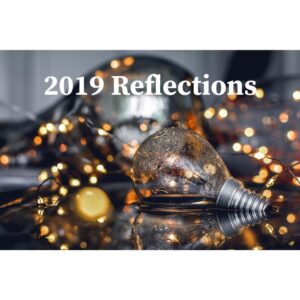 Extreme Networks Field Day Coverage by Tom Hollingsworth 
NGINX Field Day Coverage by Ken Nalbone
Actifio Tech Talk by Denny Cherry
VMware NSX Tech Talk by Chris Grundemann
Pure Storage Exclusive by Stephen Foskett

Rundown by Rich Stroffolino and Tom Hollingsworth

HCI See What You Did There | Gestalt IT Rundown: June 26, 2019

Commvault GO Recap by Karen Lopez 
Thanks for taking a walk down memory lane with us. Cheers to a wonderful 2020!