Where Do You Want to Go Today?
Here's your regular look at what's happening in servers.
If you'd like to sign up for our newsletter and never miss an update, sign up here!
Featured Stories
AMD Epyc sounds pretty epic, with epoch-defining capabilities. And it's not secret how AMD achieved all this: Each chip "package" includes four of AMD's Zen CPU dies, multiplying everything compared to a single-die package. Although half the I/O of each die is dedicated to inter-die communication, the rest of the resources remain. Two channels of memory per die equals 8 channels per socket, and 32 PCIe lanes per die are exposed for a total of 128. And even the Epyc chips with less cores keep all these resources, including the massive 64 MB of L3 cache.
Read More
On-site cloud may sound like a contradiction in terms, but HyperGrid spells out how it's possible. It's essentially a managed cloud service that sits in your data center. You provide power, cooling, and a top of rack network, HyperGrid can manage the rest. Now, a managed service that provides equipment on-site isn't new. What is novel is how HyperGrid charges for this. Instead of a fixed contract or lease term, they're innovating by using an actual on-demand pricing model.
Read More
Intel kicked off their next-generation "Xeon Scalable" server CPU line, abandoning the old E5 and E7 names for a "metal" theme. Unlike AMD's Threadripper and Epyc launches, there are no surprises in the new Xeon lineup: The Skylake Xeon looks a lot like the Skylake high-end desktop parts Intel announced last month. Apart from core count, the news focuses on Intel's inter-CPU mesh, Omni-Path Fabric interconnect, and AVX-512 instruction set. And, of course, head-to-head comparison with AMD!
Read More
Article that made us think this week…
From Christopher Tozzi: If you want to port an application within the same family of operating system and on the same type of hardware platform, Docker is great. Within this context, it's easier and faster to move an application from one environment to another using containers than it is using other methods.
However, if the port you want to make involves a bigger jump—from Linux to Windows, or from x86 to something else—Docker just can't get you there. For that type of portability, you need to turn to older technology. (read: VMs)
Read More
Events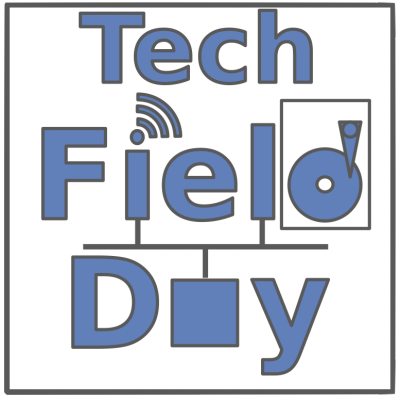 August 28-30, 2017
Tech Field Day Extra heads out to the desert for VMworld US this August! The invited delegates will be hearing about the latest in virtualization from company's who will be there for VMware's signature event. At the event, they'll have presentations from Druva, Kingston, NetApp, and Pluribus Networks. Full HD video of the event will be available soon after the presentations.
More interesting reads from the community
This server news brought to you by the team at