Here's your bi-weekly look at what's happening in Networking.
If you'd like to sign up for our newsletter and never miss an update, sign up here!
Featured Stories
Comparison can be a powerful tool. When framed against your peers (instead of a superstar athlete who happens to share your age), it can show you how something is relatively performing. In enterprise IT, it's easy to get caught up in absolute metrics. We all have targets of how many IOPS we need, or how much latency is too much. But comparative metrics are also important. It would be nice to know if with an identical network setup, someone is getting substantially better performance overall. If nothing else, this give you an idea of where to start looks when problems come up. Most network monitoring and analytics focus on raw numbers without a comparison context. Nyansa's Voyance solution puts it front and center.
Upcoming Events in Networking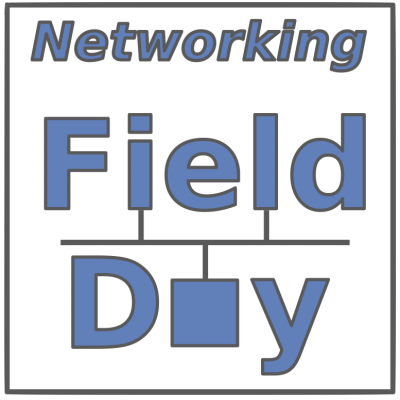 April 6-7, 2017
Networking Field Day returns again to the hallowed ground of Silicon Valley this April. They'll have a select group of delegates on hand to hear from the latest and greatest in enterprise networking. TELoIP is already on board to present, and others will be announced soon. It'll be an exciting event, so make sure to mark your calendar now!
More Articles of Interest
Tom Hollingsworth reviewed the Docker Networking Cookbook by Jon Langemac: As the name suggests, this isn't merely a textbook of terms that needs to be covered from beginning to end. Instead, this is a book designed to build out scenarios that someone may need to implement and provide the "recipe" to make it happen. Like a modern-day Betty Crocker, Jon creates some tasty things designed to whet your appetite about Docker.

Technology acquisitions can often make your head spin. There's often a lot of lag between when a deal is announced, when regulatory approval is received, and when it actually closes. Whenever a company has to divest of acquired assets, it gets even more confusing. We're finally getting clarification on how Broadcom's acquisition of Brocade will go down. They've finally found a buyer for the assets from Ruckus Wireless.
Community Reads
Five Bots That Let You Live in Slack– by Rich Stroffolino
Intel Announces Cyclone 10 FPGAs for IoT Devices – by Anton Shilov
Cisco's Wireless Partnership with Apple – by Ethan Banks
---
Want to stay up to date on all the latest Enterprise IT news?
This week's Networking News
brought to you by the team at