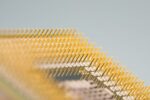 VMware changes up its per-CPU pricing to reflect the proliferation of CPU cores, WireGuard VPN is coming to the Linux kernel, Western Digital finds a buyer for ActiveScale, Intel drops its Nervana chip line, and Google Cloud reveals revenue numbers. All this and more with Rich Stroffolino and Tom Hollingsworth on this week's Gestalt IT Rundown.
This week on the Rundown:
---
VMware announced changes to its per-CPU pricing model. While VMware will continue to offer licenses per CPU socket, this will be limited to 32-cores. Any CPU with more than that will require a second license. According to VMware's FAQ announcing the policy "32-core limit is designed to minimize customer impact given current core counts generally used in the industry, and by the majority of our customers." The new pricing goes into effect in April, and VMware will offer a . grace period with a free license for customers who purchases licenses on machines with more than 32 cores already, so stock up on your high density EPYC servers while you can?
---
The VPN project WireGuard is getting fast tracked into the Linux kernel, set to appear in the Linux kernel 5.6 release as early as April. This has big implications, as the code is GPL licensed, available on Android, Windows, macOS, BSD Unix, and iOS, and unlike other open source VPN implementations, is concise enough that the code can be audited by single individuals. The news has already seen some VPN providers like StrongVPN and Mullvad VPN switch to support the stack.
---
Western Digital has been selling off some enterprise bits that no longer fit into its strategy, and they announced that Quantum will buy its ActiveScale archiving business. WD acquired ActiveScale solutions when it's HGST subsidiary bought Amplidata in 2015, and Quantum's existing Lattus object storage solutions are based on the Amplidata stack, so there's some natural synergy. With the sale of IntelliFlash last year, this seemingly closes the door on WD's data center ambitions.
---
Speaking to Axios, Intel announced it was dropping development on its own line of neural processors, originally acquired for $400 million with the AI chipmaker Nervana in 2016. Instead Intel will focus development going forward on the tech it acquired last year with the Israeli startup Habana Lab, citing a "strategic advantage of a unified, highly-programmable architecture for both inference and training." Intel will continue to support existing Spring Hill Nevana chips and systems out in the wild. On the one hand this doesn't speak well of Intel's long term strategic planning when it acquired Nervana, but does this hard shift in strategy signal that Intel is serious about neural processors, or does this feel like going back to the drawing board?
---
HPE announced it will acquire Scytale, a startup in the emerging zero-trust security software market. The company was the creator of the SPIFFE and SPIRE open source projects, which provide a common language for service authentication. According to Scytale Chief Executive Officer Sunil James, their team will continue contributing to these projects post-acquisition.
---
If you're been trying to follow the public cloud horse race, the big three providers don't make it as easy as it should be with their earnings. Historically AWS revenue is broken out by Amazon, but Azure and GCP revenue was obscured in larger business units. Well for the first time, Google announced that in Q4, GCP generated $2.61 billion in revenue, with $8.92 in reveue for 2019, both figures up 52% on the year. In comparison, AWS generated $9.95 billion in revenue in Q4, but had growth slow for the 6th consecutive quarter to 34%. MS reported Intelligent Cloud revenue of $11.3 billion, which includes Azure and Windows Server, but stated that Azure grew 64%.
---
TCL announced it will no longer have the rights to design and manufacture Blackberry phones after August 31, 2020. Existing phones will still be supported, and the Blackberry brand is also currently licensed to OEMs in Indonesia, India, Sri Lanka, Nepal, and Bangladesh. At CES this year, TCL announced a line of phones under its own branding.
---
MS Teams took another page out of Slack's book, going down for three hours this week after Microsofty failed to renew a security certificate. This left the app unable to establish a secure HTTPS connection with Microsoft servers. As a reminder, Microsoft offers System Center Operations Manager to monitor for things like certificate expiration.
---
Google Glass Enterprise Edition 2 has been on the market for a year, but limited for sale through select solutions providers approved by Google. Now Google is offering the AR headset to all customer, with the price remaining at $999.
---
IBM announced that Arvind Krishna will take over as the company's 10th CEO, replacing Virginia "Ginni" Rometty. The change is effective on April 6. Jim Whitehurst, Red Hat's former CEO, will step up as IBM's president, Rometty became IBM president and CEO on January 1, 2012.
---
SAP announced this week that it's committing to support its ERP platform SAP S/4HANA through at least 2040, while also extending mainstream maintenance of Business Suite 7 from 2025 to 2027 to "ease digital transformation".
---
The Gestalt IT Rundown is a live weekly look at the IT news of the week. It broadcasts live on YouTube every Wednesday at 12:30pm ET. Be sure to subscribe to Gestalt IT on YouTube for the show each week.