I've been writing and talking about CBRS for a couple of years now, since the FCC in the United States started offering additional Radio Frequency allocations to open space for "Private" LTE/5G networks. There are options on how you can expand your knowledge from the Wi-Fi domain, to also include this adjacent domain in the private LTE/5G space. (See links for more information on CBRS at the end of this article.)
One of the leaders in the CBRS space is Celona. They have been refining their go-to-market solution to meet the needs of many who already have an enterprise Wi-Fi system – to allow a fairly easy and smooth transition to private LTE/5G space.
There are myriads of reasons for moving from unlicensed Wi-Fi to a more lightly-licensed CBRS space. (CBRS is the term used in the United States – other countries may also have other private LTE frequencies available depending on geographical and regional authorities).
Some of the big drivers for a private LTE solution is CONTROL, such as control over your RF space. Wi-Fi is a fantastic solution for many things, and enterprise Wireless LAN solutions are ubiquitous. Yet there is a downside to using unlicensed space, in that the customer has very little control over others using and perhaps interfering with traffic in the Wi-Fi arena. If you have a need for priority access to some devices and/or critical infrastructure, private LTE might be the answer for these situations.
One of the benefits of a Celona private LTE solution is based on what their solution is NOT. It is NOT reliant on some cellular company to build out infrastructure, backhaul, or the use of expensive heavily licensed frequencies with their associated per-KB pricing models.
Instead, Celona's solution rides on top of your already installed wired infrastructure – things you already have in place, switches, routers, and cable plant. That's why it is much easier to deploy and manage since you already have these infrastructure resources within your organization today.
Here is a graphic that succinctly explains the use case for a private LTE solution.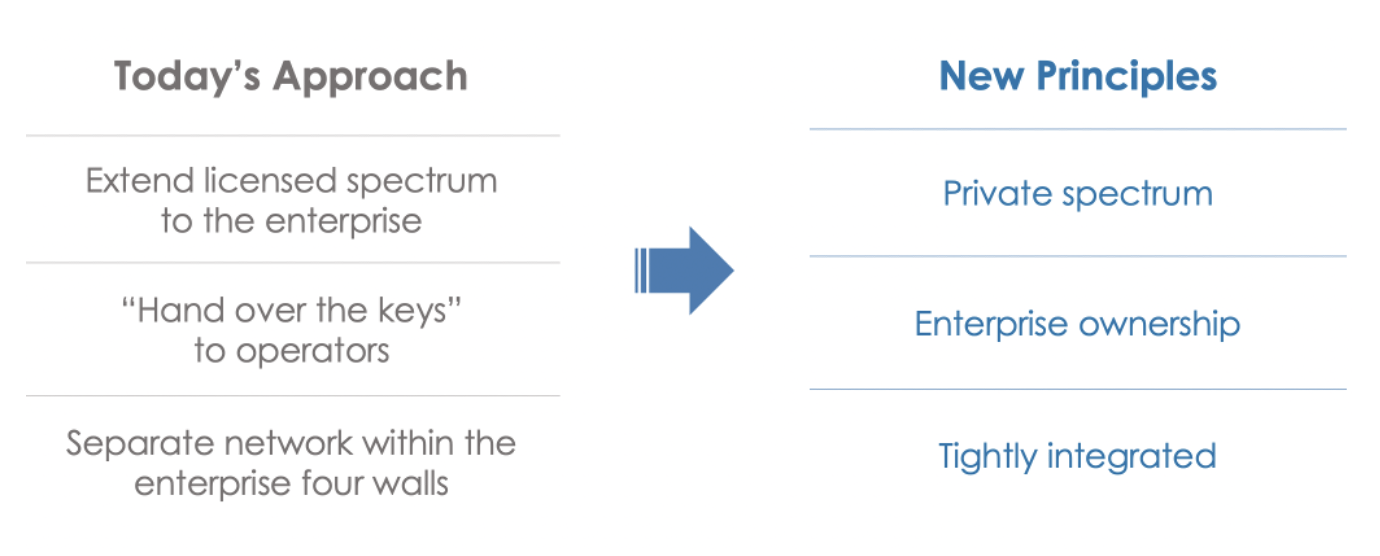 Potential Issues and Solutions for Routing
This paper is written to explain one aspect of the Celona private LTE solution – with regards to routing.
Yep – here we are, after decades of building routing protocols and infrastructure in our networks. Yet this is still an issue.
Side Note:
Remember when we were so afraid of running out of IP addresses, and IPv6 was going to be the solution to all our problems? Then Network Address Translation – NAT – came along and we have now postponed IPv6 for decades and found ways around the lack of more IP address space.
One of the potential problems with a private LTE solution brings us back to our friend NAT. How can we communicate with devices that are behind a variety of NAT systems? This is especially true when we move to a variety of CBRS devices – like mobile CBRS gateways that may have wired and/or wireless devices behind their individual NAT domains.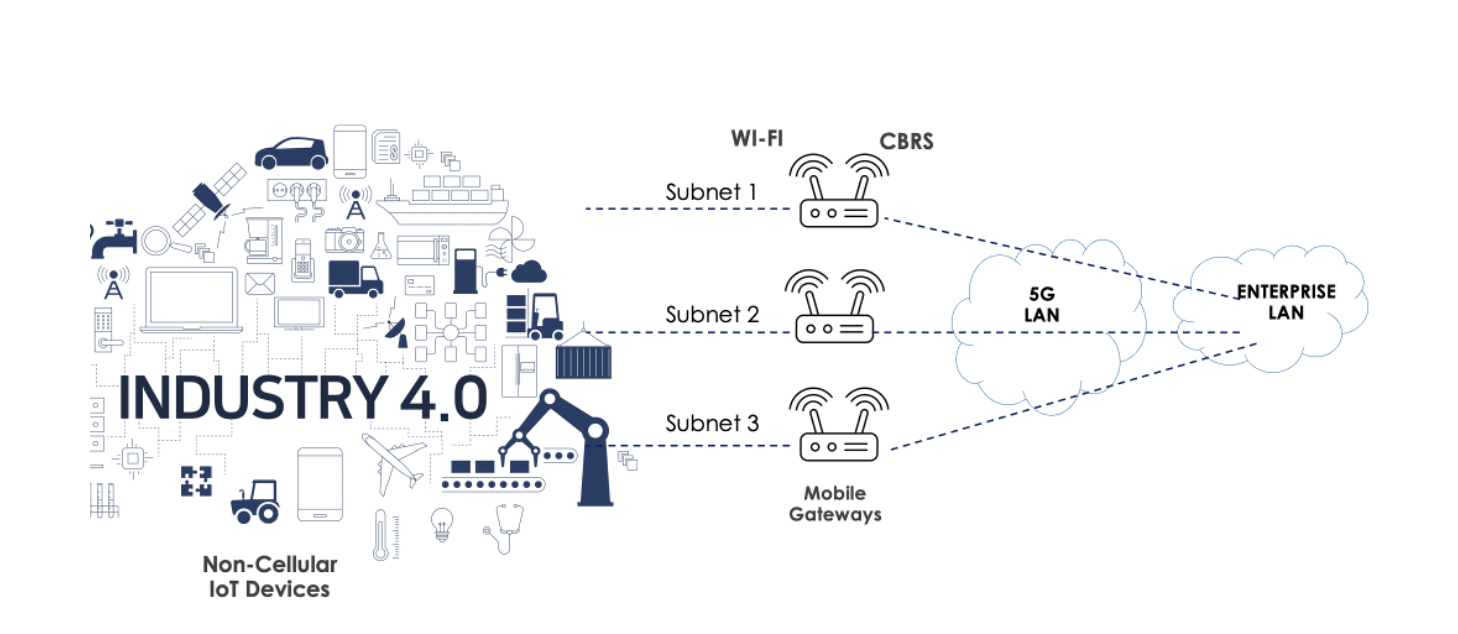 Celona's IP Domain Solutions
Internal IP Domain
First up is the Celona Default, which relies on the Celona Edge to provide DHCP/DNS for all CBRS devices attached to Celona Access Points. This solution works well for handheld devices like smartphones, tablets, or CBRS enabled laptops. It is quick, easy, and requires zero touch. It just works.
Yet a downside to this solution is that the private LTE client devices are not accessible from the corporate LAN.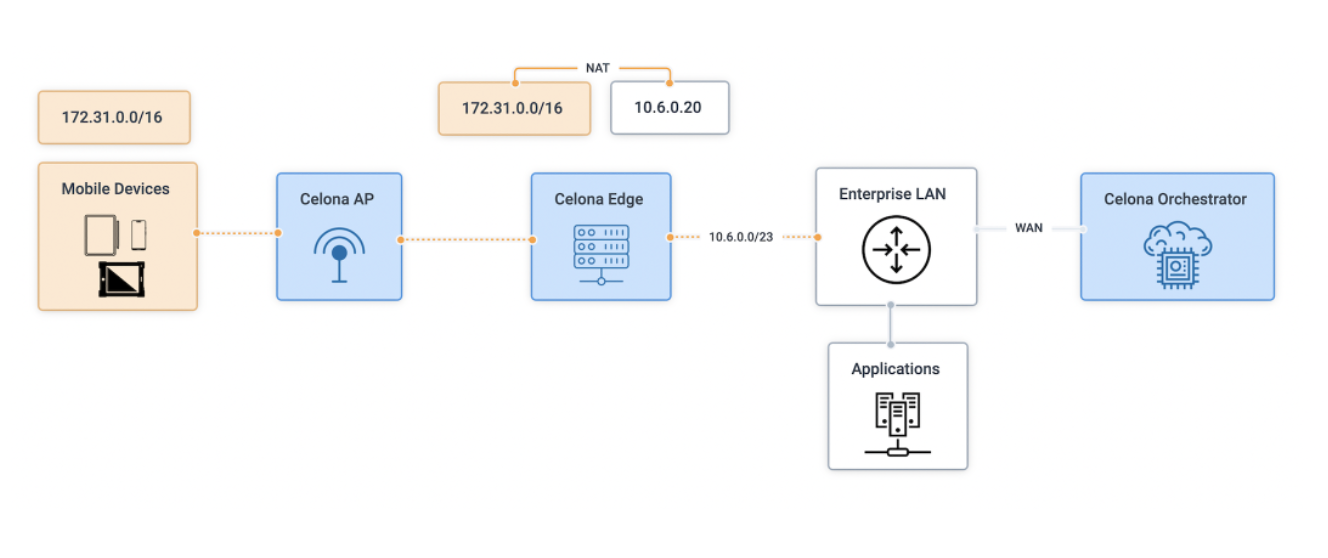 External IP Domain
One downside of this default solution is that when you introduce non-mobile devices, say perhaps a wired-only device -to connect it with the private LTE network, you attach it to a CBRS-enabled mobile gateway. This gateway normally provides its own DHCP/DNS/NAT services, and thus any end device below the mobile gateway is no longer visible or easily accessible.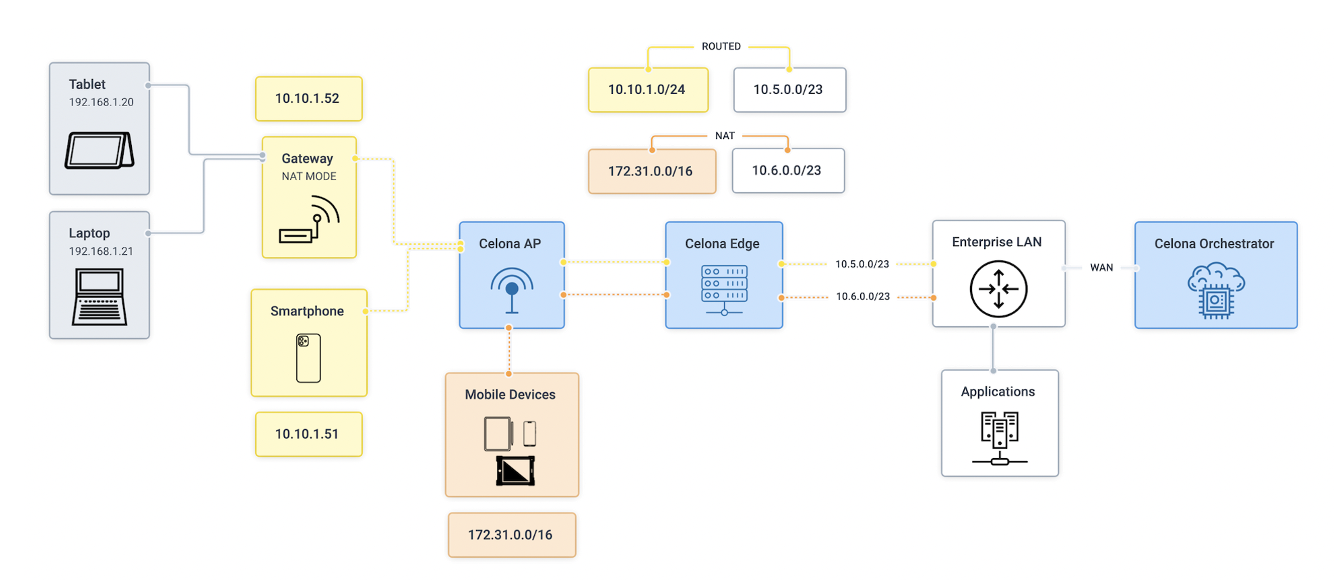 This mode allows the private LTE network to connect directly to the corporate LAN using VLANs. This means that the mobile private LTE client devices can easily access resources on the corporate LAN. Though the downside is that devices behind a mobile gateway are still behind each gateway's individual DHCP/DNS/NAT services and inaccessible from the Corporate LAN.
External IP Domain with Supernetting
To address this last issue, Celona has developed one additional mode for IP domains. In this mode, the IP services like DHCP/DNS/NAT are disabled on the mobile gateways. These gateways now 'pass through' these IP-based requests through the Celona Access Points and the Celona Edge provides those services via VLAN forwarding and Supernetting.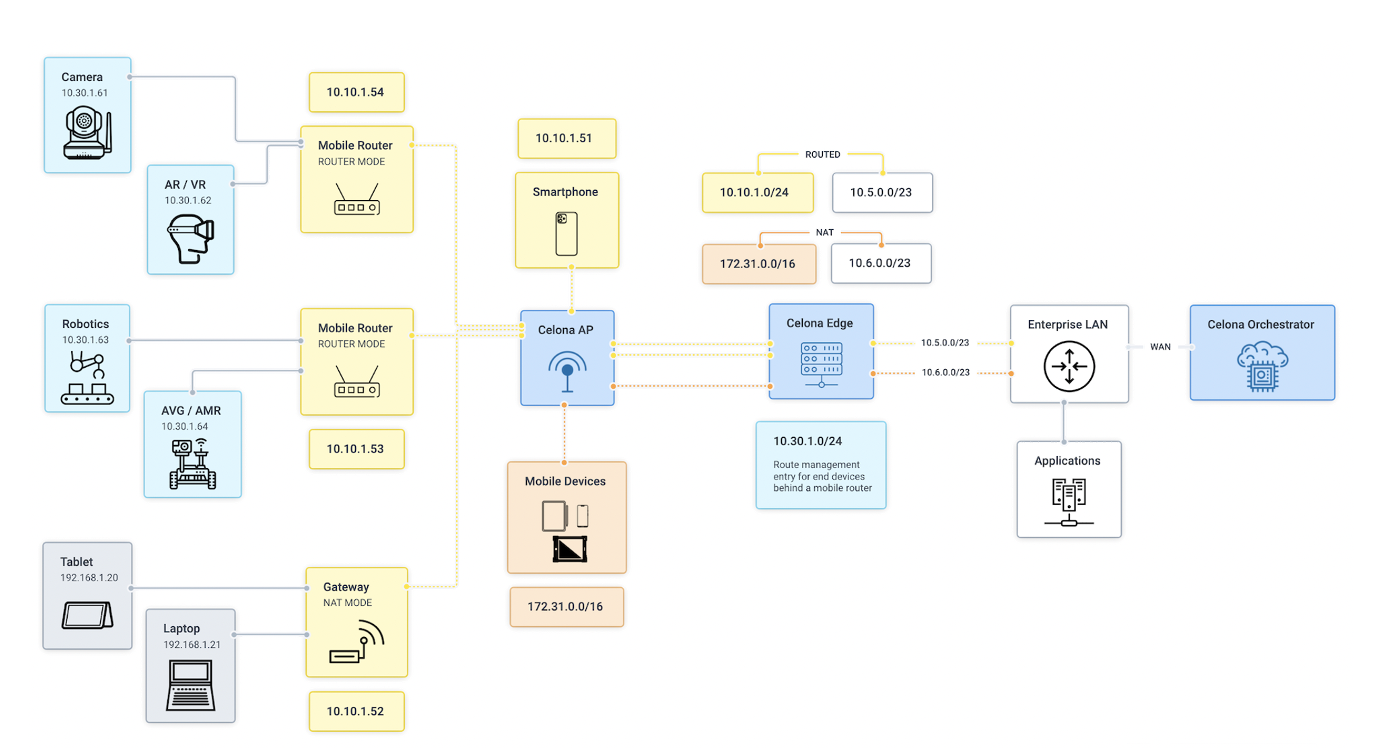 You can watch the entire presentation by Andrew von Nagy of Celona at this Tech Field Day Showcase by Gestalt IT.
If you'd like a personal on-demand demonstration of Celona's private LTE/5G solutions – start here: http://celona.io/journey
Blog links to additional resources on CBRS/Private LTE/5G
Training for CBRS Installation Certification
CBRS Network Planning with Andrew von Nagy a video from WLPC Phoenix 2020
Training for CBRS Installation
CBRS for the Wireless LAN Engineer
Library of Resources on 5G LANs