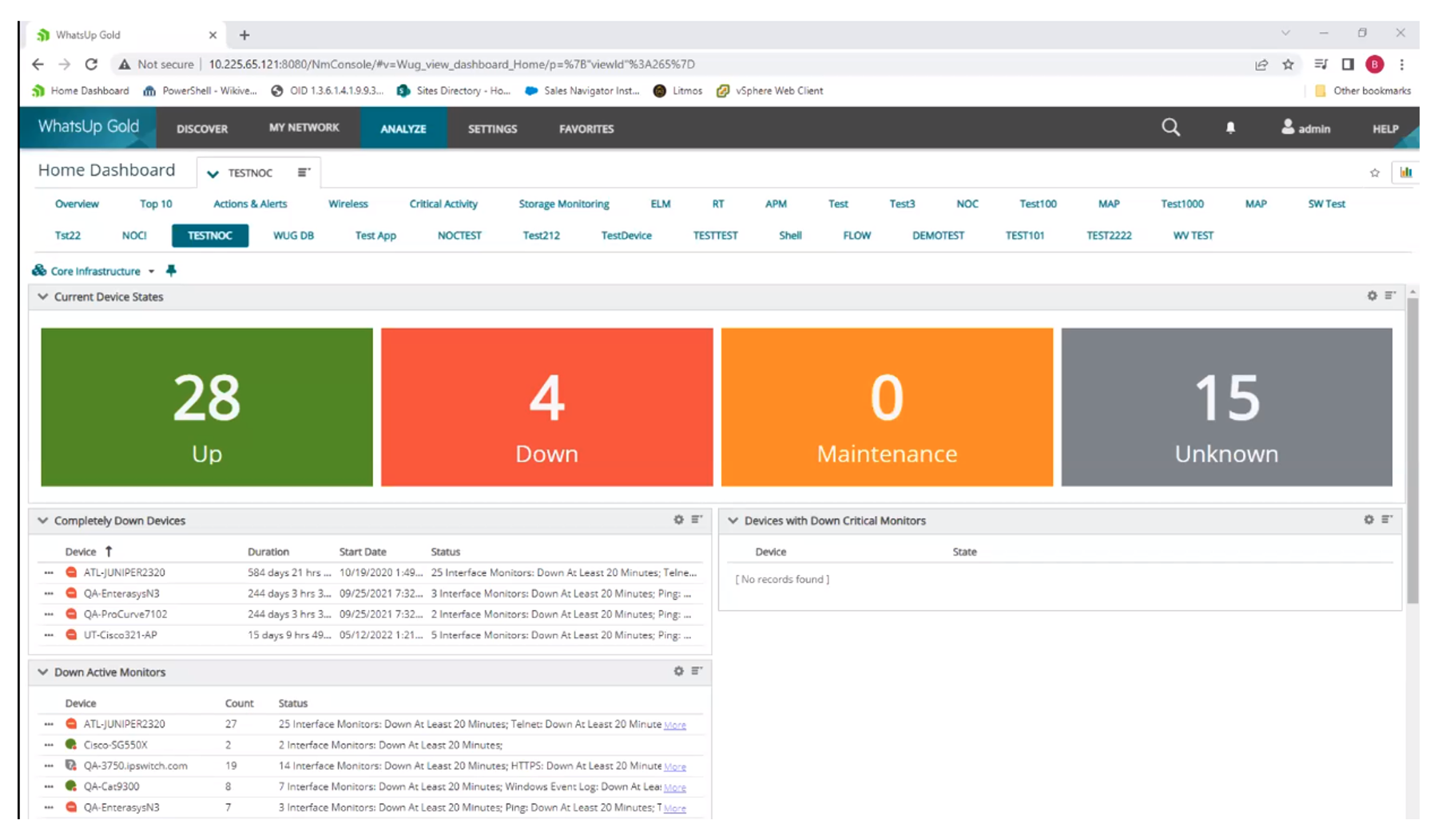 As the landscape of IT changes so does the way we not only protect our environments, but also how we stay ahead of the emerging threats and issues we may face. Over the last few years, it's no secret that most, if not all, IT teams have been faced with the task of wearing more hats than one may be able to handle. Granted we've done this over and over in our careers, but it seems to be that adding additional weight can be almost too much to juggle for one individual, so much so that we've seen IT teams split into multiple sections to focus primarily on security, infrastructure among other key areas.
But what if we didn't need to do that? What if a solution could harness top network performance & anomaly detection to provide the complete package to makes our lives easy! Let's look at how Progress's WhatsUp Gold solution gives you all of the tools you need in one suite for both your environments and your clients!
Getting the Best of Both Worlds!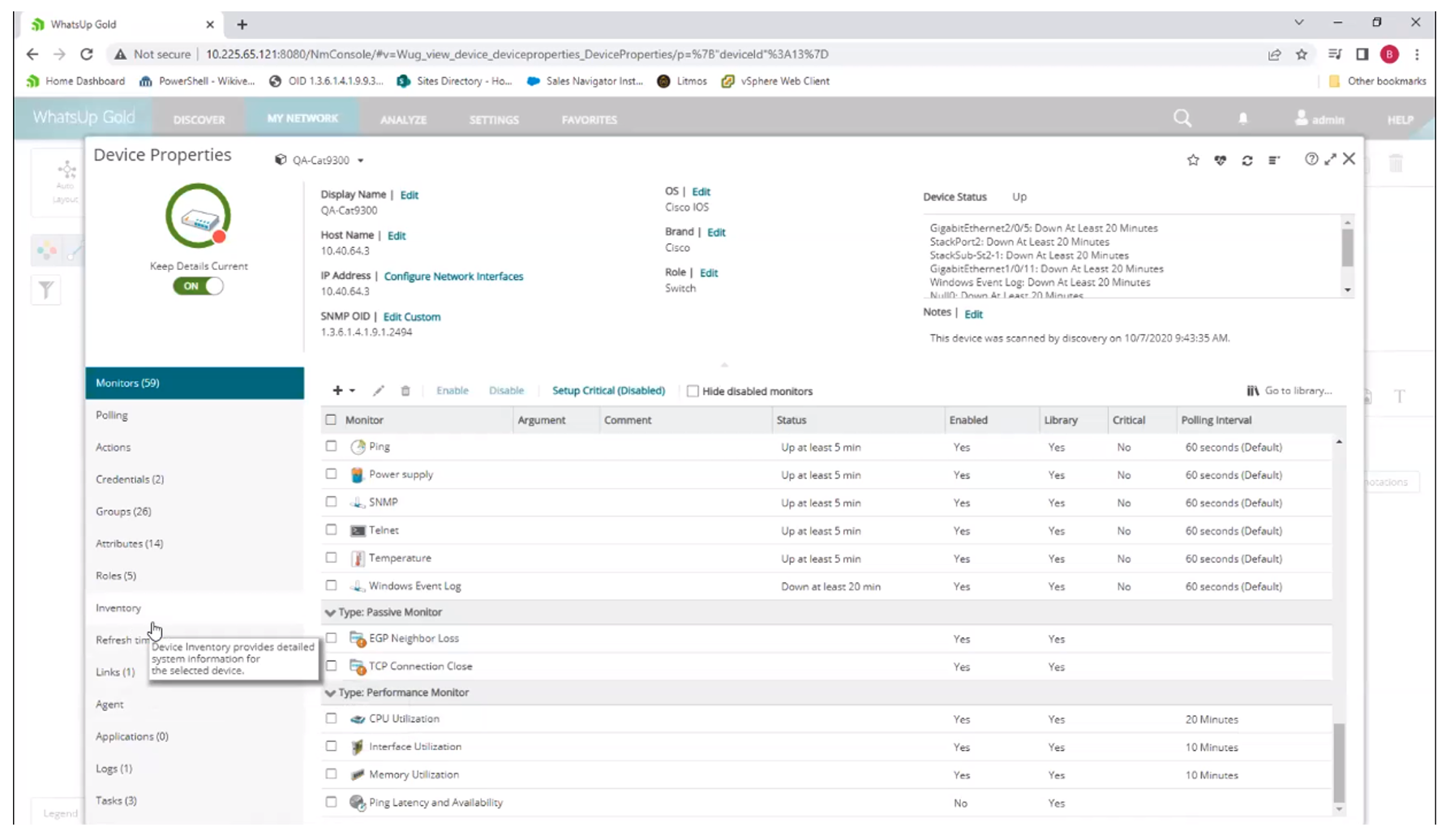 WhatsUp Gold has managed to set the bar for network monitoring & continues to raise the standard by delivering a phenomenal solution for use across the board! Providing complete visibility into every detail of our infrastructure from network devices, applications, servers in the cloud and more, it dives into utilizing layer 2/3 discovery technologies generated from an IP scan or SNMP smart scan. From there it'll immediately pull every device within your environment, and you can begin to build out visual network maps to start monitoring in real time.
In addition to its spectacular monitoring capabilities, you can also assign roles and dependencies and manage your assets to assure that your inventory is accurate and up to date. For me, what I loved most is how granular in detail this solution can go. With the new Catalyst 9300 series switches, it's capable of pulling up to 90 watts per port. This solution allows for customization not only to see what resources and how much wattage is being utilized per port, but also the rest of the hardware health.
It can provide early insight into something that may be starting to fail and allow us to be proactive in replacement. Combining solutions gives us the best opportunity to maximize at every level, but how? See how Progress has managed to achieve this!
Solutions Assemble!
Progress has managed to incorporate other aspects into its solutions as well, such as Flowmon®, which takes anomaly detection to another level. Packet investigator and application monitoring measure network traffic performance and report on usage, etc. Combing these features allows us to not only look into where these problems arise, but also how to remain proactive in remediating them before they become much bigger issues. Should more complex network issues arise, the question becomes, "Where in the haystack can we find the needle?"
For so long we've had tools that can focus on one area or the other. With the new integration of WhatsUp Gold and Flowmon, it's a total package – all in one! It gives us the possibility to not only alleviate some of the extra work off the engineers but empower those with the tools to troubleshoot and rectify any infrastructure issues before they may need to be escalated. So, the real question remains – what does the future hold for network monitoring?
In providing an experience unlike any other, Progress has set a standard that allows us to take network and application monitoring to new heights! Empowering IT teams across the globe, Progress not only offers dedicated on-demand training to leverage this tool more efficiently and effectively to assure you'll get the most out of it, but with the endless integration features, the possibilities are limitless for this solution and future improvements to come.
Being able to balance between monitoring on different levels has been such a challenge for so long that now with greater insights, we can once again combine our teams' efforts to ensure that our environments remain safe, secure, and flawless at the highest level, all around. Progress, without question, has given this tool the Midas touch, and I would say after seeing it first-hand in action that for any infrastructure that utilizes it, the results will yield pure gold and that's a fact!
Best Regards,
Girard
Check out more about Andrew Redman and watch the presentation on Tech Field Day Site or on the Gestalt IT website.