You Can Innovate, Right After You Do All This Other Stuff
Data services in many environments have an infrastructure problem. Ask the CIO of a large enterprise what his or her goal is for the organisation, and it will be something along the lines of innovating with applications and data to deliver value to the business. However, many folks find themselves firefighting on a daily basis, attending to the next ransomware disaster issue that's sprung up in an environment, or wrangling hotfixes and patches to ensure that everything is running in a reliable and compliant fashion. Day to day activities seem to revolve more around deployment challenges, scaling applications, and optimising the application from a cost perspective. This leaves very little time to spend on finding innovative ways to extract value from data.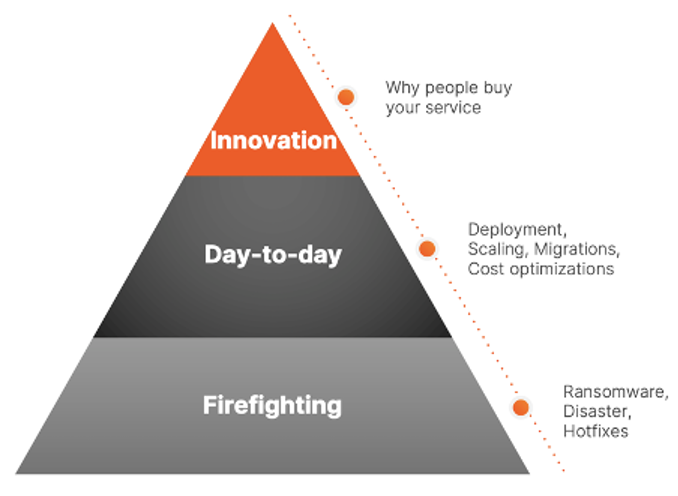 Data Makes the Problem Worse
Data is critical to the success of most businesses. Unfortunately, the more data you have, the more worries you also have. Data protection is a problem in many environments, particularly if the people generating the data aren't in lockstep with the ones responsible for its safekeeping. Trying to keep this data secure, at any kind of scale, is also a challenge. And not all developers are excited to be talking about storage infrastructure – they just want access to data services.
Enter Portworx Data Services
So, what is Portworx Data Services (PDS) exactly? It's automated Database-as-a-Service (DBaaS) management that allows people to deploy a managed, production-grade data service on Kubernetes from a broad catalogue of options including SQL, NoSQL, search, streaming, and more, with fully automated Day-2 operations to boot.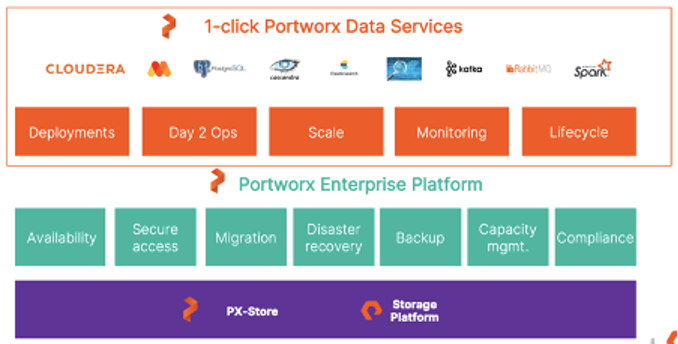 Built For Safety
One of the great things about PDS is that it's built on Portworx Enterprise, meaning that you've got all the building blocks in place to build data services on Kubernetes with support for high availability, data protection, data security, and mobility.
Built For Ease
PDS makes deploying data services simple, with a broad catalogue of stateful applications being supported, including solutions for SQL, NoSQL, search, streaming and other stateful workloads.
Cloud, But Everywhere
Developers don't want to care about the infrastructure running their applications. Whether you're running PDS in the cloud or on-premises it doesn't matter. PDS users will have the same experience whether it's deployed in the data centre or in the cloud, giving them a cloud-like infrastructure experience regardless of the environment. The advantage of this approach is streamlined operations and no need to re-learn deployment tools for different environments.
Wrapping Up
The modern application deployment and operations experience is frequently much less about innovation, and much more about keeping the lights on. Unfortunately, many developers find themselves dealing with infrastructure issues that seem to be ever-present, and it seems to take an awful lot of time to get from point A to B and deliver value to the business. It doesn't have to be that way, though. With PDS, you can give your developers an endpoint so they can consume data services, without them having to worry about managing them as well. Services can be deployed with one click, rather than waiting for the service desk to complete the ticket, and it's all supported with the kind of enterprise-grade services that you'd expect from Portworx.
It's my experience that many enterprise application shops would love for their developers to be able to focus on the data services they need to extract the most value from that data. And they'd also like for their infrastructure teams to be able to deliver on the promise of "cloud-like" data services that do what they say on the tin. Portworx Data Services seems like an excellent step in bringing enterprise organisations closer to this goal.
If you are considering taking that step, check out the Portworx website for more information. The Early Access Program for Portworx Data Services is now open. General availability will come in early 2022.