Availability and the "Modern Data Experience"
In the last post, we talked about how Pure Storage defined "Modern Data Experience" as simple, seamless, and sustainable.  We also covered consistency, optimization, and consumption models and what these things mean in a cloud-native world.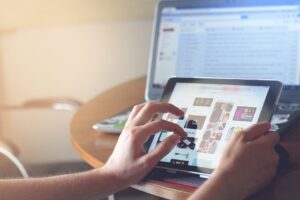 Next up, we'll continue our Modern Data Experience discussion but delve into software and availability.  If software and hardware went to battle, I would unequivocally be "Team Software." I have a bumper sticker on the back of my car reads, "Software makes hardware happen." It's for these reasons and many others that I'm happy to write this post.
"Always There" Applications
If you have ever spent time on a help desk or as a system administrator, you would know that users don't care if a server is down. They care about how inaccessible applications and files affect their ability to do their job. A system administrator's precious hardware is only a means to an end for those users.
But nevertheless, organizations have bought hardware in multiples. Storage controllers, servers, and switches all to ensure that no lone component would be the single point of failure that rendered the mission-critical applications inaccessible. While hardware inevitably fails, most of the time this extra capacity sits idly by waiting for failure. As long as the hardware provides a long enough duration between failure, can't availability move further up the stack?
Some vendors might promise 100% availability on their latest hardware offerings. Is this where an architect should focus their availability attention?  I can only think of one or two niche cases where one might require 100% hardware availability guarantees. However, in those cases, availability requirement probably travels through the entire stack.
Software-centric availability and resilience is the way of hyperscalers like AWS and Azure. Unlike the traditional enterprise approach, cloud providers care less about hardware.  Hardware becomes commoditized and good enough.  Software can do a better job of providing resiliency and preventing availability failures at the application or the last hop of a user's experience.
Pure's Approach
Let's get into some of Pure Storage's software-centric approaches to availability and resilience and how this supports a "Modern Data Experience. "
Pure Service Orchestrator
Pure Service Orchestrator supports many things including storage-as-a-service on-premises and microservice-based applications. In addition, the service orchestrator provides a persistent storage layer that counterbalances the ephemeral state of containers.  Pure Service Orchestrator also supports "smart provisioning, elastic scaling, and transparent recovery." It supports availability and resilience needs by proactively protecting against issues like capacity limits and node failures.
Cloud Block Store
Part of what excites me about Pure Storage's Cloud Block Store, Industrial-strength block storage, cloud-native and as a result, ALL software.  To accomplish this, Pure architected Cloud Block Storage for cloud agility, resiliencies, and efficiencies.
Cloud Block Store supports an Active-Active Cluster capable of spanning multiple availability zones.  By spanning zones, hardware failures can be isolated to a single data centers within a region without negatively impacting availability.
Source: https://www.purestorage.com/content/dam/purestorage/pdf/datasheets/ps-cloud-block-store-ds.pdf
Cloud Block Store can also serve another critical function.  It can support an organization's business continuity requirements.  If your organization still has an on-premises datacenter, how do they plan for disaster recovery?  Do they have a second site unused on standby, or maybe they've partnered with another organization to provide data center resources in case of an emergency?
Fortunately, another alternative has gained traction: Disaster Recovery to the Cloud.  Cloud Block Store allows you to spin up a cloud-based recovery of your on-premises Pure FlashArray.
Conclusion
Having spent enough of my career fighting availability-related fires, I love talking about how cloud has taken availability to where it belongs… at the application layer.  Availability here is what simple, seamless, and sustainable look in a modern data experience.