Pure Cloud Block Store for AWS
Using the cloud to store and run your workloads is becoming a more viable option for many organizations each year. Even the Federal Government has given their blessing through the FedRAMP program and is actively utilizing the cloud for their workloads. There are many uses for the cloud, one being moving on-premises workloads to the cloud and freeing up data center space, and another being business continuity and disaster recovery (BCDR).  Both use cases are well served in the cloud and several vendors have really taken the lead in the cloud space. Amazon Web Services (AWS) is arguably the biggest player in the cloud space and other vendors are jumping on board with Amazon and finding ways to enhance their product offerings.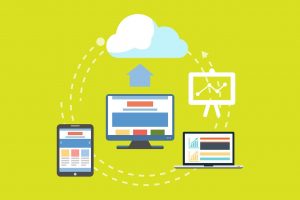 However, many organizations find it difficult to transition to the cloud, as there is a learning curve and an element of trust that goes into moving your private cloud workloads to the public cloud. However, there are vendors that are making the move to cloud, especially AWS, much easier. One such storage vendor, Pure Storage, has created Pure Cloud Block Store for AWS.  With Pure Cloud Block Store,  customers with Pure's on-premise storage running their Purity OS are now able to seamlessly move workloads to the cloud and leverage it for BCDR.
How Does it Work?
Pure Cloud Block Store is 100% software-defined and cloud-native.  The software is deployed in your AWS VPC as Software-Defined Storage and will run only as long as you need it to. Pure Cloud Block Store is block storage that is deployed with storage efficiency technologies such as deduplication, compression, and thin provisioning to keep consumption low and improve cost efficiency. By adding the cloud formation template into your AWS service catalog, you can easily deploy Pure's Cloud Block Store and instantly and easily provision storage using GUI/CLI or APIs when you need it. Additionally, by piggybacking off Amazon's availability zones, Pure's ActiveCluster feature allows synchronous replication data for zero RPO and zero RTO between two availability zones, giving you an added BCDR feature, which adds high availability for mission-critical applications. Pure Cloud Block Store gives organizations a true hybrid cloud configuration, which allows bi-directional data transfers as needed.
Is it Secure?
Security is a big roadblock for most organizations that are looking to move to the cloud or adopt some level of cloud technology.  However, Pure's Cloud Block Store provides always-on AES-256 data-at-rest encryption. Additionally, Amazon leverages security experts to ensure their security posture is solid.  The application of automated reasoning technology, which utilizes math to assess cloud security, makes Amazon's cloud a place where customers can feel comfortable placing their workloads. On top of the security controls in place with Pure Cloud Block Store, there are many other data protection features available. CloudSnap provides data protection by allowing for cloud backups without the complexity of conventional backup and restore operations. CloudSnap also gives you both array and volume level recovery, which gives you the flexibility to create the type of RTO that suits your needs.
What's My Take?
If you are having trouble deciding on when or how or even if you should give Pure Cloud Block Store for AWS a look, the easy answer is yes. There is a lot that goes into deciding on a cloud solution, and Pure Storage makes that decision easy for you. With the ability to have bi-directional data replication and built-in security, Pure Cloud Block Store makes the transition to the cloud or configuration of a hybrid cloud a seamless operation. The cloud learning curve is not as complicated with Cloud Block Store. As a cloud architect, the goal for any of my customers is to make their move from on-premises to cloud as painless as possible, and Cloud Block Store presents that solution.