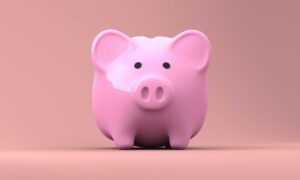 When your storage vendor announces a major feature release, what's the first thing that comes to mind? More often than not, I bet it's "What will this cost us?" However, that is not the case with Pure Storage. Each and every feature that is released is included in your licensing. For those who are currently using Pure in their environments, this is one of the many advantages of being a customer. With the announcement of Purity 6, many great new features are just the flip of a switch away.
As a quick primer, Purity is Pure Storage's proprietary operating system for its all-flash storage systems. Purity encompasses data services including storage, data protection, deduplication, and management. When coupled with the Pure1 management platform, Pure Storage offers a cloud-like experience to modernize the way storage is handled.
The Major Features
With Purity 6, three major features are being released:
1. ActiveDR
2. //FA Files
3. NVMe-oF
ActiveDR is a near synchronous counterpart to Pure Storage's ActiveCluster. With simplicity in mind, ActiveDR utilizes a pod structure that replicates volumes and volume groups. Set up is easy. After the clusters are linked, the administrator only needs to configure pods on the production site and ActiveDR handles the setup on the remote site. Failover is performed with a single command. The remote site volumes can be preconfigured to the hosts to allow for quick recovery in the event of a disaster.
FlashArray files, or //FA Files, bring block and file support to the Pure Storage platform. Data can be snapshotted at the directory level and file-level security policies can be added. //FA Files benefit from the global deduplication and compression built into Purity. The same storage pool is utilized for both block and file, so there is no need for additional hardware to support one or the other.
The third major feature in Purity 6 is NVMe-oF (NVMe over RoCE). This feature is currently only available for integration with Cisco UCS running VMware.
Minor Features
Not to be overlooked, Purity 6 comes with several minor feature releases. Administrators can now enable multi-factor authentication for the arrays for added security. On the X70R2 and X90R2 arrays, DirectMemory Cache can be implemented to improve read latency and overall throughput of Intel Optane storage. Building on their analytics and capacity planning abilities, Pure1's click-to-quote allows administrators to simply build out configurations to meet growing data needs with ease.
Public cloud integration is an ever-growing piece of the data center and Pure Storage addresses this with all three major cloud providers. CloudSnap for Google Cloud Platform is in technical preview but allows for Pure Storage's snapshots to be sent to GCP for long-term storage and potential use. Cloud Block Store on Azure, still in Beta, will allow admins to natively run Purity in Azure data centers. Cloud Block Store for AWS has recently been certified as an AWS Well Architected Solution.
Final Thoughts
It seems like the world is obsessed with the cloud. What's often lost in those obsessions is the fact that it's a long, costly journey to get to the cloud. Frankly, there are still use cases out there where the cloud is not going to cut it. The standby on-premises data center will still have a calling for many years to come. While some companies feel as if they are abandoning the brick and mortar data center, Pure Storage is working towards a future where their solution can seamlessly operate on-premises and in the public cloud. Each feature's new release seems to bring cloud-like feature parity to the data center while opening up deeper integrations for a truly Hybrid Cloud experience. Pure Storage continues to show why they are a Leader in the Gartner Magic Quadrant for Primary Storage.