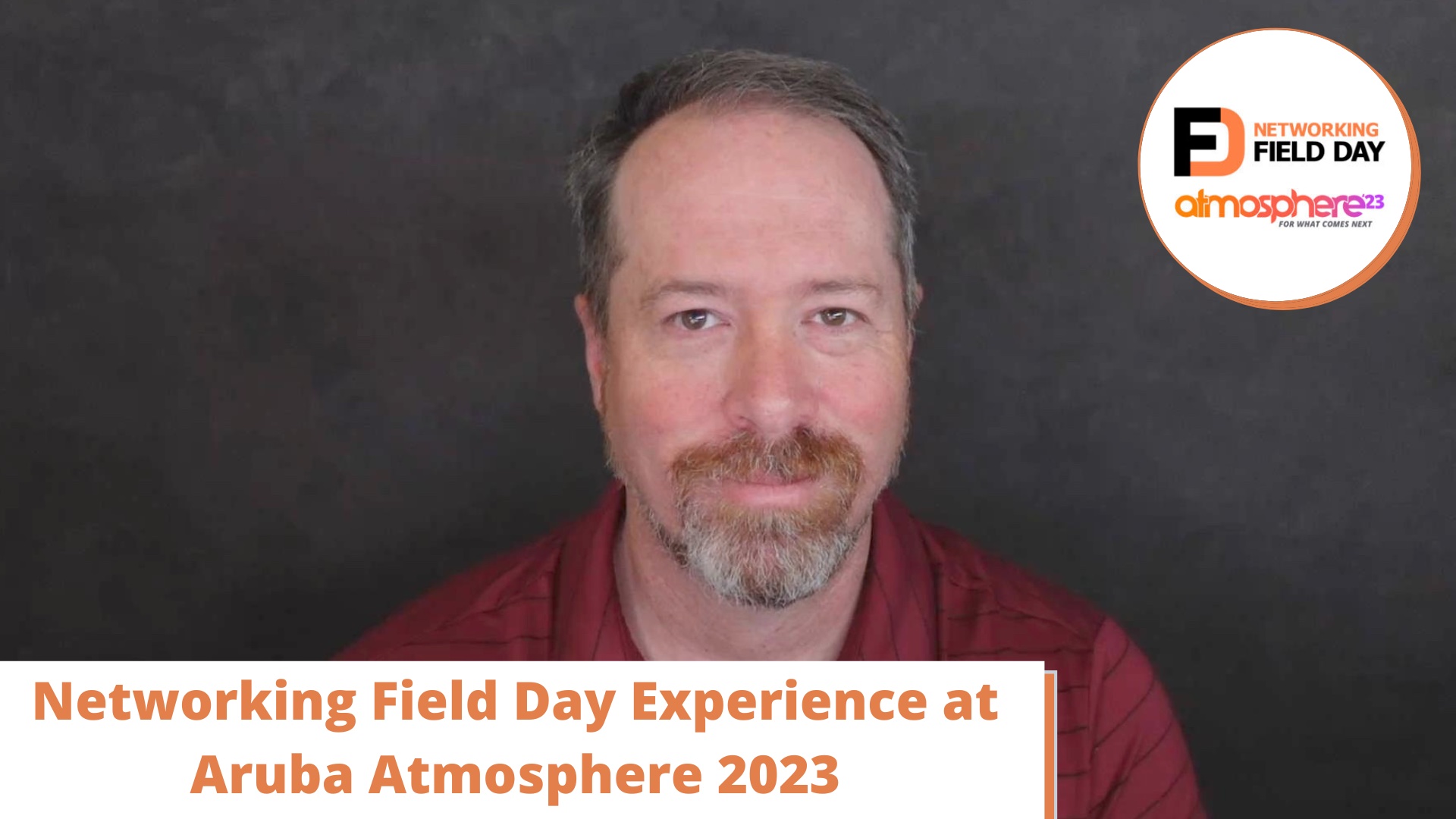 It's time once again for the annual tradition of Aruba Atmosphere! We're back at the event once more with a great group of delegates ready to learn all about the new technologies on display and the anticipation of what comes next.
Networking Field Day Experience Presentation Schedule
For Aruba Atmosphere we are bring the full experience to the table. Our delegates will be attending the keynote sessions from Antonio Neri and David Hughes. They'll be taking over the Aruba social media accounts to give you their perspective on all the exciting news. You'll get up-to-the-minute info on what's important in the networking, mobility, and security spaces.
After the Tuesday keynote we're diving right in to the Networking Field Day sessions! We're going to be hearing technical presentations from the data center networking team, wireless group, and even some security discussions as well! Make sure you check out the event page for a more detailed lineup of presenters so you know when to tune in. The presentations will run from 10:45am through 4:15pm Pacific time.
Follow The Experience Live
You can watch the presentations live at TechFieldDay.com as well as the Networking Field Day Experience event page. If you miss the sessions you can always catch them later on our YouTube page. We'll be watching the social media platforms for your questions using the conference hashtag #ArubaAtmosphere as well as our own #TFDx tag as well. We hope to see you online or at the show!