There's a massive amount of data at play in today's enterprises. As such, IT practitioners need to be able to store it intelligently and effectively. At Dell EMC's exclusive Tech Field Day event, they showcased their PowerStore storage solution for tackling massive scale data operations.
Dealing with All This Data
The data era is in full swing, and IT organizations have reached a crossroads. With so much data available to today's enterprises, making use of it all proves a difficult task.
In light of this difficulty, IT organizations need a way to intelligently store their data so it's both readily available and also secure. Additionally, the storage solution needs to be performant with any workload; if it's unable to transfer data at high speeds, operations will slow down, eventually grinding business to a halt.
Enter, PowerStore
Facing the growing issues of the data age, Dell EMC and their PowerStore solution seek to address the problem of data at scale. The product is purpose-built to manage data-centric workloads with the ultimate flexibility and performance.
PowerStore was designed with a single architecture for file, object, and block storage at 99.9999%, making it able to handle nearly any workload. With Active-Active HA for NVMe for both Flash or SCM, PowerStore promises 3x less latency than Unity XT with 7x faster performance. To maintain efficiency and security, PowerStore features always-on, 4:1 inline data reduction guaranteed, with intelligent dedupe and compression features built-in.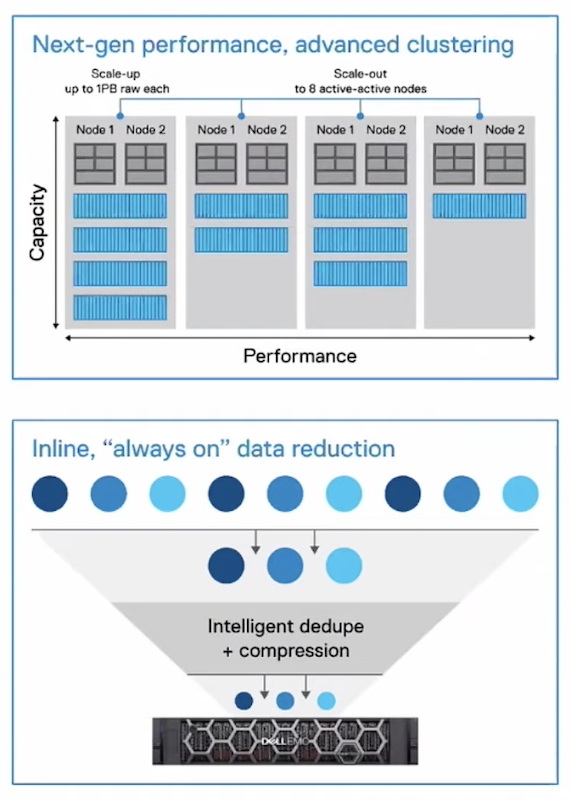 The Intelligent Nature of PowerStore
At their recent exclusive Tech Field Day event, Dell EMC's Avishek Kumar, Director of Product Management for Midrange & Entry Storage, showcased the PowerStore product. During his presentation, Kumar detailed the intelligent nature of the PowerStore product and how it's built to tackle operations consistently and autonomously.
According to Kumar, PowerStore is completely programmable, allowing IT practitioners to automate provisioning processes. That way, they can deploy new storage resources in seconds rather than days, and eliminate manual steps of the process to reduce risk.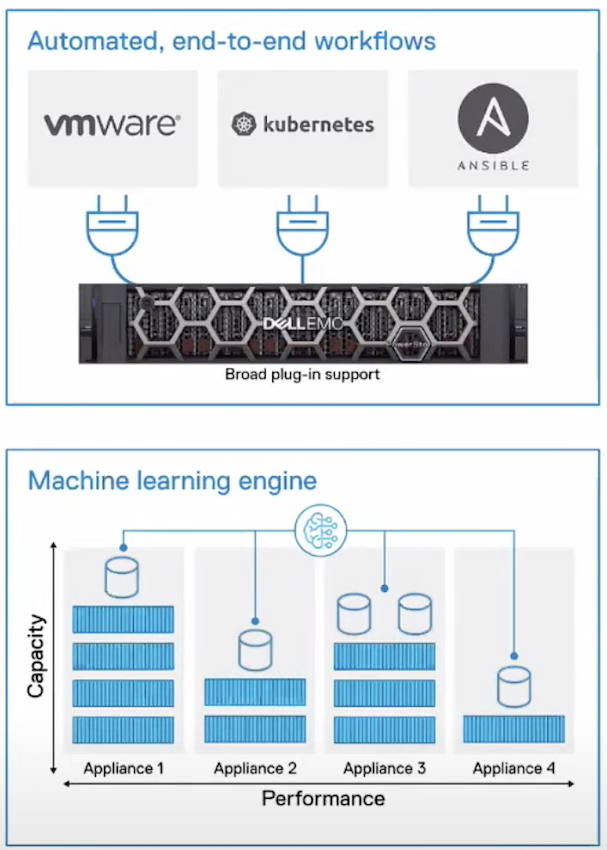 Adding to that capability is PowerStore's machine learning engine, which builds on its programmable nature to identify new appliances. Using that information, as well as other data gathered through operation, PowerStore can optimize system utilization as well, reducing staff volume rebalance time by 99%.
Beyond that, PowerStore's ML engine actively anticipates business needs, rerouting to avoid outages, assuring a 16x faster response time to maintain high availability compared to other solutions. Since the entire product is controlled through a single pane of administrative glass, IT organizations can use PowerStore to view their entire data center in one place, improving operational efficiency as well.
Zach's Reaction
PowerStore from Dell EMC promises top-of-the-line performance, efficiency, and automation capabilities to tackle even the largest data-driven operations. In practice, the product is sure to address the massive scale data challenges that today's organizations face.
Learn more about PowerStore and everything else new and noteworthy coming out of Dell EMC by watching all of their exclusive Tech Field Day event.