How do you deal with the huge data workloads that we're witnessing in this Zettabyte Age? Well, according to Micron, the key is to reimagine the data center through innovations in memory and storage technology. They detailed that approach, and how they believe they're purpose-built to fit the needs of the industry in their recent appearance at Tech Field Day.
Amassing Massive Amounts of Data
If the industry has shown us one trend lately, it's that we're accumulating data at a massive rate. With zettabytes upon zettabytes of data at our disposal, we're able to make informed decisions in fields like AI/machine learning, Internet of Things, and many more.
Although beneficial for the value that can be extracted and analyzed, the main drawback of this data is the simple fact that we need to store it all. This crucial need for mass data storage is driving many companies to reevaluate their offerings, especially in the data center space.
Micron Storage and Memory
One such company is Micron Technologies. Micron has been a player in the memory/storage space for quite some time, but recently, believes they have what it takes to make a difference in the data center space.
How is that, you may ask? Well, Micron adjusted their outlook on the market, deciding to take more risks, innovate, and collaborate with big names in the space to establish themselves as technological leaders in the space. Doing so, they believe has also furthered their portfolio to apply to many aspects of data storage, ultimately propping them up as a go-to for big data operations.
How Micron Addresses Problems of Data Scale
Specifically, representatives from Micron discussed this positioning and how their products suit those claims in a recent Tech Field Day event. In their presentation, Micron Senior VP and GM of their Compute and Networking Business Unit, Raj Hazra detailed some of the criteria laid out above. He centered his argument around a posed question, "Is the amount of data available today a blessing or a curse?" In Hazra's opinion, it's a blessing, thanks to Micron's data storage products.
His colleague, Ryan Baxter, Micron's Senior Director of their Cloud Compute and Networking Business Unit, elaborates further. In his presentation, Baxter compares the traditional data center model to the way Micron has envisioned it moving forward.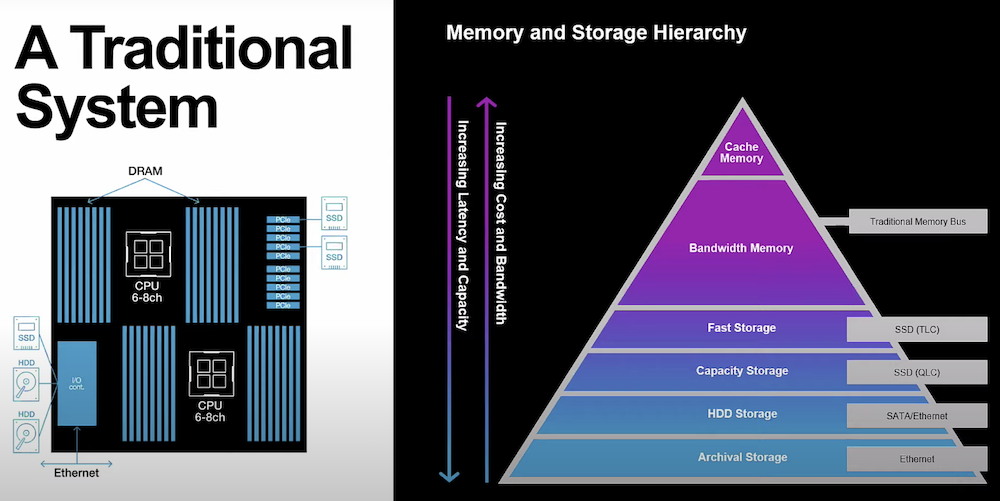 By leveraging heterogeneous compute capabilities alongside Micron's memory and storage innovations, data-hungry workloads can be tackled in a more composable and scalable way. Tied together with the new, open industry standard interconnect, Compute Express Link, this reimagination of the data center is capable of handling higher amounts of data without being bogged down in ways that older data centers usually would.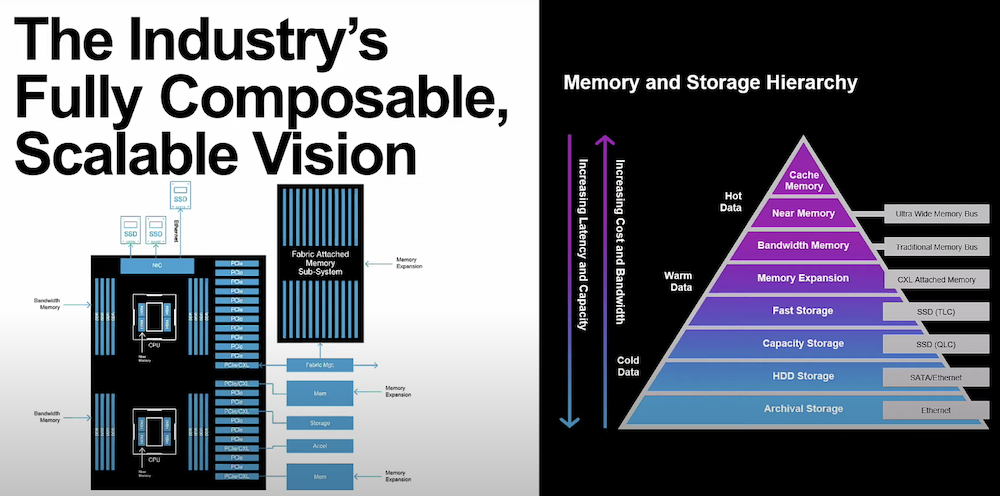 Zach's Reaction
Micron's announcements at the recent Tech Field Day event promise a revolution in the way data centers are composed, and ultimately, in the way they handle large amounts of data at scale. It will be intriguing to see, one, how Micron will perform moving forward from this announcement, but two, how their competitors in the space will react and attempt to one-up Micron with their own technologies. Time will tell though, won't it?
To learn more about Micron and how they plan to revolutionize the data center, check out the rest of their Tech Field Day presentation, or visit their website for more information.