Dell recently announced that they would be spinning off VMware into its own company. Although a solid move to alleviate some debt, the spinoff also left some curious as to what the move would mean for their shared technologies. In a Cloud Field Day event that happened earlier this year before the spinoff announcement, Dell detailed some of those joint technologies, laying the groundwork for continued future collaboration between the separating companies.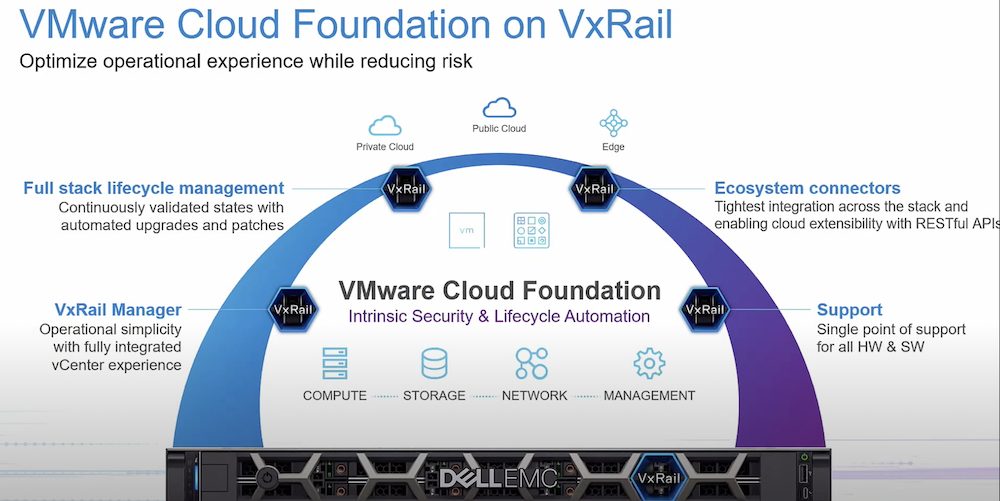 Before we talk about the two technologies, VxRail and VMware Cloud Foundation, as well as how they work together, let's briefly talk about how Dell and VMware have worked together, and then perhaps how they will continue to work together in the future.
A (Brief) History of Dell and VMware
When Dell first acquired VMware as part of their massive $67B EMC acquisition in 2015, many were curious as to what we could expect to come out of the joined giants. Dell, of course, made their name by dominating the enterprise compute hardware space, and VMware are renowned for their virtualization software, so the potential outcomes out of their marriage had some followers of the IT industry drooling over the possibilities.
On the other hand, there were some who dreaded the onset of the merger. After all, we've seen many acquisitions/mergers that ended up only serving as ways to boost valuation or carve out proprietary niches. In an ideal world, an acquisition would result in both companies furthering their goals simultaneously rather than the larger company simply gobbling up the smaller.
Dell + VMware: Combining Capabilities in the Cloud
In the case of Dell and VMware, it became apparent that the two companies would be operating together. Specifically, Dell and VMware, joined together under the Dell EMC umbrella, created a new hyperconverged infrastructure (HCI) solution: VxRail.
VxRail is purpose-built to support VMware software on Dell's top-of the-line server hardware. As a high-powered HCI, VxRail provides organizations with enhanced performance in operations including automation, orchestration, lifecycle management, and more. But Dell + VMware didn't just stop there.
They also released their VMware Cloud Foundation solution, a tool designed to streamline application deployment. In practice, VMware Cloud Foundation enables customers to stand up their own private cloud infrastructure with the same extensibility and ease-of-access as a public cloud alternative.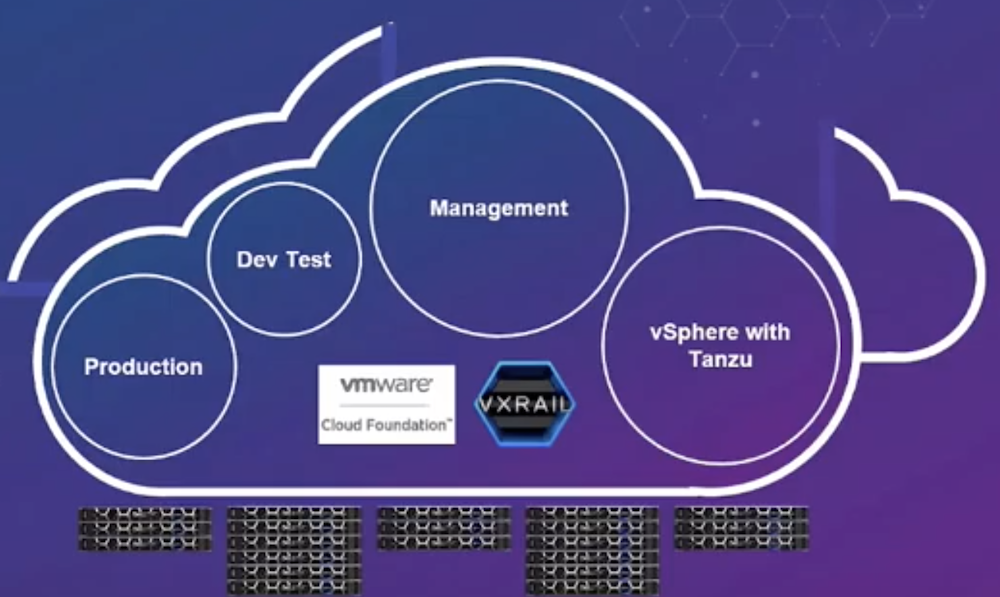 By allowing customers to build their own private cloud data centers, VMware Cloud Foundation allows companies to completely control their data. For companies concerned about public cloud security or loss of control, Cloud Foundation presents a less risky option with all of the availability and accessibility you would expect from a cloud data center.
Going Further: VxRail + VMware Cloud Infrastructure
In March's Cloud Field Day event, Sam Niemi, Dell's Product Management Consultant and VxRail/VMware Cloud Foundation SME, detailed both products, ultimately describing how they can be used together to achieve greater results.
Since VMware Cloud Foundation is built on VMware software and VxRail is designed around fully supporting VMware software, it naturally makes sense to use them in tandem. When integrated together, Niemi says, VxRail and VMware Cloud Foundation provide organizations with a method for optimizing their operations while lowering security risk normally faced when using public clouds.
For companies that want to become more cloud-forward but are still wary of their data security, the two products in concert make a lot of sense. Additionally, given the hardware capabilities of VxRail, it's not hard to imagine that IT practitioners will be able to achieve a decent return on investment through operational optimization via automation.
Zach's Reaction
Dell's VMware spinoff announcement seems like a bold move, but given that Michael Dell will remain chairman of VMware after the split, I see no reason why the two won't continue collaborating into the future. And, seeing the capabilities that a solution like VxRail + VMware Cloud Foundation can provide, I hope that they keep building off each others' momentum in a similar fashion.
Learn more about how VMware and Dell work together by checking out their Cloud Field Day presentation or check out Dell's website for a deeper dive.