Don't Hate, Disaggregate!
Here's your weekly look at what's happening in enterprise IT.
If you'd like to sign up for our newsletter and never miss an update, sign up here!
Featured Stories
If you live in the European Union (EU), 2018 is going to be a very interesting year for your data security. A new law is set to go into effect that codifies a host of best practices. That law goes a long way to making sure that any company that holds your data is doing a good job of keeping it safe.
Read More

Every Thursday, we interview an interesting voice in IT for our IT Origins series. We dig into how they got their start in the industry, how it's changed since then, and what are their best and worst IT trends. We also throw in some productivity tips and book recommendations. This week, we talked to Enrico Signoretti, Head of Product Strategy at OpenIO. It was a great conversation, be sure to check it out.
Read More
The On-Premise IT Roundtable has a bold premise for this episode: enterprise licensing models are interesting! The panel discusses why understanding licensing is vital for a modern data center as we move from CapEx to OpEx models. Make sure to subscribe to our YouTube channel to catch full video of each episode!
Read More
Events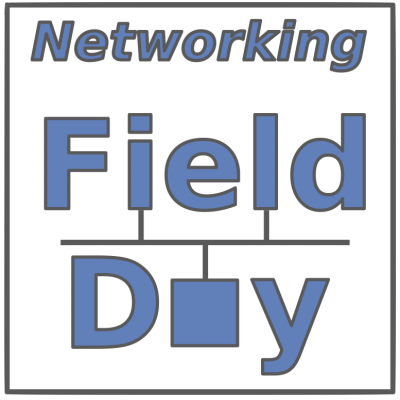 January 24-26, 2018
The Tech Field Day crew kicks off 2018 with a Networking Field Day event in Silicon Valley. They've got some of the biggest names in the industry scheduled to present at the event, including, Cisco, Cumulus Networks, Extreme Networks, Ixia, Juniper Networks, Mellanox Technologies, ThousandEyes, and VMware. Make sure to watch their video live stream to catch each presentation, along with the invited delegates on-site: Chris Grundemann, Dominik Pickhardt, Drew Conry-Murray, Dustin Beare, Eyvonne Sharp, Greg Ferro, John Herbert, Larry Smith, Marena Karasevich, Nick Buraglio, Phil Gervasi, and Richard McIntosh. Follow along on Twitter using #NFD17.
This newsletter brought to you by the team at