Here's your regular look at what's happening in servers.
If you'd like to sign up for our newsletter and never miss an update, sign up here!
Featured Stories

You've never heard of Kaleao, it's okay. They're offering what they are referencing as a "true convergence" solution in their KMAX Server. I was naturally a little skeptical, the word convergence gets thrown around with abandon in enterprise IT, and KMAX sounds like a range of Kodak black and white film. But the more I read, the more I was interested.
Essentially Kaleao is making a go at the ARM server with KMAX. I was expecting the actual hardware to be glossed over, suspecting this would be a commodity hardware rack, but the company is offering a lot of custom hardware. The actual CPU used is an Exynos 7420, the same as used in the Samsung Galaxy S6. This uses a big.LITTLE layout, with eight total cores, four for the grunt work and four for low power efficiency.
Read More
---
Docker is the New Twitter
Now if you've been even remotely following the enterprise IT space the last few years, the name Docker is hard to miss. They've really moved the container conversation into the IT mainstream. But being relatively new in the enterprise IT space myself, what the company has really reminded me of is Twitter in its protean days in the late aughts.
Read More
---
The Gestalt IT Holiday Gift Guide 2016
It's that time of year again. The weather's turned colder, the days are getting shorter, and the holidays are just around the corner. The crack staff at Gestalt IT have put together a little gift guide for all you enterprise folks out there. Whether you're dreading your office Secret Santa, or you're sick of getting gift cards from family, just point them here for all of their holiday shopping needs. We've put together options to fit any budget, so browse around and buy something for the IT person in your life, or yourself if you really want!
---
Articles that made us think this week…
What people are talking about this week in Server news: Pieces of HPE's Machine & Kubernetes at Home.
The Anti-Gestalt of The Machine
Matthew Leib writes: I saw so many interesting things from this organization still transitioning from their big monolithic entity to this new version, leaner, more efficient, and with some interesting changes; for example, the selling off of the Software entities to Micro Focus, and the professional services group being moved outward to CSC. There are many speculations as to why this may have occurred, but in my opinion, this has more to do with focus, and the desire to make what is a huge organization operate more efficiently, and to direct its efforts into the core technology to which it has relied most heavily.
Read More
Rolling Your Own Kubernetes
Justin Warren decided to roll his own Kubernetes setup. In this multipart series, he walks through the physical hardware setup and getting the boot sequence up and running. Most interestingly, Justin is taking up this project not just to see if he can do it, but rather to understand some of the deeper architectural decisions in the platform.
Read More
---
Events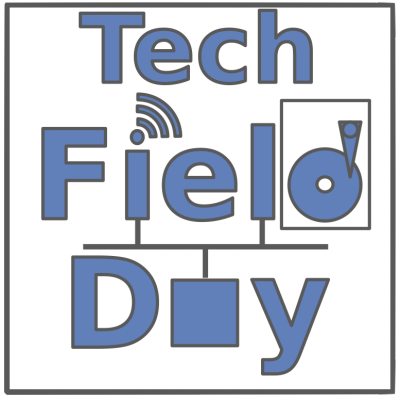 Tech Field Day will be in Austin the first three days of February! The invited delegates will be hearing about the latest in enterprise IT from
Robin System
,
Uila
, and
Veeam
. Make sure to check back with Tech Field Day as more exciting companies are announced. As always, these events are live streamed, with video available on
YouTube
and
Vimeo
after the event.
---
More interesting reads from the community
How an old Drawbridge helped Microsoft bring SQL Server to Linux – by Peter Bright
Event Swag Review: DriveScale vs Viptela – by Rich Stroffolino
Reap The Benefits Of IaaS Without The Risks Of Public Cloud With Igneous – by Kasia Lorenc
---
This week's server news brought to you by the team at